COLUMBUS, Ohio — Police are looking for a suspect they say shot a woman in a south Columbus Kroger parking lot.
The shooting happened around 8:45 p.m. Sunday outside the Kroger store on Parsons Avenue near East Moler Street.
Police said two males walking in the lot and someone in a white Ford F-150 were involved in a dispute.
One of the people walking in the lot broke out the driver's side window, police said.
Police said the truck driver stopped, got out, and fired a shotgun one time in the direction of the two males.
The shot missed them but did hit a 56-year-old woman who police said was an innocent bystander.
She was taken to a local hospital and police described her condition as stable.
Reports on social media have said that racial slurs were used before the shooting. Columbus police cannot confirm those reports at this time.
When asked if this will be investigated as a hate crime, police said they have no made a decision at this time.
Police are looking to identify the driver of the truck and the two males outside the truck.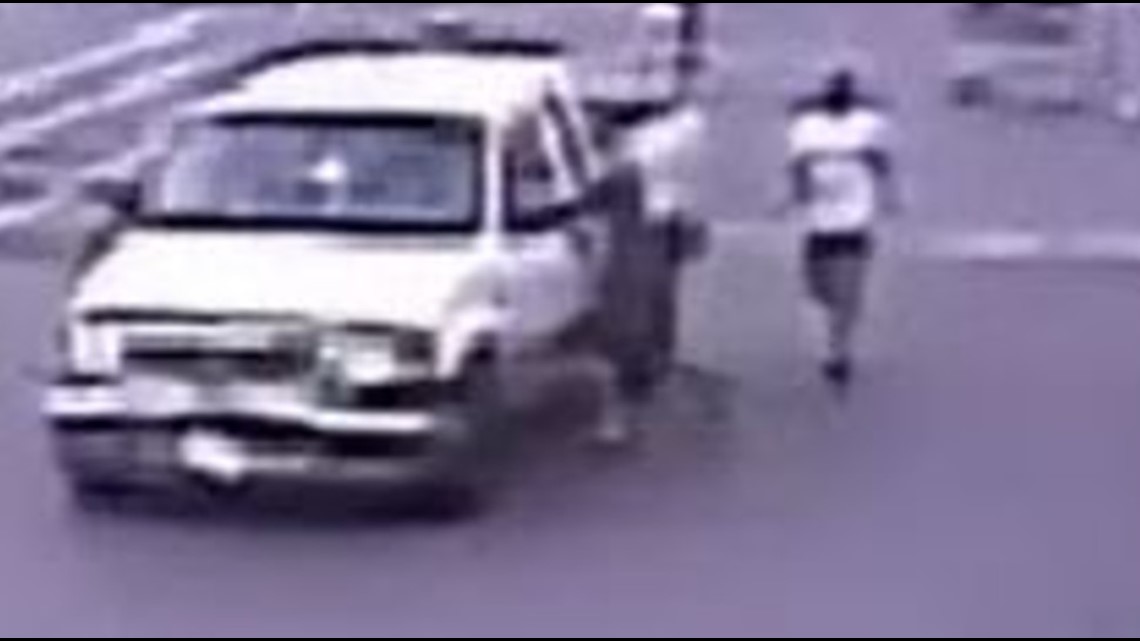 If anyone has any information, police are asking they contact Det. Jude at 614-645-4141 or jjude@columbuspolice.org.