PICKERINGTON, Ohio — Many families of Pickerington Ridgeview Junior High School students gathered together at a gas station off Hill Road Thursday morning trying to get more information after the stepfather of a student took his own life inside the school.
Donavin Edwards, a father of a junior high student at the school, told 10TV that his anxiety level was through the roof.
"My daughter texted me and told me that she was safe and she was off in a room," Edwards said.
Edwards could only wait, hope and pray for good news.
Pickerington Police Chief Tod Cheney said they were notified by school administration of a possible criminal act that was committed by the stepfather. The alleged act did not occur on school property, Cheney said.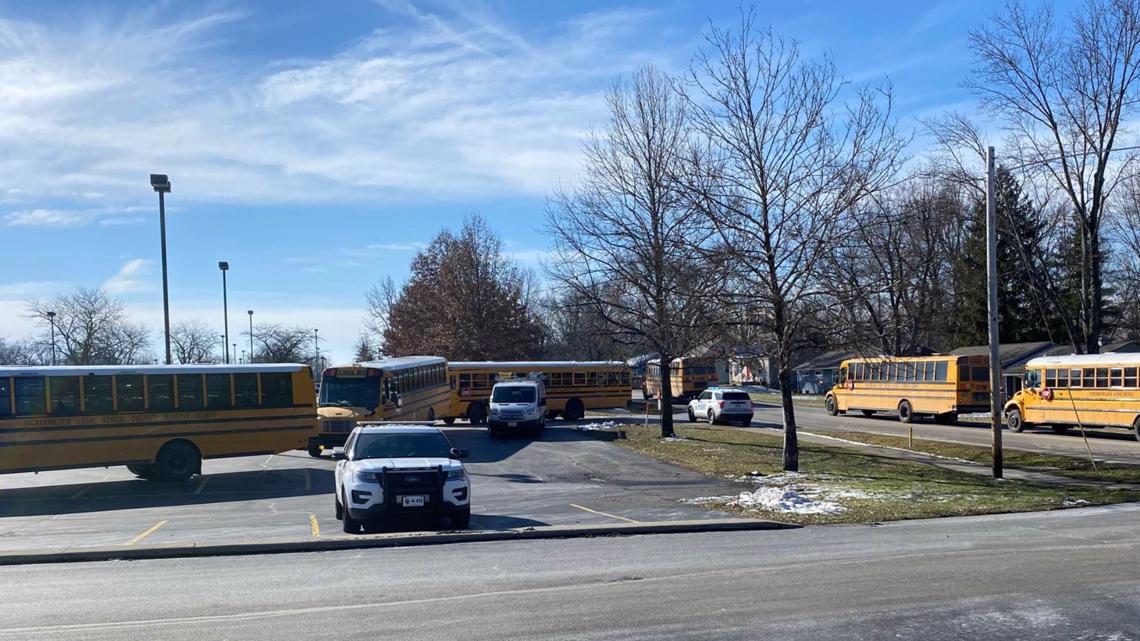 A school resource officer and detective were quickly dispatched to the school where the student, the student's mother and stepfather were to investigate the matter.
The responding detective went into the office to speak with the stepfather and the two had a brief conversation before the man produced a handgun and took his own life, according to Cheney.
Before that information was released, some parents said the district needed to be in better communication.
"There's a bunch of confused parents," Matthew Wickman said. "So, we need to address how we're gonna…the kids shouldn't be communicating this to you via text message."
Other parents, like Jessica Hanover, said the district did what it's supposed to do by locking things down and putting students first.
"Their main priority is to get children safe and then parents, second, unfortunately," she said. "So, I feel they did a wonderful job on what they've done. I really do."