"Paul Busse Garden Railway" will be shown from June 3, 2023 to Jan. 7, 2024. Visitors stopping by the exhibition will experience four different botanical themes: Fairytale Land, Wild West Town, European Travels and the animals of Who Lives Here.
Nine g-scale model trains will travel across 1,122 feet of track and weave through the botanical landscapes, according to a release from the conservatory.
Donations amounting to $45,000 from 42 different donors made the exhibition possible.
Paul Busse and his team used all-natural plant material to build more than 50 botanical models to accompany the tracks - making the exhibition feel immersive.
Staff members at the conservatory plan to coordinate the plantings to match the models and botanical themes throughout the different season.
When summer arrives, colorful blooms will fill the garden and as fall arrives, pumpkins and gourds will be put down around the railway. Though the exhibition closes Jan. 7, the team is planning to add holiday decorations in the winter months.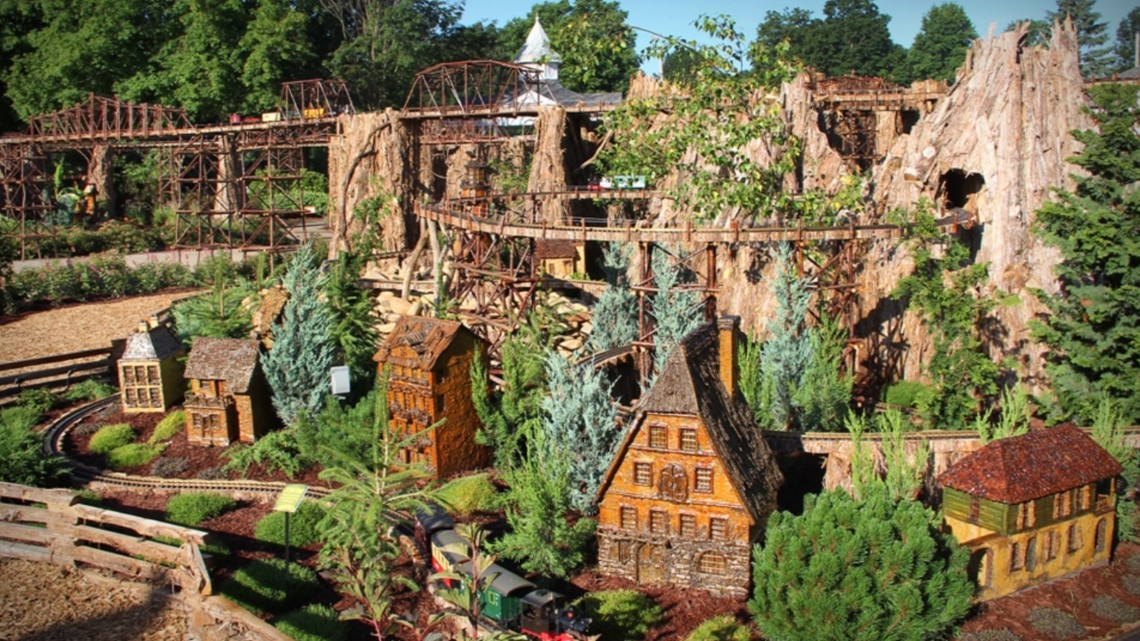 Entry to the "Paul Busse Garden Railway" is included with general admission and special engagements.
For more information on prices and the conservatory's upcoming events, visit their website.
For three nights this summer, the conservatory will be hosting "Explore Nights" with food trucks, live entertainment, cocktails, crafts and more.
The conservatory will be open late for the new special engagement in June, July and August, according to a release.
Tickets for the events are available for purchase on the FPC's website. Special engagement admission rates are $26 for ages 13-59 and $15.50 for children ages three to 12.
The first of the Conservatory Explore Nights will kick off on June 10 from 5 p.m. to 9 p.m.
Backyard Bug Adventures
Red, White & Bloom
Splish, Splash, Explore