It's time to put an end to distracted driving and it starts with Maria's Ride.
The event is designed to honor Maria Tiberi's life and highlight two significant landmark milestones that helped shape her life.
A procession of 300 cars will start at Dublin Coffman High School (her alma mater) and end at the Schottenstein Center on The Ohio State University campus.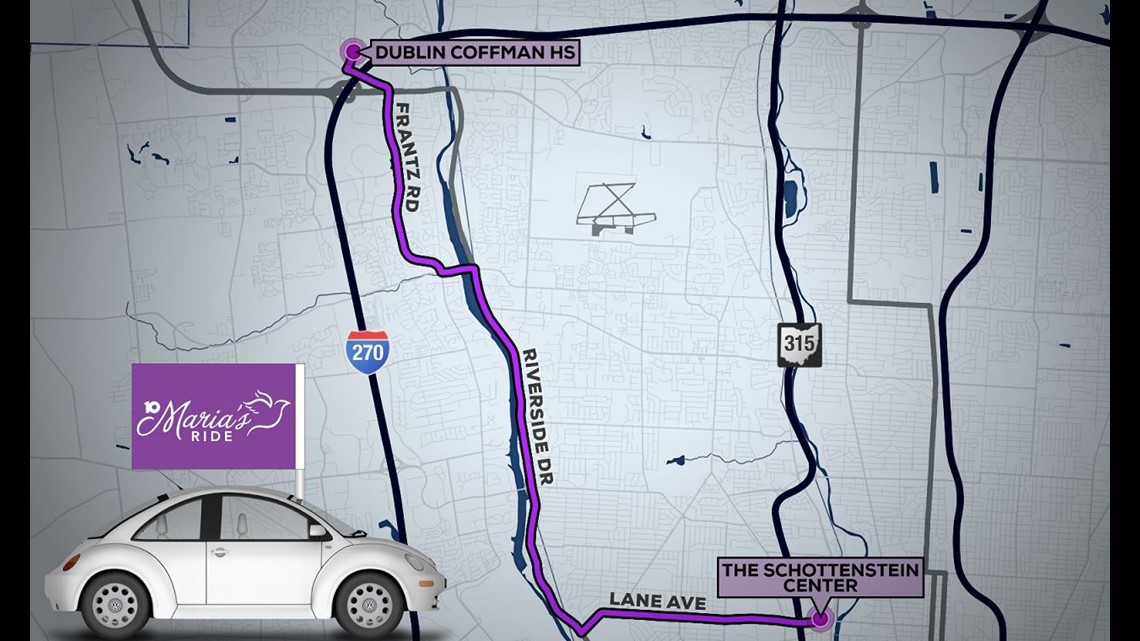 Registration is at 8 a.m. and the ride will kick off at 9 a.m. The closing event will be from 11 a.m. to 3 p.m.
Every dollar raised will go to The Maria Tiberi Foundation. These funds go to purchasing distracted driving simulators and creating a driving school curriculum to educate young drivers to make the roads safer for everyone. Dom Tiberi has made it his mission to visit numerous local high schools and share his story with more than 70,000 students.
Drivers should expect short delays of around 10 minutes at the following intersections along the route:
Leave Dublin Coffman H.S.
Left on Emerald Pkwy and Coffman Rd. (Major Intersection)
Left on Post Rd & Emerald Pkwy (Major Intersection)
Shamrock Family Eye Center & Red Roof Inn
Post Rd & SR161
Frantz Rd & Metro Pl North
Frantz Rd & Metro Pl South
Frantz & Blazer Pkwy
Frantz & Rings Rd.
Frantz & Bradenton Ave
Frantz & Tuttle Crossing Blvd.
Frantz & Shannon Heights
Frantz & Dublin Rd.
Left on Frantz & Hayden Run
Right on Haden & Riverside Dr.
Riverside & Henderson Rd.
Riverside & Lane Rd.
Riverside & McCoy
Riverside & Fishinger (Major Intersection)
Riverside & Nottingham
Left on Lane & Riverside
Lane & Tremont
Lane & Coventry
Lane & Northwest Blvd.
Lane & Chester Rd.
Lane & Wellesley
Lane & Northstar
Lane & Carmack
Lane & Kenny
Lane & 315 North and South
Left on Lane & Fred Taylor