When: Saturday, Aug. 24 from 9 a.m. – 4:30 p.m.
Where: Thirty-One Gifts, 3425 Morse Crossing, Columbus, OH 43219
Due to an overwhelming response, all classes for August 24th have been filled. Registration for this event is now closed.
MARIA'S MESSAGE MISSION STATEMENT
On September 17, 2013, 10TV sports anchor Dom Tiberi and his family lost their 21-year-old daughter, Maria, in a distracted driving accident. Since then, the Tiberis and their 10TV family have been on a mission to teach young drivers about the dangers of distracted driving. This mission includes public service announcements, Maria's Message presentations at area high schools, and free defensive driving courses for teens.
MISSION OF SAFE DRIVING DAYS
This program teaches driving techniques not found in typical drivers' education classrooms. Instructors from the Mid-Ohio School put students behind the wheel to learn skills they will use throughout their driving lives. Students will practice emergency lane change, wet pavement braking, and skid car drills.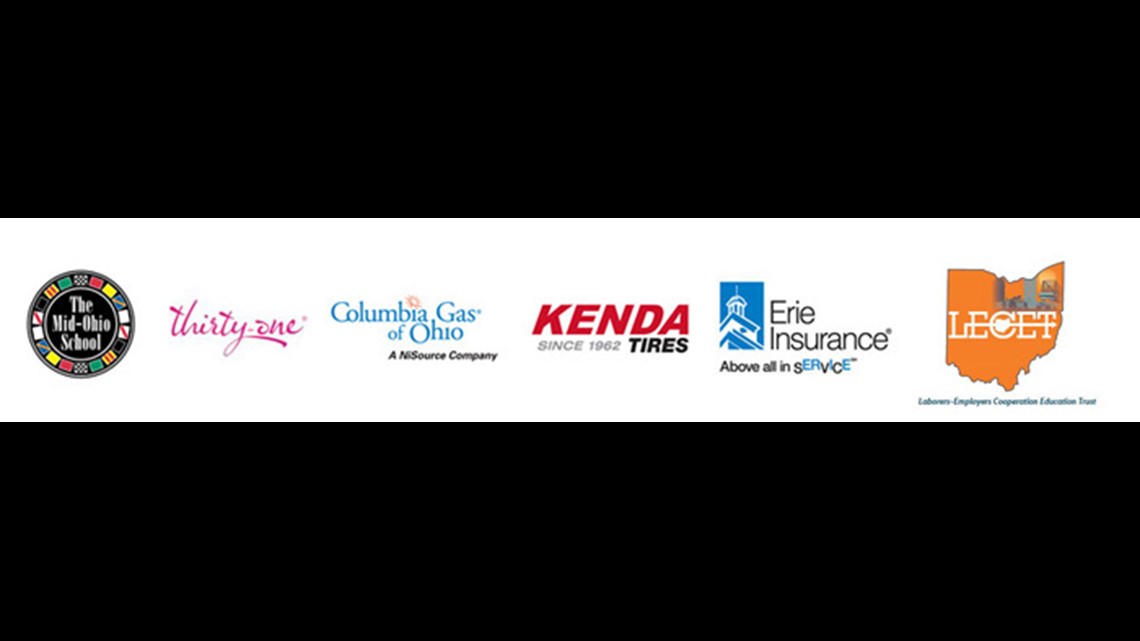 WHAT IS COVERED IN THE COURSE?


Discussion of driving basics, defensive driving behavior and vehicle safety
Classroom session on the physics and dynamics of good driving
Wet braking drill
Emergency lane change/collision avoidance drill
Skid car drill simulating icy/snowy/rainy weather conditions
Participant must be at least 15-1/2 and have a temporary permit or valid driver's license
Parent/guardian must sign waivers/releases for participant under the age of 18
Participants 18 and older must also sign waivers/releases
Only drivers ages 15-1/2 to 22 years old are eligible for this program
Participant must provide own car
Participants should have as much driving practice as possible before taking this class
With the exception of the skid car drill, participants will be driving solo
Bring permit and/or license with you. You will not be allowed to participate if you do not have your permit and/or license with you.
Parents are encouraged to stay and watch the drills.
All participants, or their parent or guardian, are required to sign a liability waiver for using the skid car. This waiver states, in the event of damage to the vehicle, you would be responsible for up to $1500 in damages.
Thank you for keeping Maria's Message alive!
Due to an overwhelming response, all classes for August 24th have been filled. Registration for this event is now closed.
Three classes are scheduled for this event. Each class is limited to 30 participants. Below are the times and agendas for each group. Select your first and second preference for the group you would like for your child to attend. Slots will be filled on a first come - first served basis.
Once you have registered, you will receive a confirmation email. You must reply to the confirmation e-mail. Your child will not be registered until you reply to the confirmation e-mail. Please bring this email with you to the event. If, for some reason, you are not able to attend the class, let us know as soon as possible.
Group One:
Registration: 9:00am
Class instruction: 9:30am
Driving drills: 10:00am
Closing: 12:00pm
Group Two:
Registration: 10:45am
Class instruction: 11:15am
Driving drills: 11:45am
Closing: 1:45pm
Group Three:
Registration: 1:15pm
Class instruction: 1:45pm
Driving drills: 2:15pm
Closing: 4:15pm