COLUMBUS, Ohio — OhioHealth announced its plan to build a standalone, comprehensive women's center on the campus of Riverside Methodist Hospital.
According to a press release, the nearly 590,000-square-foot facility will "meet the complex and changing healthcare needs of women throughout the different stages of life."
The center will provide advanced maternity and neonatal intensive care services, obstetric and gynecological services, mid-life and bone health, urogynecology and female urology and mammography services.
"At OhioHealth, the health and wellness of our patients and of all women in our community matter. We are honored to continue providing a variety of services by opening new doors for those we serve to be healed, to be sheltered, to be fed, to be seen, heard and to be cared for," Vice President of the OhioHealth Women's Health Clinical Service Line, Jason Melillo, MD, said. "This space will allow our clinicians and associates to build more and even stronger life-long relationships with their patients and families."
The more than $600 million capital investment for the project includes:
Inpatient and outpatient care (185 inpatient beds)
Labor, Delivery, Recovery rooms
C-Section
High Risk Obstetrics
GYN/Breast Surgery
NICU
Post-Partum
Over 150,000 square feet of comprehensive and complementary ambulatory programming that brings together primary care, specialty care and support services to promote care coordination.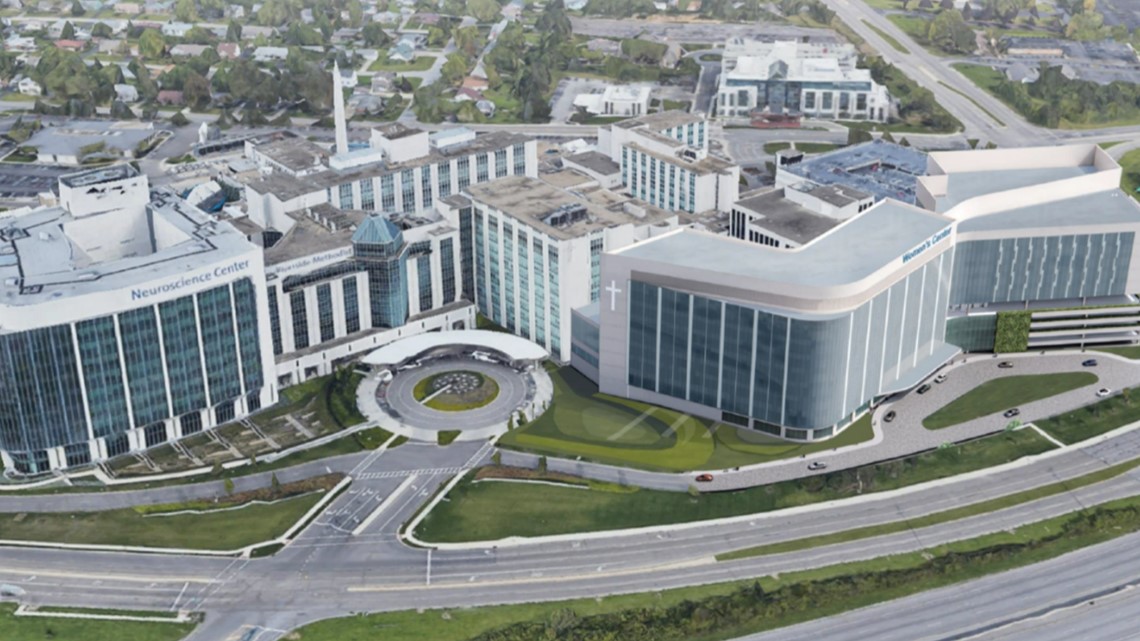 "When it comes to the structure of the building, both externally and internally, our intention is to bring in women's voices, experiences and insights into the design and planning of the comprehensive center," said Kristina Stuecher, OhioHealth Vice President and project executive of the OhioHealth Women's Health Center. "We will be steadfast in our commitment to create spaces and experiences that are welcoming for all."
According to the release, Riverside Methodist Hospital has been the busiest maternity hospital in the state and delivered nearly 7,000 babies last year.
"Serving our patients at OhioHealth Riverside Methodist Hospital with the best care and most welcoming, convenient, and comfortable experience is important for every person who walks through the doors," Riverside Methodist president Rob Cercek said. "Our hope with the expansion of women's care is to inspire staff, providers, and the community as a beacon of health, hope, and healing for women."