COLUMBUS, Ohio — The parents of a young man who died from a hazing incident while he was at a college got to meet the person who received their son's liver.
Foltz died of alcohol poisoning after a fraternity initiation event in which he was hazed into drinking an entire bottle of whiskey. He was found unconscious by a roommate after members of the Pi Kappa Alpha fraternity dropped him off at his apartment.
For three days, Foltz was on life support and it became clear to his family that he would not survive.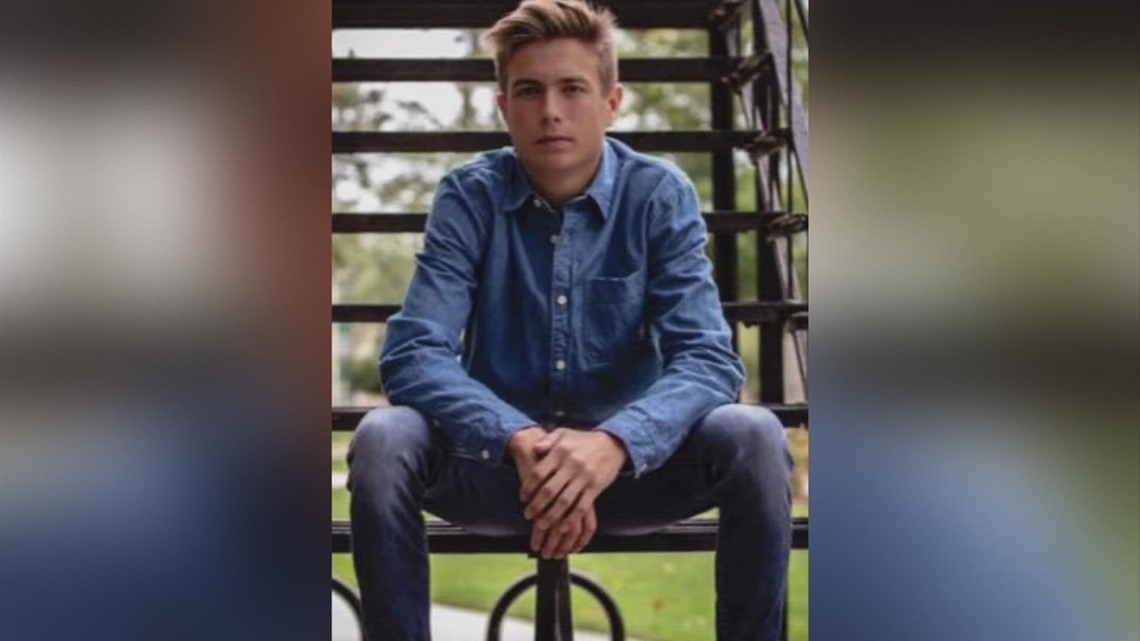 The path to organ donation wasn't without road bumps. At first, doctors did not believe Stone's heart was functioning at a level that would make it suitable for donation.
In the end, Stone was able to donate his right kidney to a teenage girl and his left kidney to a preteen girl. His liver went to a man in his 50s, and both lungs went to another man in his 50s. His corneas gave someone sight. His heart went to a woman in her 20s. And he was able to donate enough tissue to help more than 100 other people.
10TV and its sister station, WTOL in Toledo, were invited to be there when Scott Herold, who received Stone's liver, and his sister Lisa Callahan met the Foltz family.
"To know Stone was able to help and you could create more memories with your son, your daughter is just huge," said Cory Foltz, Stone's father.
Foltz was a 2019 graduate of Buckeye Valley High School in Delaware. His parents described him as a hero, a person who would create a great legacy for himself and cared for his loved ones.
The Foltz family filed a lawsuit against Bowling Green State University in June 2022. The school reached a $2.9 million settlement that some call "the largest payout by a public university in a hazing case in Ohio history."
For Cory and Shari Foltz, it's about using that settlement money to deliver on a promise. A promise they made to their son when he passed away.
"I think he would tell us he's proud of us," said Shari Foltz. "He knows we have the fight in us and we won't stop. That day in the hospital and making that promise to him that we would end hazing. And we wouldn't allow this to happen to anyone else."
"With our foundation, we have done several different speaking engagements and part of our training is as simple as alcohol poisoning. "
In August, two other former members were sentenced to six weeks in jail after being convicted of hazing-related misdemeanor counts. The two men were both acquitted in May of more serious charges — including involuntary manslaughter and reckless homicide.