COLUMBUS, Ohio — It's a heartbreaking question to a father: How do you want him to be remembered?
"What I remember is hugging him," Brad Hunstable said. "I miss kissing him on the head and feeling his hair. I miss playing football with him. I miss joking around with him and wrestling."
There's so much to miss for a dad who is missing his son.
"My son died from the coronavirus as I mentioned," Hunstable says in his online video. "But not in the way you think."
Hunstable never intended for his video to take off. The Ohio State alum who now lives in Texas posted it three days ago. As of Friday night, views had climbed to nearly 9 million.
Note — Some may find details in the video difficult to listen to:
Hunstable's 12-year-old son, Hayden, died by suicide on April 17, just four days before his 13th birthday. Photos show a crowd of family and friends joining to celebrate and remember Hayden. His dad believes the why is a "perfect storm" of reasons.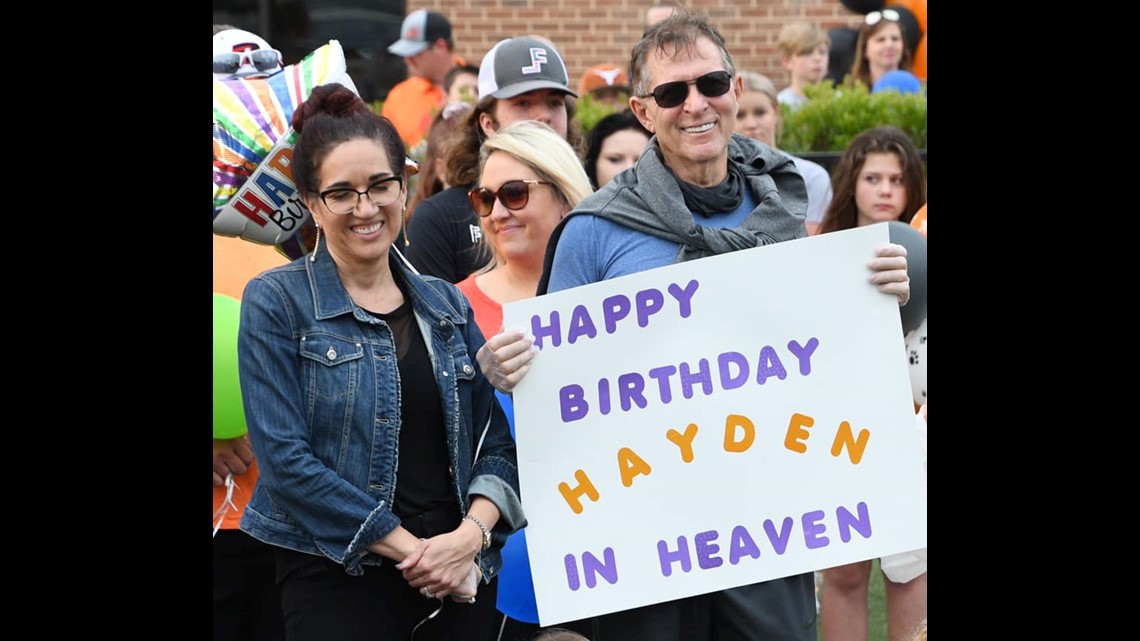 "The isolation... there's no doubt in my mind [it] had an affect," he said. "No doubt in my mind there was something missing."
Hunstable says Hayden was not a depressed kid, at least on the surface. He played video games and occasionally got down on himself. More than that, he says Hayden didn't like the isolation that came with COVID-19.
"I think the scary thing about COVID for me and the isolation is that it amplifies what is ever there and makes it even bigger, in my opinion," he said.
"This situation is a risk factor," Dr. Sarah Schoppe-Sullivan said. "It's a risk to all of our collective mental health."
Dr. Schoppe-Sullivan works in the Department of Psychology at Ohio State and focuses on developmental issues. Not talking about Hayden's case, specifically, she says during the pandemic isolation can be more risky for children with a history of depression or anxiety. Keep in mind, though, she says all children are different. That, coupled with a pandemic, she says is truly a new learning curve for everyone.
"I imagine just the situation we're in right now would make it very hard to tell the difference between something that's problematic and something that is an adaptive response to the current [COVID-19] situation," she said.
During this time, Dr. Schoppe-Sullivan suggests parents talk with their children, help them connect with friends and focus on what's truly important, even if that means, temporarily, easing up on things like healthy eating habits or school work, in order to preserve family relationships.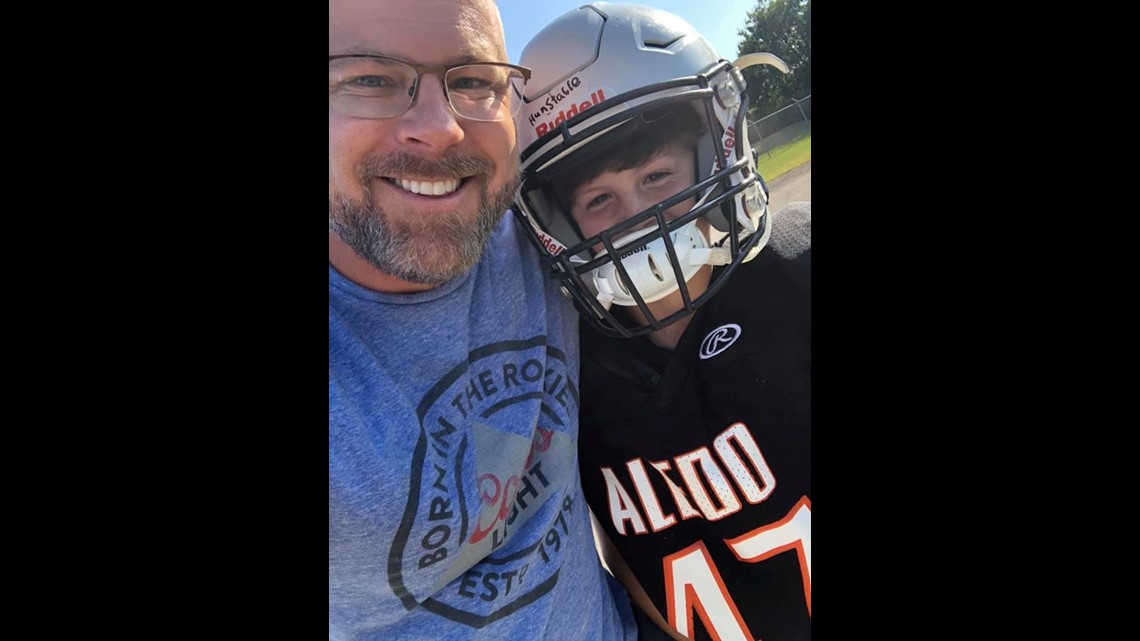 "Social isolation is hard enough for adults," Hunstable said in his video. "It's even more hard for our kids."
He wants the conversation to continue. It's why he started Hayden's Corner. It raises money for social and emotional development for youth in schools. He's also encouraging parents to talk to their children and get a better understanding for where they are emotionally during the pandemic.
"It tells me this isolation may have a hidden killer and equally as shocking and horrific as what is happening on the front lines of this disease," he said.
He says that's the only way to save other parents from going through his grief.
Dr. Schoppe-Sullivan says parents are welcome to attend a webinar May 8, which will deal specifically with how to deal with stress and coping during COVID-19.
If you or someone you know may be struggling with suicidal thoughts you can call the U.S. National Suicide Prevention Lifeline at 800-273-TALK (8255) any time of day or night or chat online.