COLUMBUS, Ohio — A dog that was in dire need of a home after he was rescued from the Olentangy River last week will now be finding a home with a rescue organization.
10TV captured video of the rescue on July 30, where firefighters and Franklin County Animal Control responded to a dog that somehow got stranded in the Olentangy River. After some time working with the scared pup, they were able to pull him to safety.
At the Franklin County Dog Shelter & Adoption Center took in the dog, later named Olen, but told 10TV he had not been claimed by an owner and was not ready for adoption because of behavioral issues and evidence of past injuries.
Shelter workers said Olen's pain and fear level made him unpredictable. Therefore, he needed an urgent rescue or he faced being put down.
That's when a rescue organization from Trumbull County came to Olen's aid.
Jason Cooke of The Healthy Hearts & Paws came to Franklin County Thursday to meet the pup and take him in.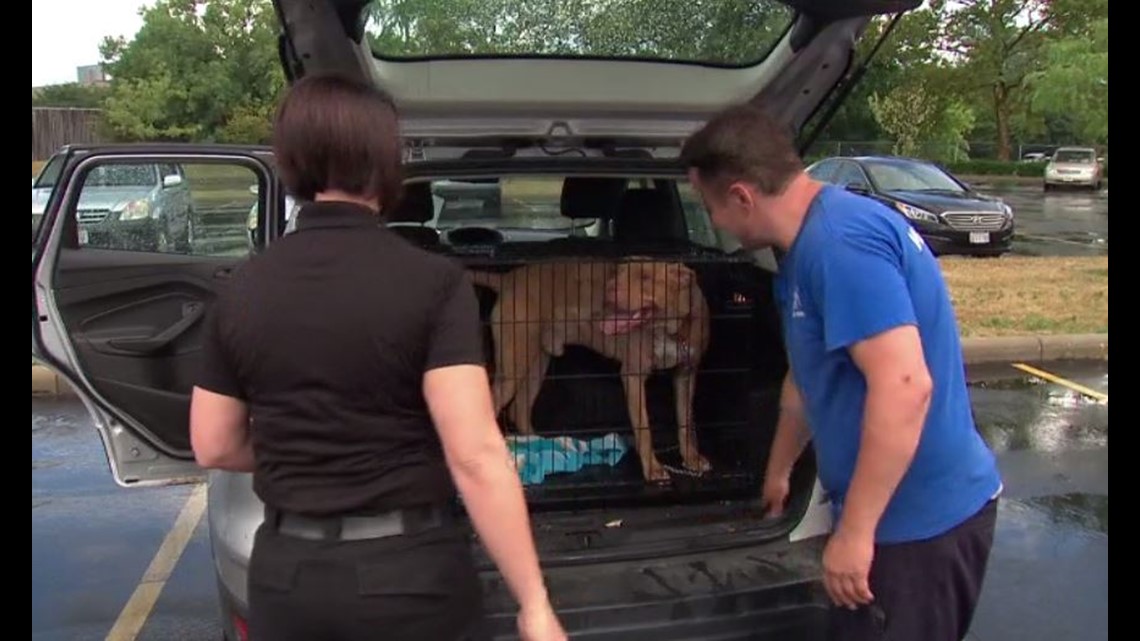 "The first thing we're going to do is get him to my veterinarian and let him decompress," Cooke said. "I mean, what he's went through in the last week is — it's very hard for us to take in and for him, it's even harder."
This group's goal is to help Olen learn to socialize and eventually get him to a forever home.