What a wild ride October was! Despite a dry start, we ended up with above average precipitation(+1.44") and also 3.5 degrees above average with respect to temperatures.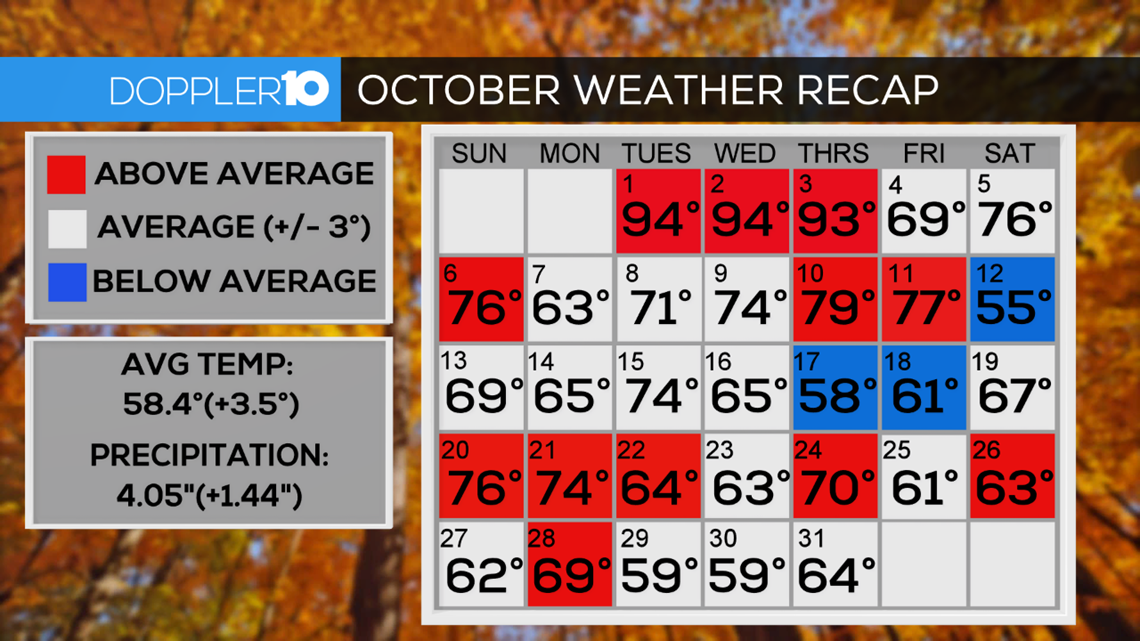 You probably would've guessed that the month was going to be a warm one, especially after the first week.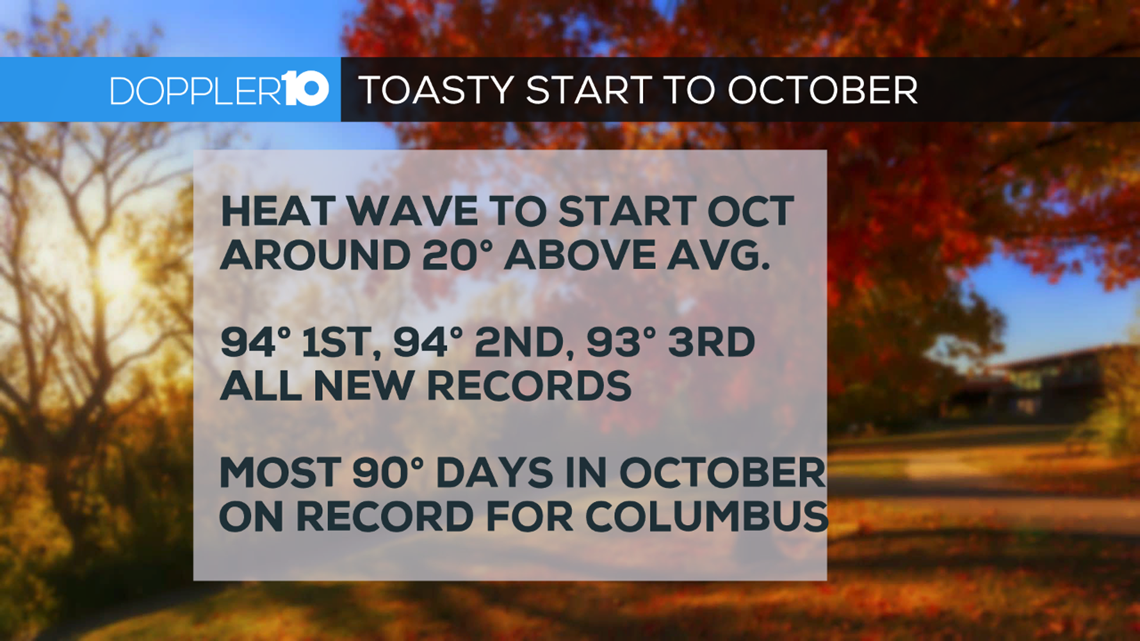 Heading into the month we had a stretch of 90 degree plus days and broke some records along the way. Don't forget about how dry it was either. We went into October with a 2" deficit and nearly 3 weeks straight with zero measurable rainfall in September.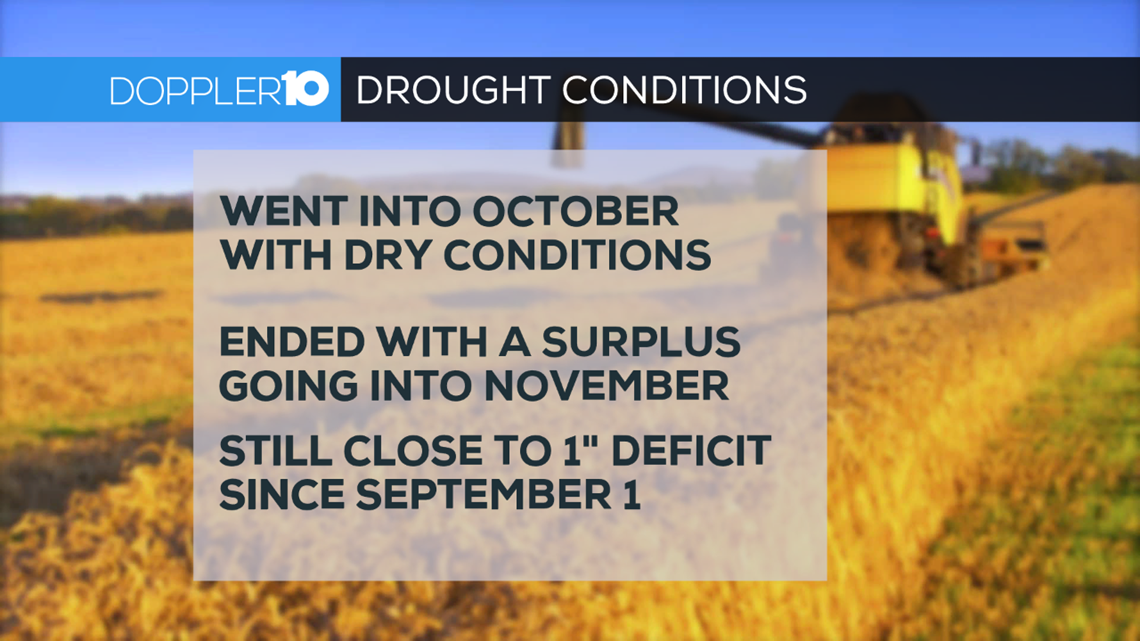 Even with a surplus of rain going into November, we're still looking at many areas dealing with abnormally dry conditions. The most recent drought monitor(below right image) doesn't account for the rainfall we saw in the last 2 days of October.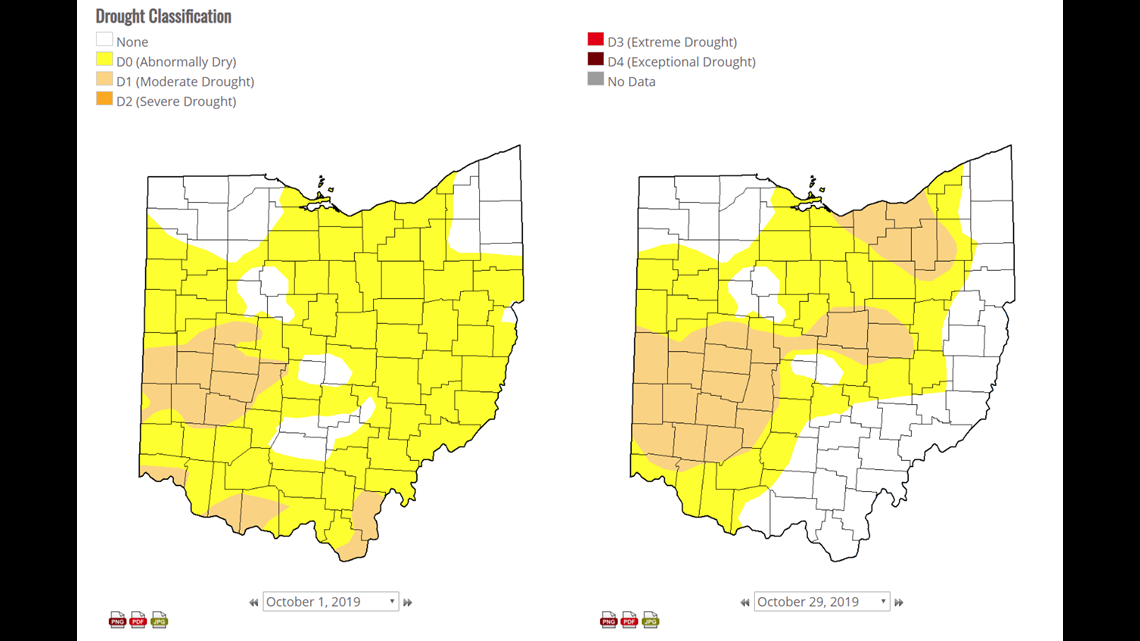 While most of the state saw an increase in drought over the month, we certainly made up for it at the end of the month. Again, the drought monitor that releases on November 7 will account for drought conditions leading up to today(November 5th).

We went from all that heat and drought to some more "pleasant" fall weather before heating back up a little the week before Halloween. Halloween, unfortunately, was more trick than treat with the weather we saw. Winds were also on the breezy side through much of the last week stretch of October.
Of course, the wildest of the weather would be saved for the last day of the month on Halloween. We ended up totally 1.51" of rain for the day, setting a new daily record for October 31st. Winds then picked up into the afternoon on Halloween, with wind gusts well into the 40's for all the Trick-or-Treaters. Temperatures took a dive, which made it feel like it was in the 30s and 20s during the evening. It was hard to believe since we were just into the 60's, near 70 degrees less than 8 hours before.
And to top it all off, many of us in central Ohio saw their first snowflakes of the season later that night. Some places in northern Ohio saw more than that..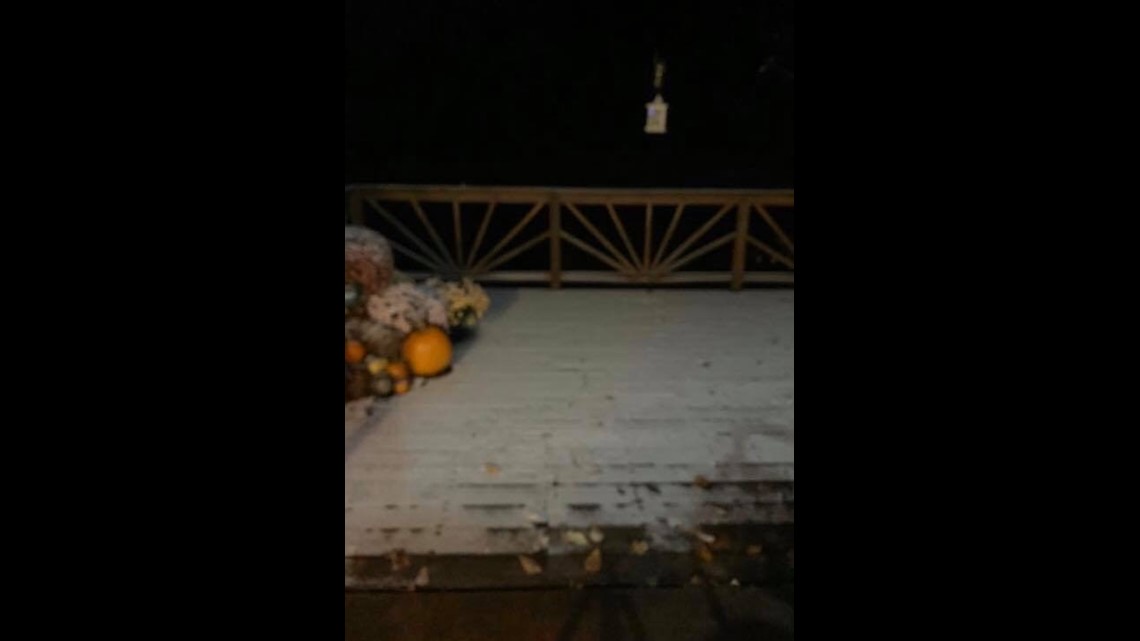 We officially saw a "trace" of snow at the Columbus Airport. October was another one of those "months to remember" and it looks like November is already making it's stand as being much cooler to start off the month.
For any questions about our climate here in central Ohio, please email me at ross.caruso@10tv.com