Investigative photos obtained by 10TV shed new light on the accident aboard the Fire Ball ride at the Ohio State Fair Wednesday evening. The accident left one person dead and several others injured.
According to state agency sources, the photos show both ends of the structural arm that suffered some sort of failure. The arm broke, sending a gondola of four seats crashing to the ride platform before being crashed into by the ride, which was still in motion.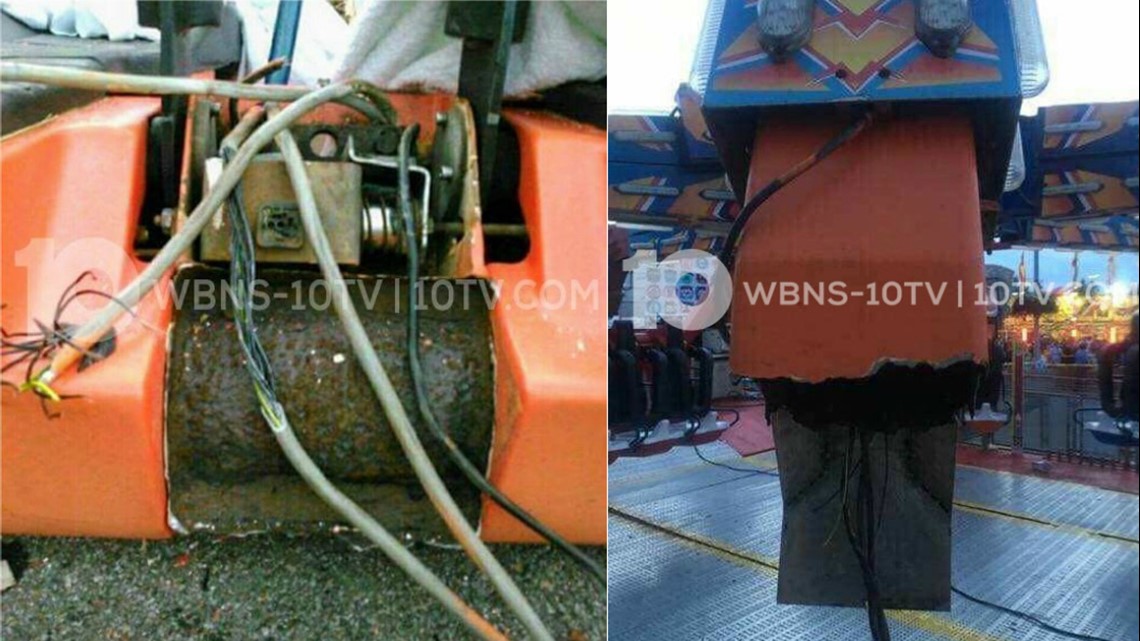 Columbus eighteen-year-old Tyler Jarrell was killed in the accident. Seven other people were injured, with some still in critical condition days later.
In the aftermath of the accident, Governor Kasich ordered all rides at the fair to be closed and re-inspected. Rides in Kiddieland, as well as the Sky Glider gondolas and Giant Slide, reopened Friday afternoon. The fair's main midway of rides remains closed.
The ride's owner, Amusements of America, says that each ride was subjected to multiple inspections before being allowed to open Wednesday morning.
Inspection reports from the Ohio Department of Agriculture, charged with inspecting amusement rides in Ohio, showed no issues.