COLUMBUS - Protesters from many backgrounds took to the Statehouse Saturday to protest racial injustice but for a portion of the afternoon, the lawn became a sea of white lab coats marching for black lives.
"Today was really just a time for us to come together, medical schools across Ohio, to show our support for black lives, for marginalized populations and really just our chance to protest these wrongful killings that have happened for far too long," said Corey Thompson, a fourth year medical student at The Ohio State College of Medicine. "This is the straw that broke the camel's back. This is about more than George Floyd, this is about more than Breonna Taylor, this is about decades, centuries of oppression and wrongdoing that cannot be tolerated any longer. This is a public health issue."
Between the chants there was silence as medical professionals took a knee in solidarity.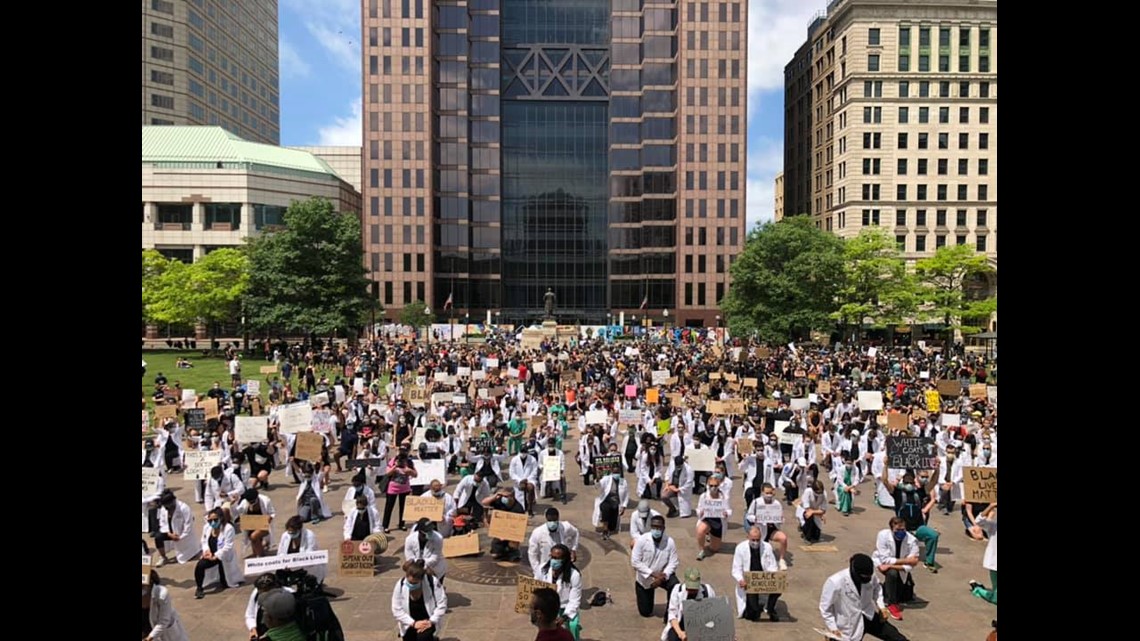 "I appreciate all the support that we have from the medicine community and those outside the medicine community from all races," said Corey Gatewood, a third year medical student at the Ohio State College of Medicine.
Gatewood, who was holding a sign that read, "#BlackMenInMedicine," said that they would like to see changes in the medical field.
"This is a systematic issue and for years we have not seen increases in the black males that are going into medicine, so this is a call to action," Gatewood said. "You know, diversity saves lives and we need more people that look like us to take care of our community."