COLUMBUS, Ohio - IC3D is creating and donating 150 toy robots to children in need this Christmas.
Matt Organiscak is the company's COO and what they're doing, he says, is a first; 3D printing toys to be given to Toys for Tots, which will then be given to children this holiday season.
"We're going to actually get to make some 3D printed things that are going to go out in the world and do something, which I think is pretty fun," he said.
And, why not? After all, they say, "Tis the season."
"Yeah," Sean Rinna said. "That's what they say and it proves it's true."
Rinna is IC3D's online community manager. He works with builders in Massachusetts, New York, Texas, Maryland and Kentucky who have agreed to donate time and machine to help print the toy robots. IC3D sends the supplies to the builders, they print them and then ship them back.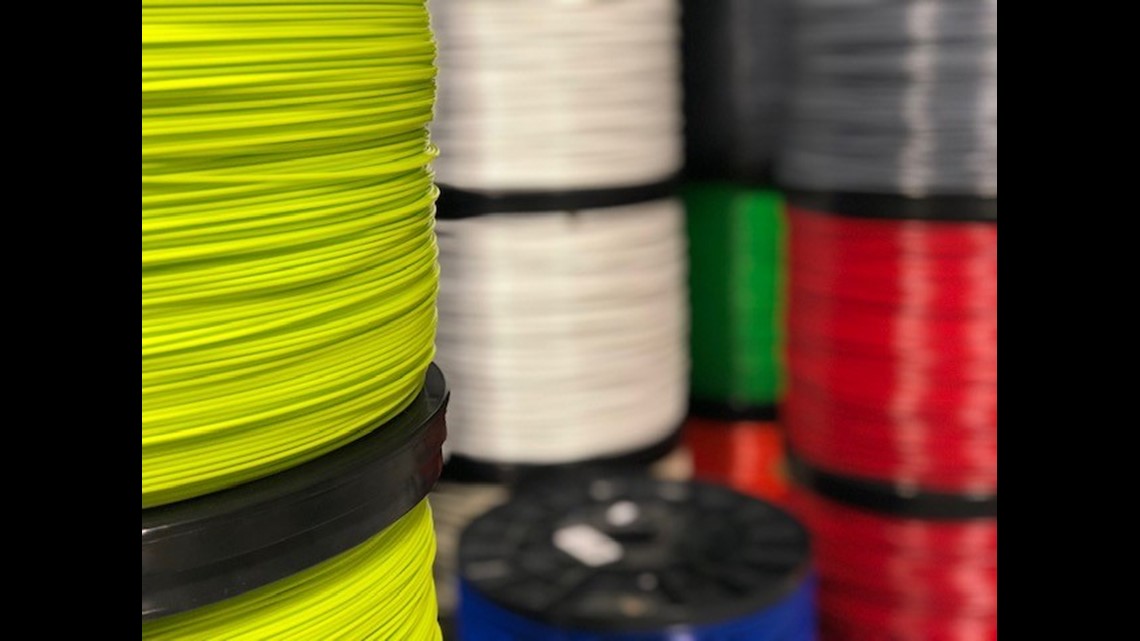 "It's mind-blowing, actually," Rinna said.
Mind-blowing to look at the detail and the points of articulation on each of the robots, which come in blue, green, yellow and red colors.
"They're very impressive," Organiscak said. "Even I'm pretty surprised and this is what we do all day every day."
Each robot takes three hours to print. Organiscak says each of the 150 robots are valued at $10 each, which means companies are giving up more than $1,500 in supplies.
"It's pretty cool to think this is going to hit a hundred other kids and it's going to impact a hundred other kids for potentially the rest of their lives, remembering a toy they got when they were a kid," he said.
It's all for children who aren't even expecting to get a gift.
"When somebody gives you a toy or gives you something and you weren't expecting it, it's real awesome," Rinna said. "It's a good feeling."
Organiscak says the toys will be donated at Rickenbacker Airport, Friday, for Toys for Tots.