COLUMBUS, Ohio — John Long spent 38 years as a choir director at Pickerington High School. Over those years, he developed a strong friendship with another choir lover, Lori Vance.
Little did he know, that friendship would save his life.
Four years after Long retired, he learned from doctors that he needed a kidney.
"I knew when I was told to be on the list that it might be three or four years before I could get a kidney," he said.
For 10 years, he would be treated for chronic kidney disease.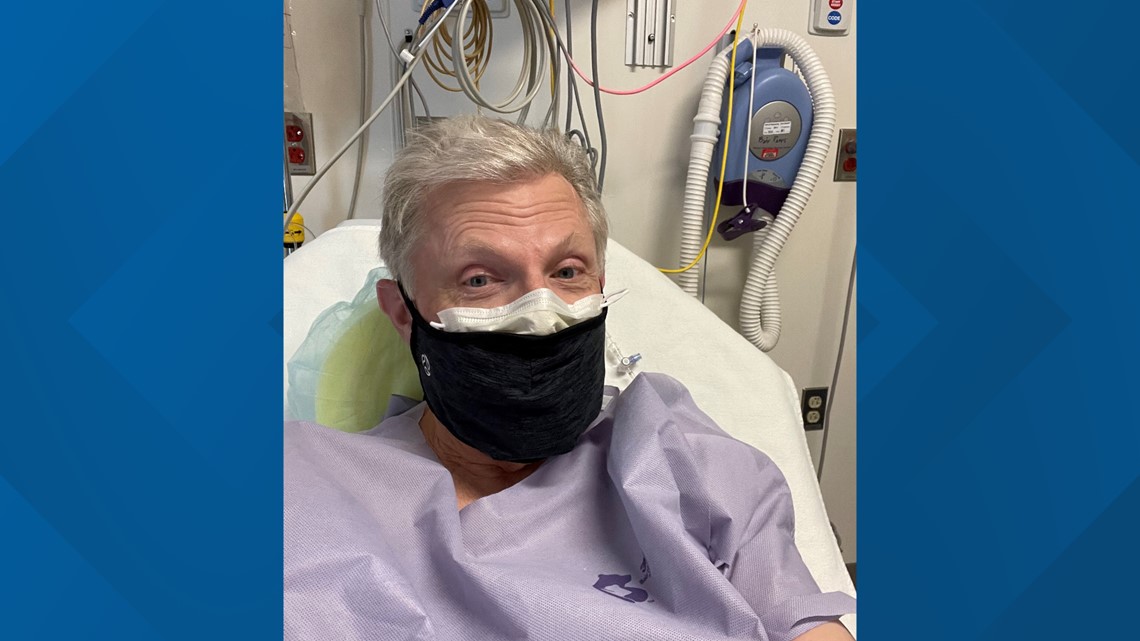 Divine intervention intervened the day Long and Vance met in Michigan to judge a choir contest.
Neither of them planned to go.
"I told my wife I don't want to go and she encouraged me 'you need to go, you need to do something normal,'" he said.
Vance was reluctant to go as well.
"I hadn't signed up for any judging that year at all," said Vance.
They both made the trip, and that's when John mentioned he needed a kidney.
"Lori put her pencil down at her desk and looked up to me and said, 'if I'm a match you got it,'" he said.
"It was just well... I've got one hanging out in there if you need it we will see if we are a match," said Vance.
At the time, Long was running out of options to find a donor.
"Even my own children were not a match," said Long.
After weeks of testing, Vance got a call from Ohio State University's Wexner Medical Center Living Donor Transplant Office telling her that she was a match.
It was music to both of their ears.
"That's what I needed to do I didn't thinking about saving his life per say, it was somebody who needed something I had," said Vance.
As surprising as it was for John's donor match to be someone he knew, there was more at play when he entered the operating room.
The transplant happened at Ohio State - the same place where his wife was a nursing instructor. One of her students was John's nurse.
The anesthesiologist turned out to be one of John's former choir students. John's doctor said Vance's kidney was such a good match he couldn't believe it.
"The match was so good he thought she was my daughter," he said.
Unrelated by family but forever linked by a kidney, Lori Vance and John Long now share a unique bond.
"I was hired at Pickerington by him 27 years ago. It's crazy. This path has just been crazy," said Vance.
"I hope that I will always have an attitude of gratitude. She is my hero. I tear up just thinking about it," said Long.
Kidneys are by far the most needed organ in Ohio.
As of the most recent statistics from Lifeline of Ohio, there are 103,959 people waiting for a lifesaving transplant. Of those, 88,809 are waiting for a kidney.
The second most needed organ is a liver and there are 10,395 people waiting.
Ohio state has averaged 69 living donor transplants a year for the past 10-years.
Nearly 60% of Ohioans are registered as organ donors.