COLUMBUS, Ohio — After months of fundraising, the Linden McKinley Unstoppable Mighty Marching Panthers are making their way down to Memphis.
"There are good kids here that are doing something well and they're doing something productive," band Director Stephen Ingram said. "And they're excelling at it."
There's a lot in a name. For this story, it's the "unstoppable" part that really stands out.
The band was raising money to try to get to Memphis, Tennessee to compete in the battle of the high school bands at the Southern Heritage Classic.
The members held fundraisers in their community and parent boosters set up a crowdfunding campaign to help raise money for their mighty march to Memphis.
"It's kind of crazy that I get to do this. I'm excited about it. We're all excited," said senior Aliseia Munnerlyn.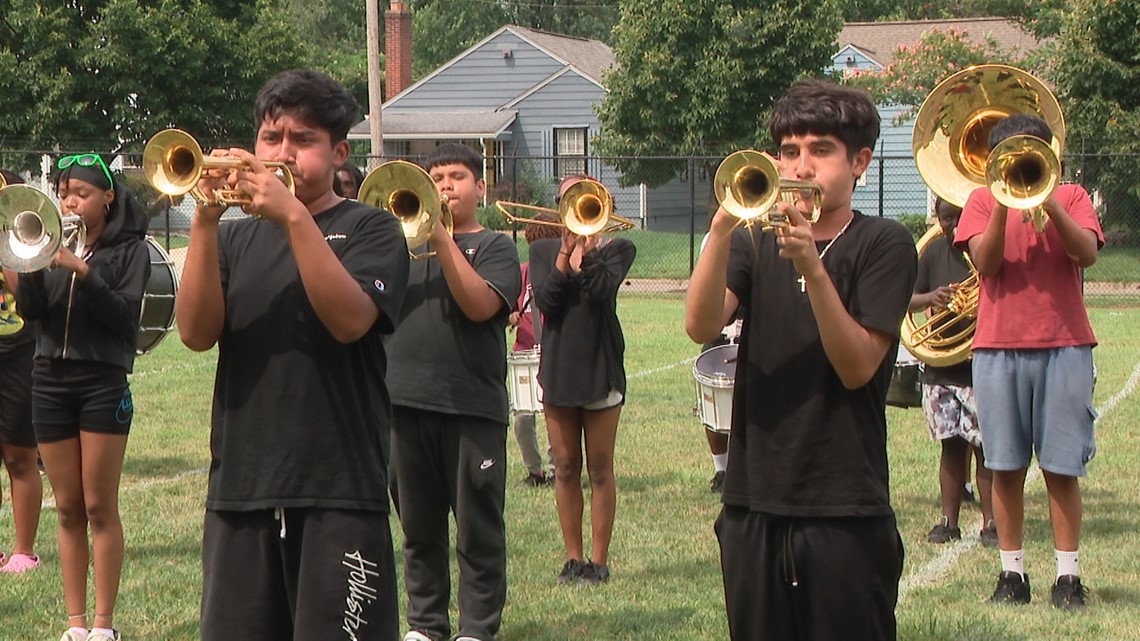 The band was able to raise more than $40,000 from over 500 different donors.
"A lot of kids don't get to travel outside of Ohio, even sometimes out of Columbus," said Ingram. "This is a big, huge experience for them. We're gonna go to Memphis and we're gonna put on a show, hopefully come back with some hardware."
This will be Linden McKinley's first appearance at the competition.
"Just knowing that this is the first time the band gets to do it, but it won't be the last. I'm excited just knowing that I was a part of it," senior Kenji Harris Jr. told 10TV.
Harris Jr. is the band's drum major. It's something he's extremely proud of. With this being his final year of high school, he's excited to compete in Memphis and hopefully leave behind a legacy of success after graduation.
"The feeling of knowing my time is almost up here, but knowing that I'm leaving something behind that's amazing, that's the best feeling," Harris said.
These students know they have what it takes to compete.
"Of course, we're always going to practice and be ready for whatever we do," said Munnerlyn.
"When I first started here at Linden, the band was about 10 or 12 people. So, watching it grow is amazing. Our motto here is keep raising the bar until excellence becomes a habit and this is just the next manifestation of us raising the bar," said Ingram.