LEWIS CENTER, Ohio -- The 12th Annual Buckeye Pinwheel Planting and Transplant Reunion scheduled for April 5 was canceled due to COVID-19 concerns.
Officials for The Ohio State University Wexner Medical Center posted a cancellation notice on their website.
"In our efforts to be proactive and maintain the health and safety of our faculty, staff and the community, we have made the decision to cancel the 12th annual Buckeye Pinwheel Planting and Transplant Reunion scheduled for Sunday, April 5, 2020," the statement read.
For one family, they were looking forward to the event, but understand the situation and how important the safety of everyone is.
Rob Suter is a recipient and was going to be part of the event this year.
July 5, 2019 was a day Rob and his wife Michelle will never forget. "To have another person die that had to die for me, to have a transplant, is really hard. It's a hard thought," Rob said.
He said he thinks about the donor's family often and said he's extremely grateful for his donor, even not knowing who that person is.
"When we got that call that there was a kidney ready for him, it was life changing for us," Michelle said.
With the event being canceled, Michelle wanted to do something special for her husband and for others.
"I wanted to do something to represent all of the other recipients and donors out there," Michelle said.
She ordered online and placed 72 pinwheels in her front yard. She plans to keep them up for anyone who is in the area driving by who wants to honor a loved one who is either a donor or recipient.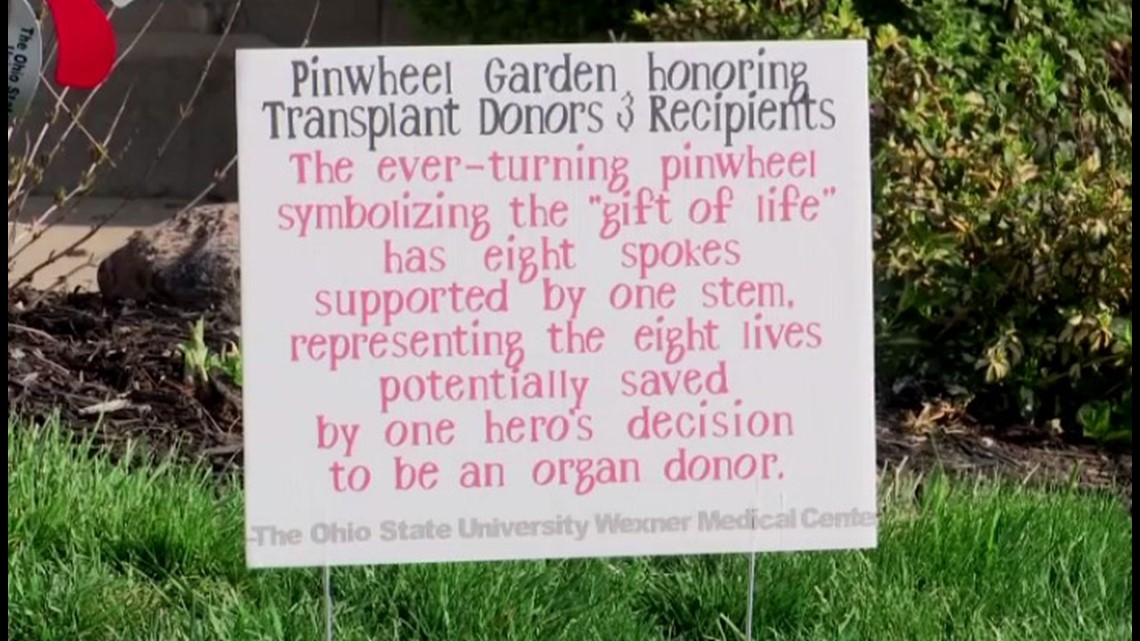 The pinwheels are on Erin Street in Lewis Center.
With the stay-at-home order, both Michelle and Rob said for those driving by, it may be a little bit of encouragement during a difficult time.