COLUMBUS, Ohio — A new sculpture will soon float above the intersection of Gay and High streets in Columbus.
"Current" is coming to downtown Columbus this June and will be the city's longest piece of public art.
The artwork by sculptor Janet Echelman was made with 78 miles of twine and crafted with more than 500,000 knots, according to the Columbus Museum of Art. The red and blue cloud-like sculpture will stretch 126 feet in the air at its highest point.
"Visible from an airplane, Current will be a beacon and a beckon, drawing people from across the city and region. It's going to be a defining image for our downtown and put Columbus on the map as a community that cares about — and invests in — transformational public art," said Columbus Mayor Andrew J. Ginther. "When you visit the historic corner of Gay and High Streets, you'll know you've arrived at the nexus of culture in Columbus."
Echelman says she drew inspiration from Columbus' history. The city is one of the early adopters of street arches illuminated by gas lighting, so electricity has been a prominent industry for Columbus.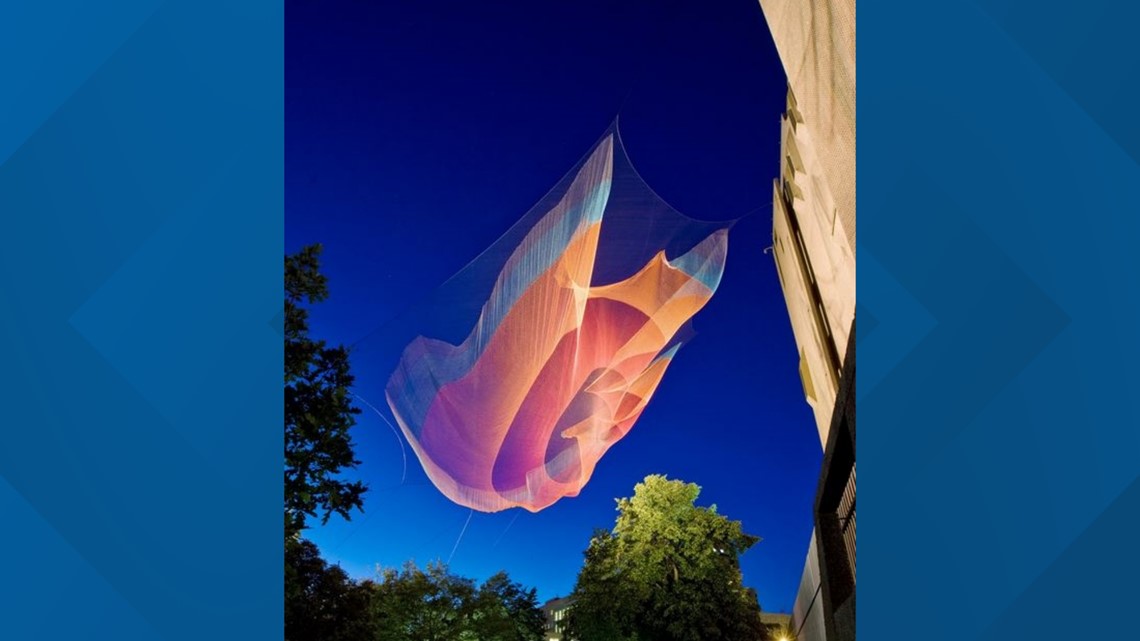 The blue and the red in the sculpture come from the river current and electric current to visualize a flow of energy. The floating sculpture will glow after dark to illuminate during the nighttime.
"When I approach a new project, I start by diving into the history of the place. I became absorbed in Columbus' historical narrative and quickly fell in love with the city," said Echelman. "The challenge to build such an ambitious permanent interconnected art commission over a municipal street attached to multiple private buildings might have been impossible elsewhere. I witnessed exceptional cooperation to achieve this public goal and came to understand firsthand what is nationally referred to as the Columbus Way."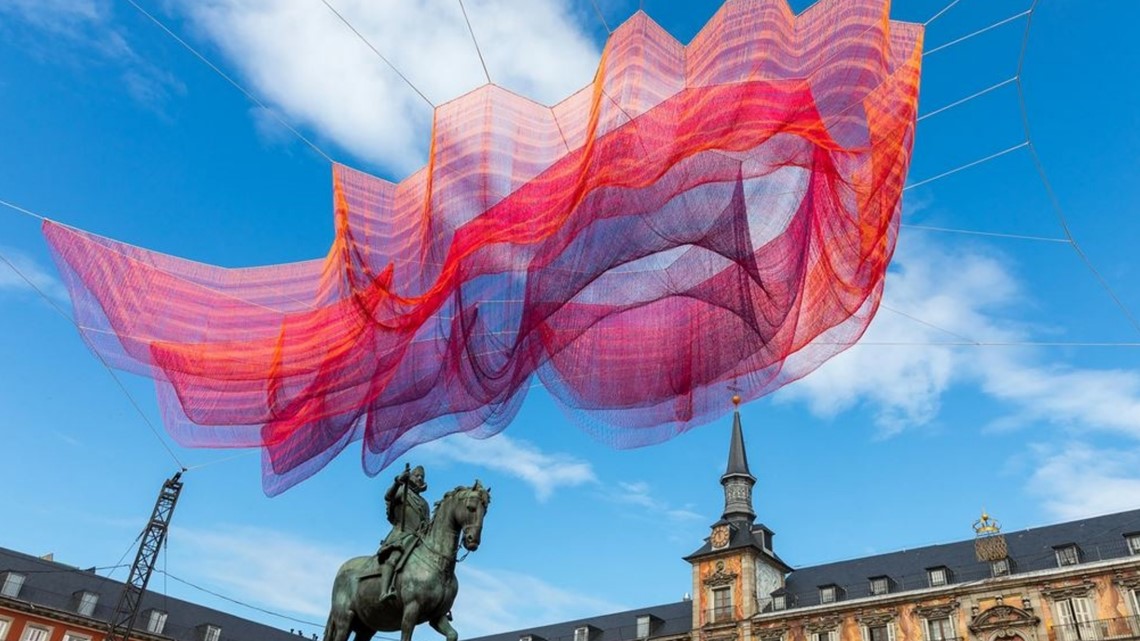 This is not the first of Echelman's floating sculptures to be shown in a city. She has made more than 50 installations in places like Singapore, Sydney, Shanghai, Santiago, New York and London.
"I hope that Current captures that idea of interconnectedness and creates a space where people feel a sense of community and sanctuary. And I love that this artwork literally laces into the fabric of the city over the public street, because it's a place that everyone feels entitled to be present," Echelman said.
"Current" is part of an effort to revitalize downtown Columbus' corridor.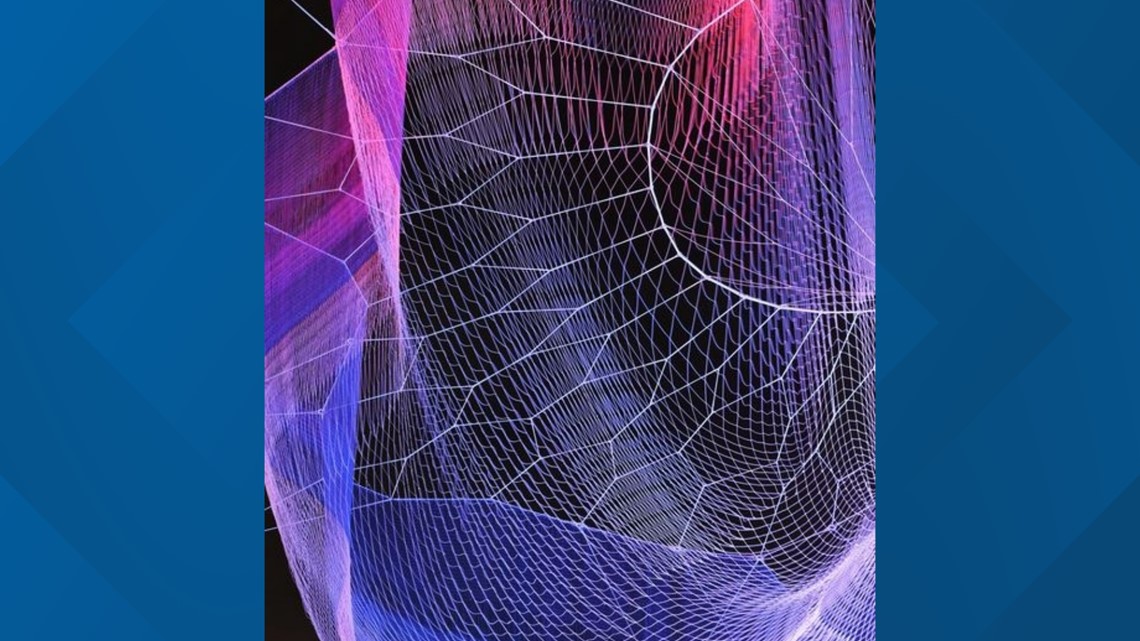 "With Current, we're reaching into history to redefine our future. This piece will be the north star for Columbus' new culture-centric compass. I envision this to be the first drop in the pond, sending waves throughout the Gay Street District," said Jeff Edwards, CEO of Edwards Companies. "As Current becomes embedded into the fabric of downtown, it will also serve as a starting point for engaging a diverse intersection of our community. To achieve this, we've created a working group of people with varying backgrounds who will help further define, program and activate this Arts and Culture District in the future."
The project, funded by Edwards, represents the largest private contribution to public art in the history of Columbus. The sculpture will be cared for by the museum.
"Current will be an iconic part of the Columbus skyline," said Pete Scantland, Columbus Museum of Art's Board President. "Our Museum is grateful for Jeff's generous support and for his unwavering vision and determination to further affirm our city as a destination for world-class art."