HILLIARD, Ohio -- For most people, high school graduation is taken for granted.
"Well, right now, I'm just still in awe that I'm actually a graduate now," she said. "I just fought so hard to be here."
Pomp and Circumstance means more to Ramirez due to her own circumstances she's overcome.
"It was a little wishy-washy, actually, my freshman year," she said.
In March of 2017 Ramirez was diagnosed with brain cancer. After that, it was a numbers game. Two major surgeries, four rounds of chemo and 33 rounds of radiation. In the next three years there's a 50/50 chance the tumor could grow.
Yet, there's been much to cheer about. She's still here. She's still alive.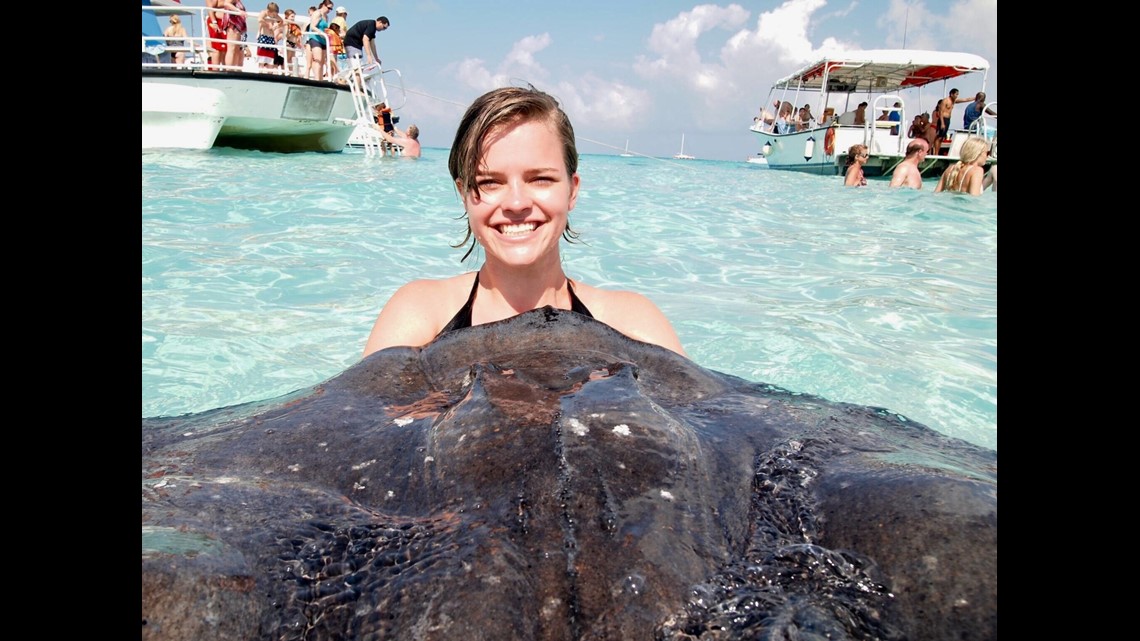 Instead of a bucket list, Ramirez has an "I lived" list. With that, she's been able to cross things off like going to Times Square for New Year's Eve, white water rafting in Colorado, going to music concerts and a trip to Hawaii, all thanks to generous donations.
Her parents, John and Janet, know each day is precious.
"Yeah, there's still moments, though, that we have that you know...," Janet said. "But, that's why we do this."
Friday, the Ramirez family decorated their van in honor of Leanna as she graduated from Hilliard Davidson High School.
Her story is one worth telling. Her "I lived" list is an effort worth repeating. Friday, though, even if only for one day, was about her personal circumstances taking a backseat to celebrate Pomp and Circumstance.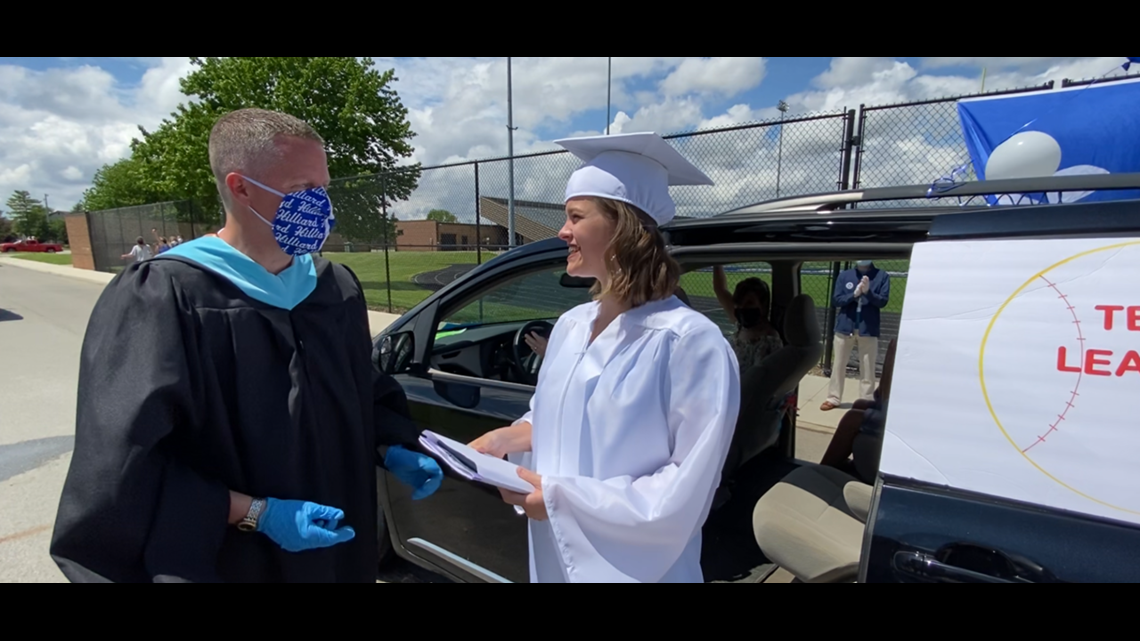 Ramirez jumped out of her family's van to receive her high school diploma. She was also given a rose and was met with endless cheers, smiles and well-wishes of congratulations.
"You win by how you live, everyday," Janet said. "That's how you have control. That's how she has control. We could let this get us down or we can just celebrate every little step. We're just going to celebrate every little step."
Each day never taken for granted.
"Another day to make experiences, to make memories, even in this difficult time," Leanna said. "Being able to just say I'm still here and can fight it."
Leanna plans to attend Columbus State to earn her associates degree in nursing. Then, she plans to transfer to Ohio State for her nurse practitioner's degree.