COLUMBUS, Ohio — There was a time when Fritz the Nite Owl was the most recognizable personality in Columbus. Frederick "Fritz" Peerenboom's alter ego became a local star.
If you lived in the capital city in the 70s and 80s, and were old enough to stay up late, you've likely seen an episode or two of "Nite Owl Theatre." It aired on WBNS-10TV seven days a week for 17 years and was hosted by Fritz.
"The hours I was on, for people working second shift or nursing mothers up overnight, I was their prime time," Fritz recalls. "Of course, you gotta remember that in those days there was just 4,6,10 and 28. So it's not like the competition now."
As host of "Nite Owl Theatre," which first aired from 1974 to 1991, Fritz was up late with all the other night owls in Columbus keeping them entertained with classic movies and his own raw wit and humor. He would improvise commentary in between commercial breaks overnight. Fritz was an insomniac's best friend.
"One of the comments I would get often was, 'it seems like you're with me saying the things that I would say about the movie or ask about the movie'," recalls Fritz. "It was like I was watching the movie along with the viewers."
It was that personal connection that endeared him to his audience. Not to mention his signature look… those iconic owl shaped sunglasses. He credits a former 10TV art director for the choice of eyewear.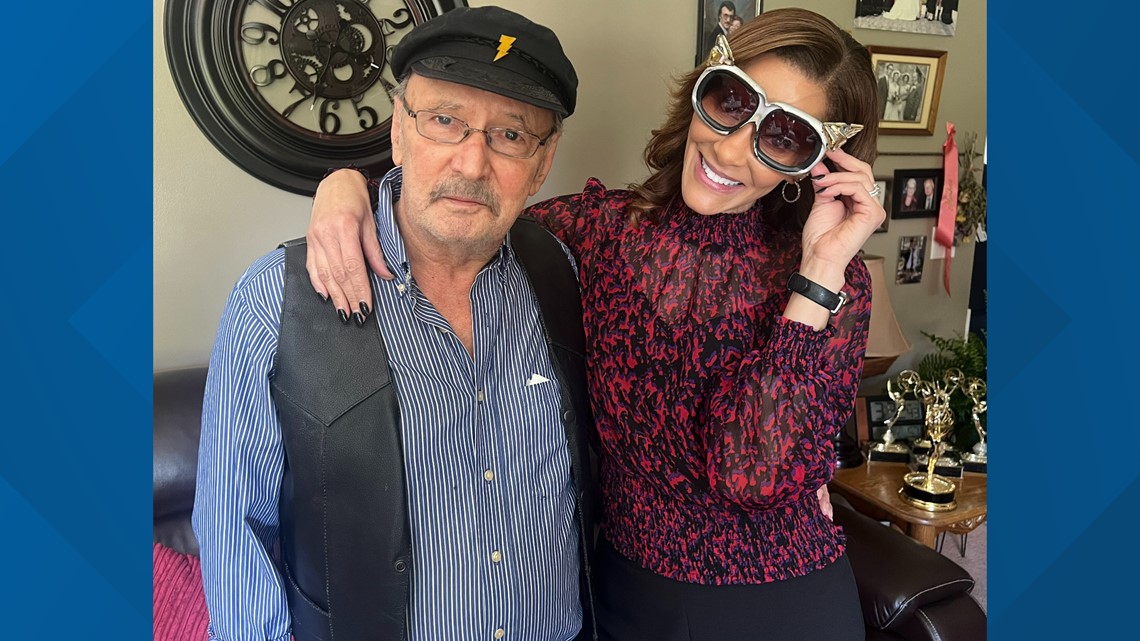 "Elton John and, you know, the big glasses were popular then, so Dave Wagstaff just went to Revco and the spun the sunglass rack around, found these, took the back and added the horns." says Fritz.
The popularity of "Nite Owl Theatre" earned Fritz five of his seven Emmy Awards, and an appearance in the DC comic "The Power of Shazam." In the comic, Fritz the Nite Owl was tasked with helping superheroes save the universe.
Now, at the age of 88, Fritz is still doing what he loves. The sunglasses came back out when "Nite Owl Theatre" was resuscitated in 2010. Columbus filmmaker Mark Graner wanted to bring back his childhood hero. The reboot is a once-a-month production hosted by Fritz. The production is just like old times, but with better special effects and films for a broader audience.
"I've just been a very lucky guy," says Fritz. "Somebody up there likes me."
For more information on the reboot "Nite Owl Theatre starring Fritz the Nite Owl," check out the Facebook page here.