COLUMBUS, Ohio — On the corner of Kings Realm Avenue and Sabers Lane, Thursday, sorrow was met head on.
Signs were met with sadness. Candles were met with confusion. Balloons were met with broken hearts.
"My child did not die in vain," Shereen Osbourne said. "I look at this now and he brings us all together."
Osbourne is mourning the loss of her son, 18-year-old Tasjon Tyreek Osbourne, or "TJ," who was killed Wednesday night in a police-involved shooting. His mother addressed the crowd of hundreds, declaring this day a new beginning.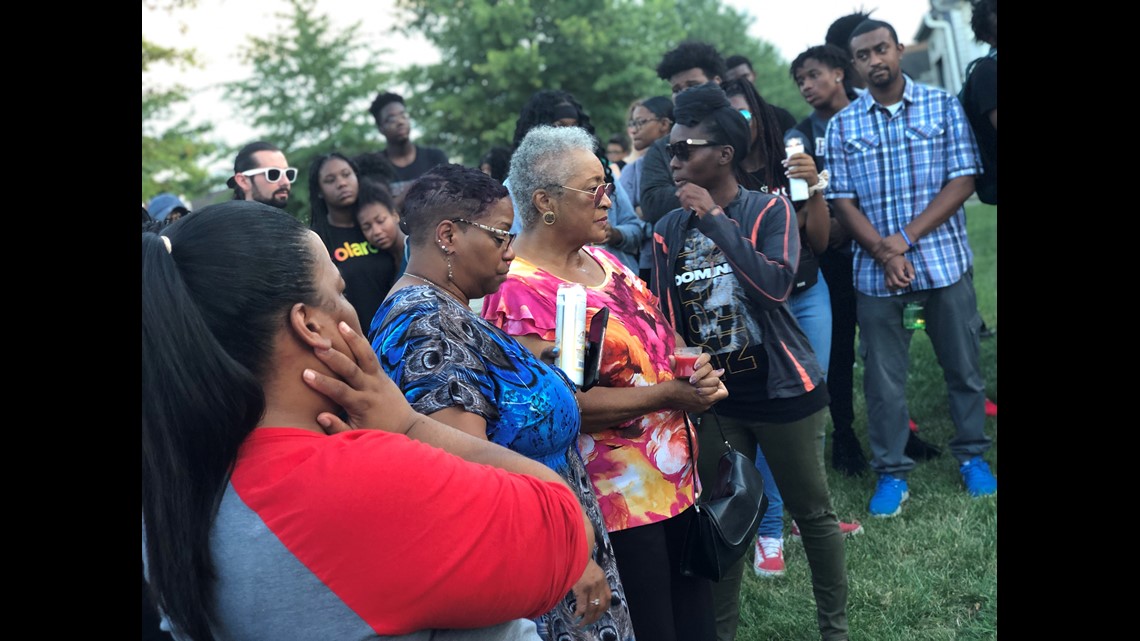 "I'm raging war," she said. "This is not the end. This is the beginning of new life in our community in the name of Jesus."
Osbourne, and others, acknowledged perhaps TJ had been lead down the wrong path, but they know if you needed proof he meant something to someone, the size of Thursday's crowd proved that point.
"He never judged nobody," a female said who was introduced as Osbourne's sister. "Every time he was with somebody, he treated them the way they're supposed to be treated; like family."
Columbus Police identified the officer involved as 13-year veteran Sgt. Lee Hurst. Police say he was on patrol on his division issued bicycle when the shooting happened. While the investigation continues, Osbourne says blame isn't important. What is, she says, how people choose to move forward.
According to police, officers did recover a gun at the scene.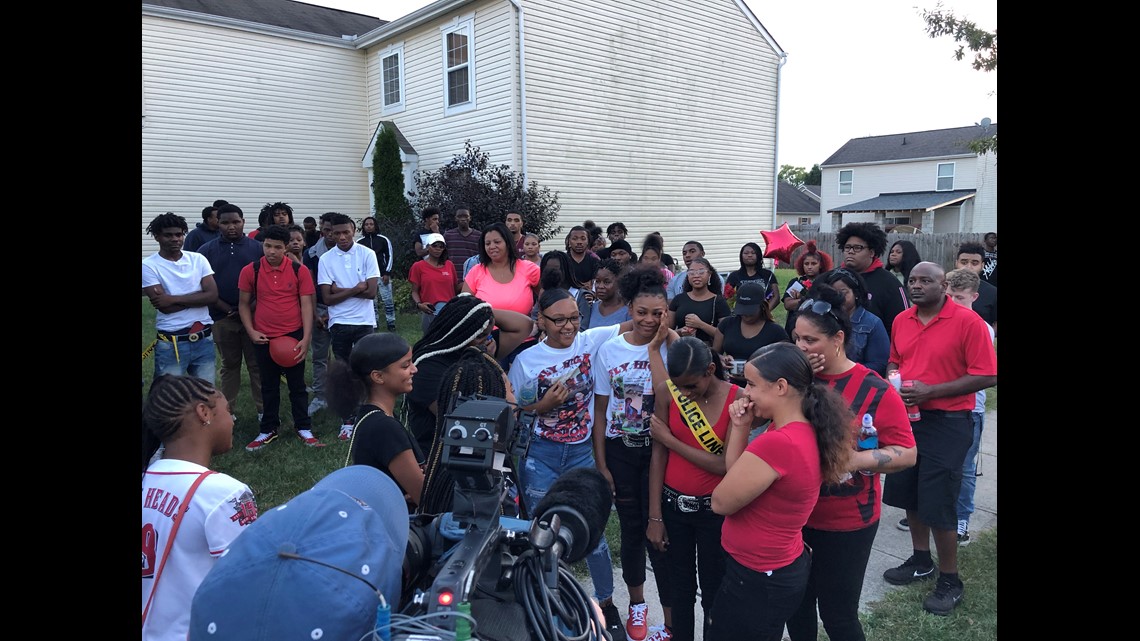 "I'm not going to point fingers at the cops, [or] Tasjon... it happened," she said. "I wish it didn't happen. It happened. But, look at the love that it brought together."
The majority of Thursday's crowd was young people. There was a message for them, too, to learn from their mistakes.
"Every choice that you make will lead you down a path that you want to take or you don't want to take and the result is what you want it to be," one person said.