WESTERVILLE, Ohio — Many parents are finally starting to find their groove when it comes to teaching their kids at home. Some parents though, are finding it hard to fill all the hours of the day. 10TV found one school in Westerville that's filling that void.
When The Coder School first opened in May of 2019, it thrived on the face-to-face teaching between coaches and kids. Like everything else, that teaching looks a little different today.
"We quickly adjusted and pivoted and created an online platform," says Patrick Tee, co-owner of The Coder School, located at 6075 Chandler Court in Westerville.
"One thing we offer is a free hour of trial, no obligations, and it doesn't cost parents anything," he adds.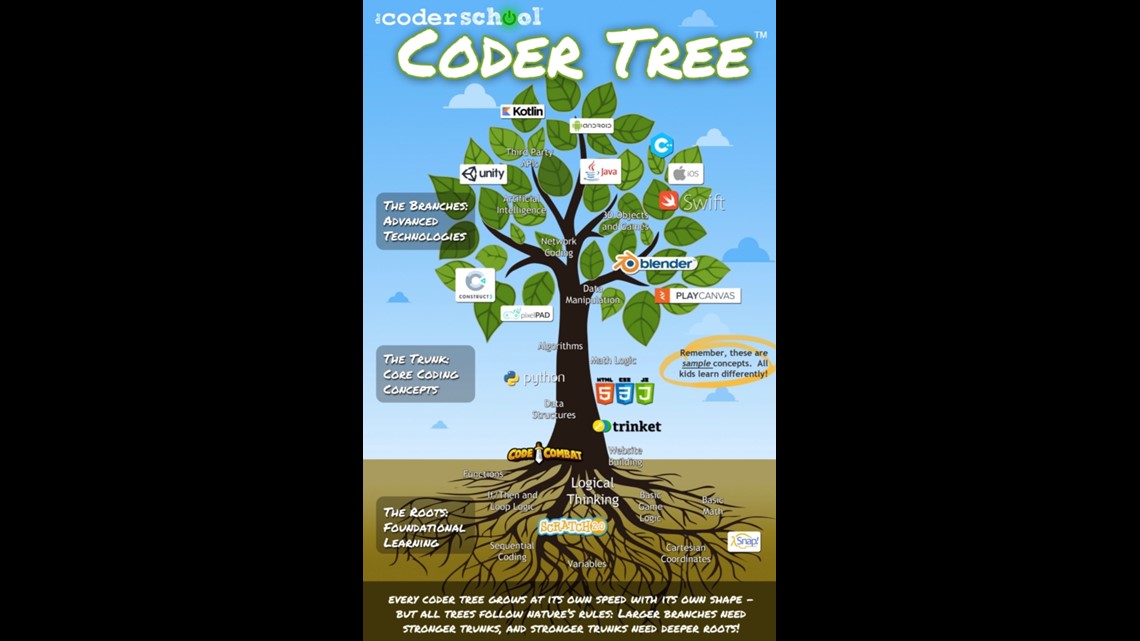 Tee says the free trial is allowing parents a chance to see how kids can continue learning during this time of uncertainty where children seem to have more free time on their hands. Interest in coding seems to be picking up.
"I like coding, because it's a good way I can use my imagination and it's really easy once you get the hang of it," says 10-year-old Izu Nwoke. She is one of four siblings attending The Coder School.
"I think it's more seamless for them than us as parents," says her mom Ada Nwoke. "They are naturally gadget kids, they were easy to adapt, easy to follow instructor, and just a pleasant experience."
For parents who must juggle work from home and teaching daily lessons for their kids, an hour of interaction with someone outside of the home is a blessing — even if it is virtual.
"I think Evan has been getting just as much attention online that he is on location," says Doug Diez, who has an 11-year-old son, Evan, in a coding class.
Some of The Coder School coaches are college students who say it's a relief knowing they still have a job under these uncertain times.
"It's more a sign of why this field is amazing. You can do it anywhere. It's everywhere," explains Coder School coach Avery Cruz.