Beginning then through Oct. 30, guests are invited to step 65 million years into the past and explore the zoo's trails and waterways in search of more than 17 life-like dinosaurs.
Those animatronic dinosaurs arrived at the zoo earlier this month and are now placed throughout the park. The Tyrannosaurus Rex, Brachiosaurus and Stegosaurus are just a few of the dinosaurs guests can see.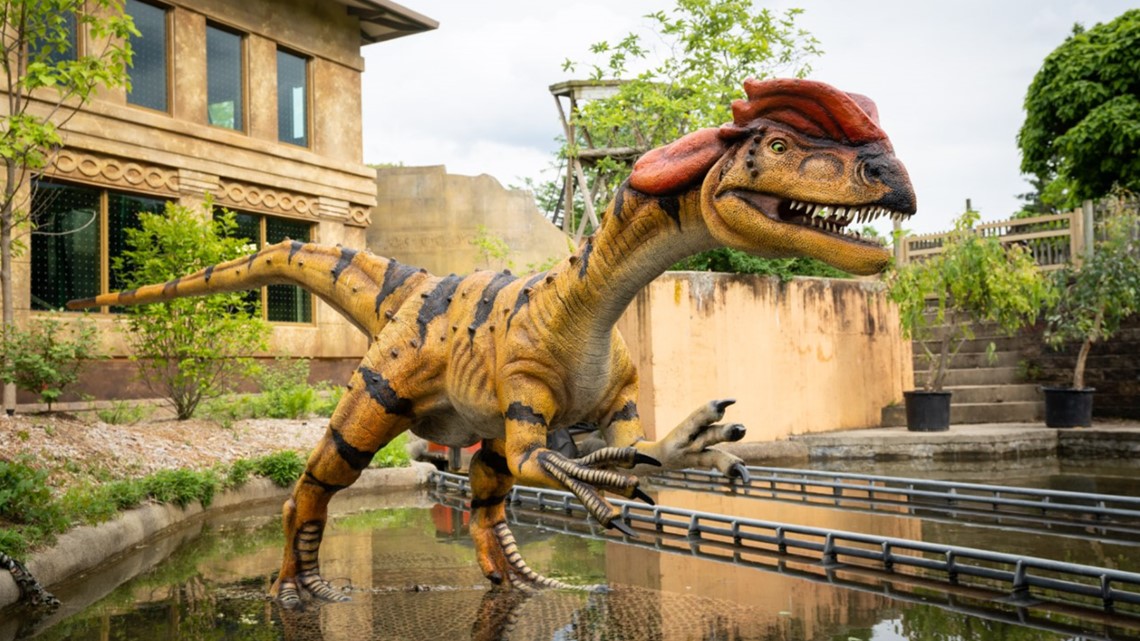 Tickets to Dinosaur Island start at $2 for zoo members, $3 for general admission and include access to the expedition path and boat ride. Those who purchase a ZooMore ticket will also have access to other rides and attractions, such as the Sea Dragon roller coaster, North America Train and 4-D Theater.