COLUMBUS, Ohio — The City of Columbus shut down a drug house in the Franklinton neighborhood after several reports of violent crime, narcotics sales, overdoses and theft over the past year.
Columbus police executed an order to board up the property at 544 West Walnut Street, which is located just blocks from Dodge Park, popular businesses and other homes, according to Columbus City Attorney Zach Klein.
Court documents say that since January 2022, police received multiple complaints of domestic violence, assaults, fights, burglaries and overdoses.
In August, complaints were filed regarding narcotics at the property and several people loitering on and around the area.
In October, police received a report indicating that people were coming in and out of the house and that some were camping in the backyard.
In December, detectives made a controlled purchase of methamphetamine from a man inside the house.
In February, officers made contact with three people, one of whom was identified to have outstanding traffic warrants and was placed under arrest. Another person was found possession of drug paraphernalia and methamphetamine. The third person was found in possession of fentanyl.
Later that same month, detectives made another controlled purchase of methamphetamine.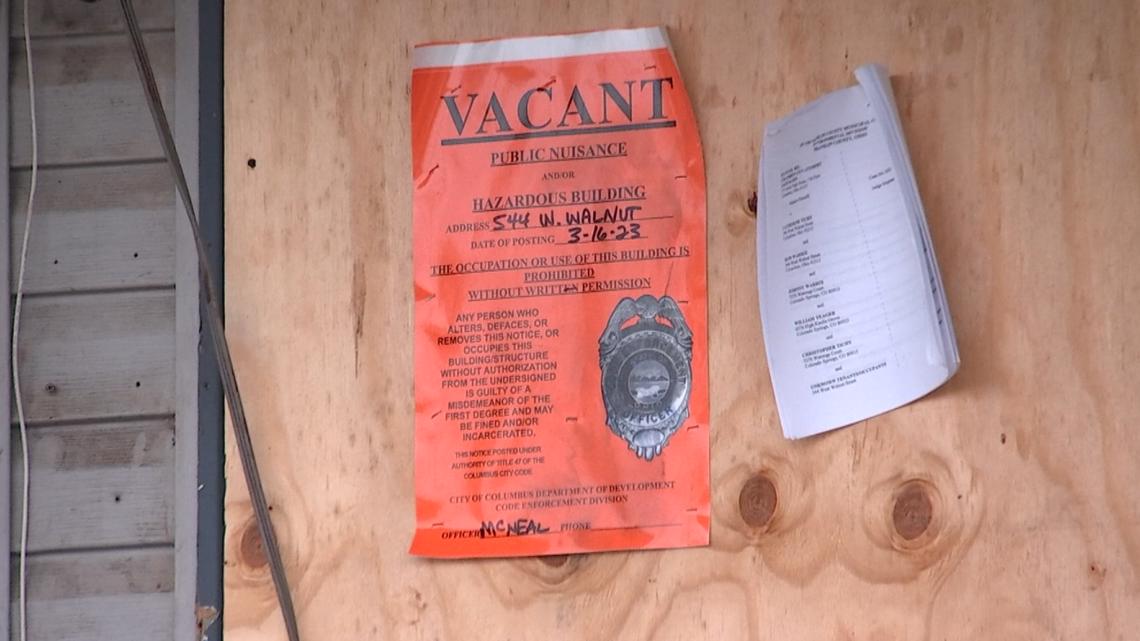 "When violence and drugs threaten public safety, it's important that the City steps in to disrupt the flow of drugs into our streets, hold criminals accountable and make neighborhoods like Franklinton safer for residents, businesses and visitors," Klein said in a statement. "Franklinton is safer with this drug house out of play."
Additionally, there were multiple violations of health and safety codes with the property. City Code Enforcement issued notices to the property owners to address and fix the violations in 20 days.
Klein said the order was not complied and the property remains in violation.