COLUMBUS, Ohio — Dozens of people gathered outside the Ohio Statehouse Saturday calling for justice of Tyre Nichols, a man who died after being viciously beaten by five Memphis police officers earlier this month.
The rally comes several hours after Memphis police publicly released footage of the fatal confrontation between Nichols and the officers on Jan. 7.
The video shows Nichols being beaten by five police officers who held him down and repeatedly struck him with fists, batons and boots. The footage also shows the officers pummeling the 29-year-old FedEx worker and leaving him propped against a squad car as they fist-bump and celebrate their actions.
After he was arrested, Nichols complained of shortness of breath and was taken to a hospital in critical condition. He died three days later.
The officers have been since terminated from their positions in the police department. They have also been charged with murder in the assault that the Nichols family legal team likened to the infamous 1991 police beating of Los Angeles motorist Rodney King.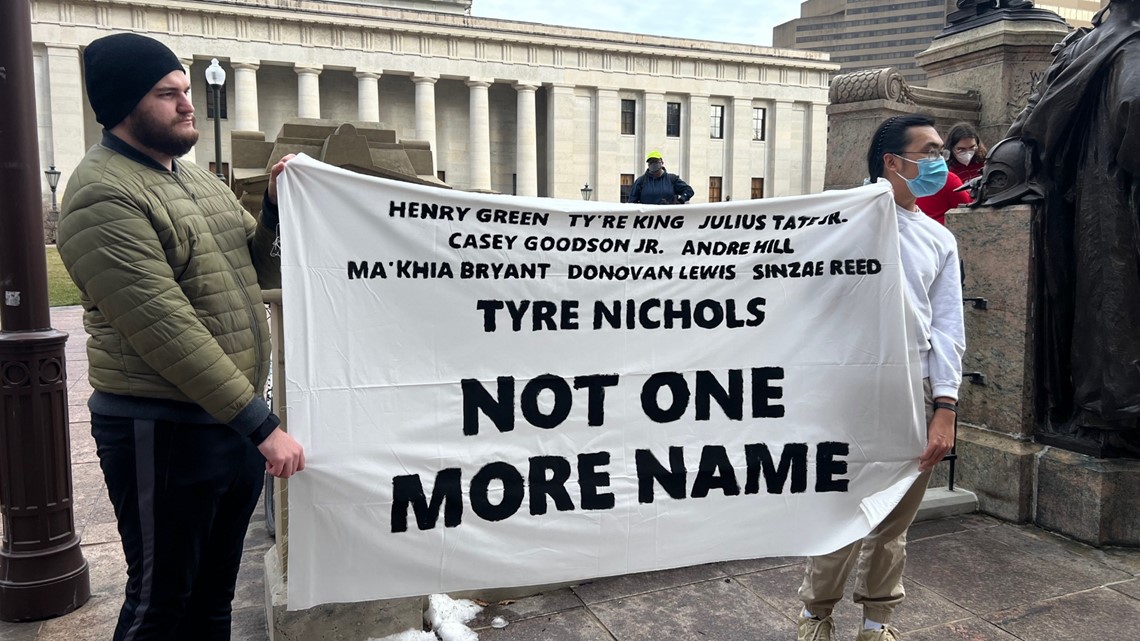 Nichols' death also provoked outrage and tough questions at the latest instance of police brutality in the U.S.
Osazuwa Omoruyi attended the Columbus rally holding a sign that read, "I'M NERVOUS".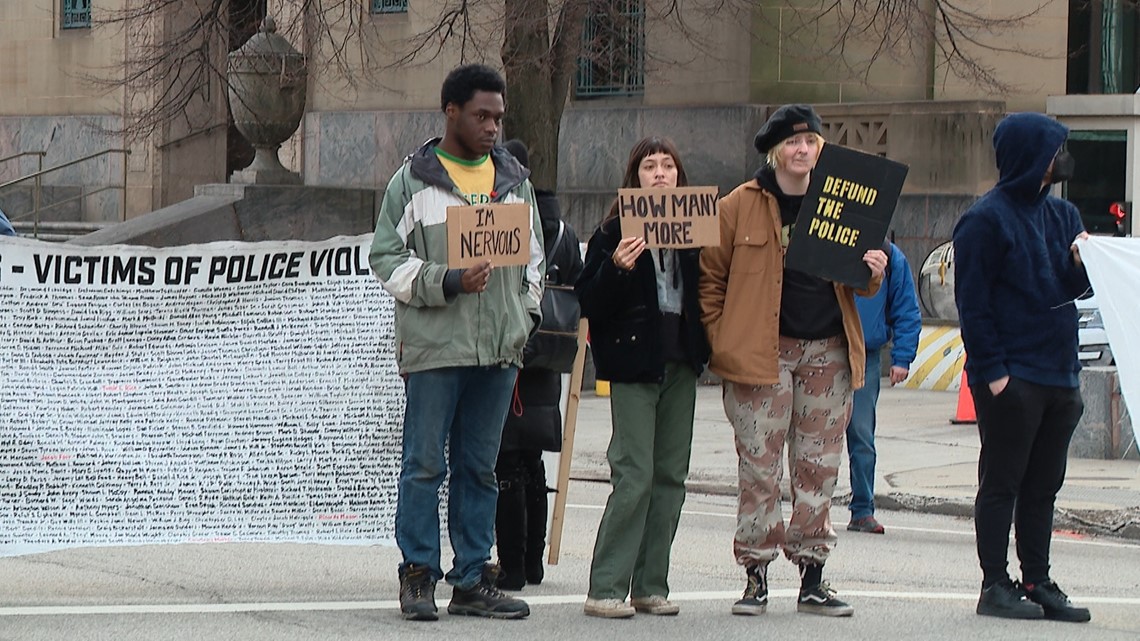 "I was in Louisville, Kentucky around the time that Breonna Taylor got killed and I haven't been out since," Omoruyi said. "I feel like the only way for me to become less nervous is to go out and be nervous — be nervous, head out and march and stuff and eventually it will get easier. It doesn't need to get easier, it needs to stop - we shouldn't be doing this, we shouldn't have to."
On Friday, Columbus leaders expressed disgust and anger in response to the footage being released. '
Columbus Mayor Andrew Ginther called Nichols' death incomprehensible. Police Chief Elaine Bryant said she was "heartbroken and saddened" after watching the footage.