COLUMBUS, Ohio — For the longest time, Cheryl Krueger admits she was in denial when doctors first told her she had Parkinson's disease.
"My tremors weren't bad and I didn't have any of those indicators, so I was like, 'I'm good'," she said from the headquarters of C. Krueger's Finest Baked Goods in Reynoldsburg where she is now the emeritus CEO.
"But as the disease progresses, then you have to admit the fact that it's harder for me to tie my shoes, harder for me to button my clothes and harder for me to drive," she added.
She jokingly described the announcement as her "coming out" celebration with cookies.
"We have a platform to stand on so how much can we raise for Parksinson's disease and help people," she said.
April is Parkinson's Disease Awareness Month, but now through March 31, 2024, C. Krueger's will donate a portion of all sales via their website from 12 specially-selected cookie box assortments to help fund research and development of the next generation of Parkinson's disease treatments.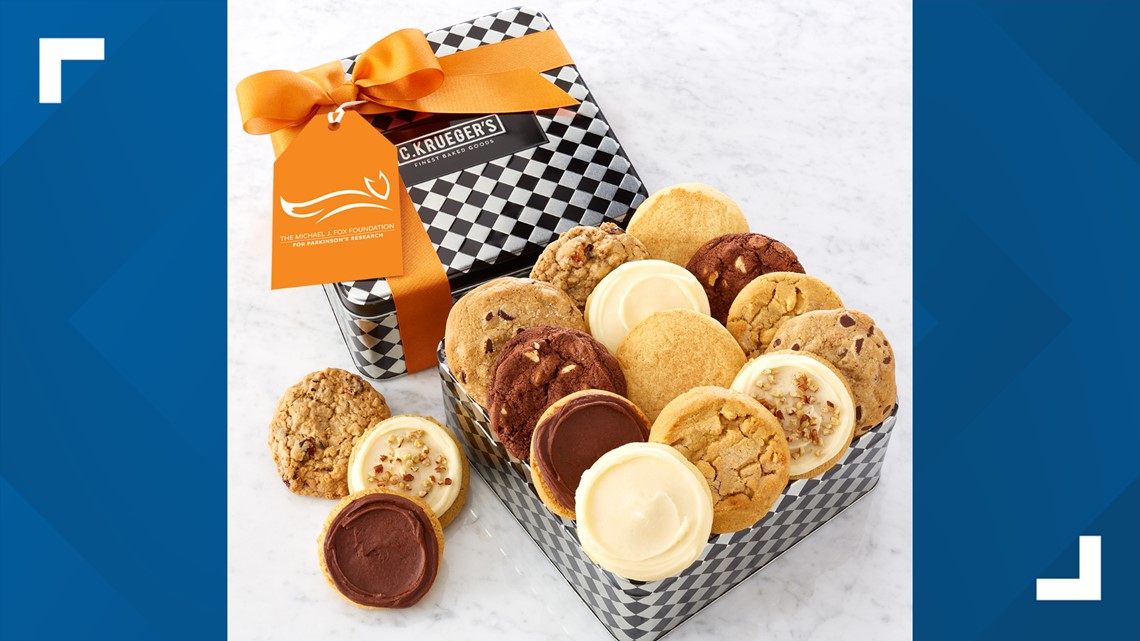 "The Parkinson's pipeline of better treatments and therapies is brimming with possibilities," Liz Diemer with the Michael J. Fox Foundation said in a statement. "It wouldn't be possible without the active support of our Team Fox community, including through powerful stories like Cheryl's and C.Krueger's passion through baked goods to end Parkinson's disease."
"It's an exciting time if you have Parkinson's Disease because a lot of breaking technology that's starting to surface that will help make our disease extinct," Krueger said.
It's news like this that gives hope to the 6 million people around the world living with Parkinson's Disease.
"We're on the cusp right now of having money to fix Parkinson's Disease and hopefully in the next two years we'll have a cure," Krueger added.