COLUMBUS, Ohio — If you ever had an idea and thought it would make a great invention, meet five central Ohio kids who did just that. The annual U.S. Nationals Invention Convention held its awards ceremony on July 2nd. More than 120,000 K-12 inventors from across the country competed, including 4,500 in Ohio.
"Certainly, for our inventors, they are using those STEM skills they learn in school," says Abby Fisher of the Ohio Invention League, who also goes by the nickname "Professor Prototype."
"But they're also activating social awareness," Fisher added. "Their compassion and empathy and solving problems for the betterment and that is such a beautiful union of an application of those skills."
Every day this week on 10 This Morning, you will meet some of the kids from the Ohio Invention League who wowed judges with their ideas.
"Our kids are really looking at the world saying how can we make it a better place, how can I help people."
Sam Owsley is a rising 3rd grader from Hilliard. He won 1st place in his grade category for the invention Sam's Handy Handle Helper. It's a device that allows you to turn on and off your outside faucet from a distance so that you do not need to lean through the bushes.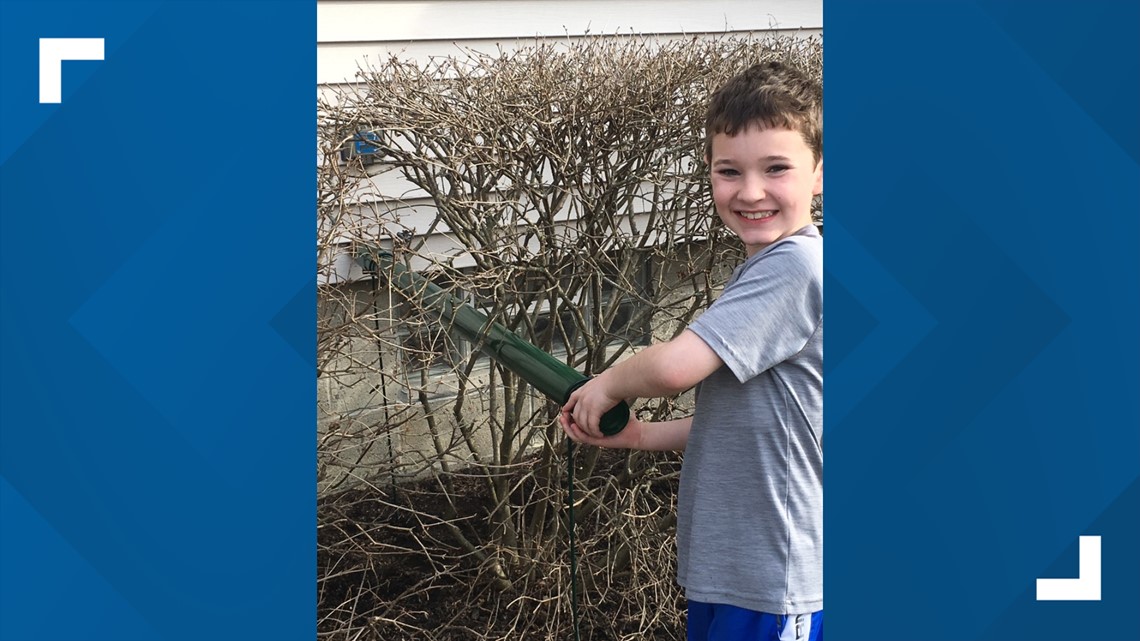 "Every time I wanted to turn on my faucet, I got scraped by the bushes," he said to 10TV morning news anchor Angela An. "They were in the way and I began to kill them so I didn't want to. So I invented the Handy Handle Helper."
Sam admits he had to try a few prototypes until he could get it right. His invention is now on its way to a patent and he hopes to sell The Handy Handle Helper in stores for $30.
Kristina Ma is also a 1st place winner in her grade category for a new app game she invented to help children with autism reach their full potential.
"It teaches social, emotional, and communication skills in order to make more friends," she says of the game called SociEmoti, which also won Ma the Industry Award for Education.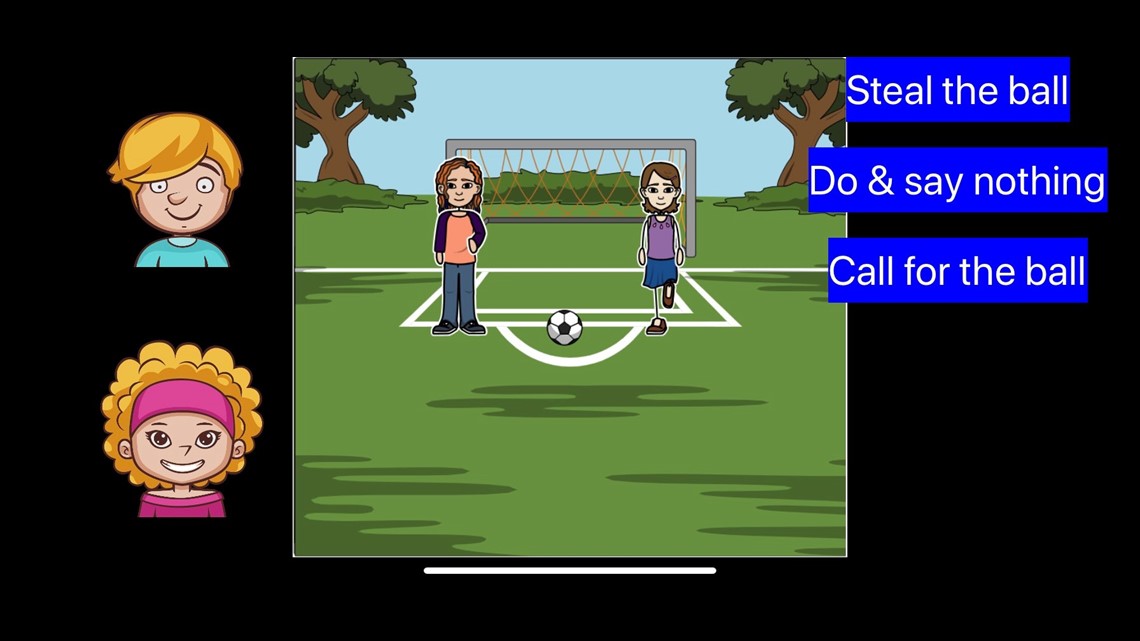 The rising 8th grader at Worthington's McCord Middle School developed after attending the birthday party of a family friend who has autism. But there was only one friend at the party.
"So, I did a survey and found out that children with autism struggle to make friends because they have trouble communicating and not being able to read facial expressions so I wanted to create an app to help them with that," Ma explains.
The game has 3 multiple choice options that match color to facial expressions and emotions to improve recognition and uses dialogue between characters to teach communication skills.
"It was really cool to think he was my inspiration, that I created something that will not only help him but other children with autism in the United State or worldwide eventually," she said with a smile.
Grace Rhodes is full of ideas as a rising 3rd-grade student from Powell. But her recent invention, the Straw-Cycler, earned her 3rd place in her grade category for how it bundles used straws to make recycling easy.
"Straws are not usually recycled because they can damage the conveyer belt on the recycling equipment," she says.
"When they are not recycled, because they are so light, they can blow out of trash piles and end up in the environment and oceans. Straws can kill animals," she said.
The straw cycler works simply like this: you put the used straws into the device. Once full, wrap reusable rubber bands around the straws to create a bundle.
Then recycle the straws as a bundle so they no longer get stuck in the crevices of the machines.
Katie Johnson knew she had to do something when she saw homeless people on the side of the road living in tents.
"And I thought, well this isn't right, they need a home too," said Johnson, who is entering the 4th grade in Bexley. She invented Hopeless 2 Happiness (H2H), which earned her the Industry Award for Government and Financial.
"It's an app that will help homeless people get to shelters," she explains.
"Much like the 'walk' buttons you'll find at crosswalks," Johnson says her app allows a button to be pushed at those intersections that will then send a signal to public transportation alerting bus drivers of a homeless person in need of a ride to a shelter.
Her next step is to begin learning the coding process to make her app become a reality.
How many times have you lost your glasses? Or simply misplaced them?
"Me and my dad have a lot in common and we both lose our glasses all the time," joked Samrithy Balaji who attends Olentangy Local Schools. "So I really wanted to do something to solve that."
Her Spec X Finder landed the rising 4th grader 2nd place in her grade category and the Invention Process Award for Best Display Board Award. The device helps people find their glasses with the help of a small remote.
"I wanted a device that if you press a button, I can make either a light, a vibration, or a buzz sound so you can find your glasses," she explains. The remote device can be easily attached to a key chain so you don't lose that either.
She hopes to expand her invention to other things most people lose – like their house keys and wallets.