COLUMBUS, Ohio — CATCO's season is drawing to a close as the theatre group takes the stage this week for their production of "The Wolves."
The play follows a high school girls' soccer team as they work their way through not only their season, but the challenges of life — both big and small.
"It really just gives you a picture of what being a teenage girl is all about," explained Emma Rose Johnson, who plays midfielder #11 in the play.
Dr. Aviva Neff, the director of "The Wolves," said that the play hit her like a tidal wave when she first read the script for the play.
"I thought it was such a compelling tapestry of what it's like to be a teenager in America, specifically a teenage girl in America," said Neff. "This show both demonstrates the triviality of being a teenager, but also the deep seriousness of what it's like being a teenager."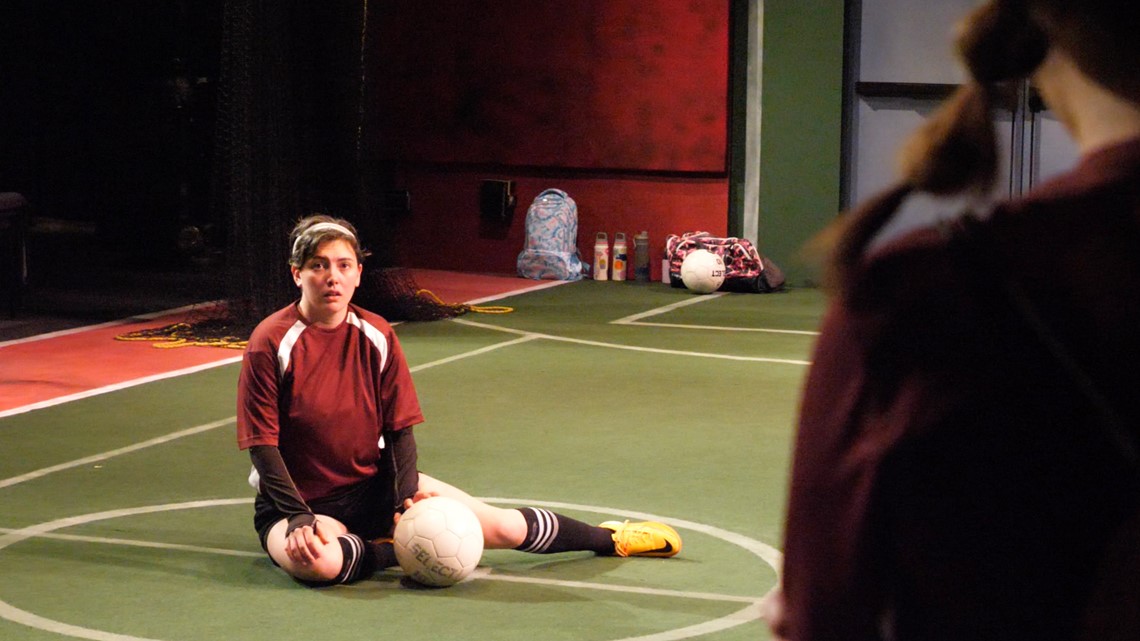 The play, written by Sarah DeLappe, had its off-Broadway debut in 2016.
"I really think about how big things feel when you're that age because you are running into a lot of first, good firsts and bad firsts," said Ollie Worden, who plays #25, the captain of the team. "I remember when I was in high school, I was dealing with death in my family for the first time; I was dealing with crushes for the first time. You're really getting the spectrum of all of the highs and lows of these really major firsts."
One "first" that many in the cast had to deal with during the rehearsal process was learning how to actually play soccer.
"I do believe I tried playing once when I was six or seven," said Worden.
Similarly, Johnson remembers playing for one day before retreating from the field and eventually finding her love of theatre.
To convincingly embody soccer players, all nine members of "The Wolves" went through a bootcamp of sorts with some local talent.
"Theatre is very open to bringing in contractors and experts in whatever we're studying," explained Neff. "So sometimes you'll have movement coaches who have an expertise in tap dance or contemporary dance; in this case, we have movement coaches who are experts in playing soccer."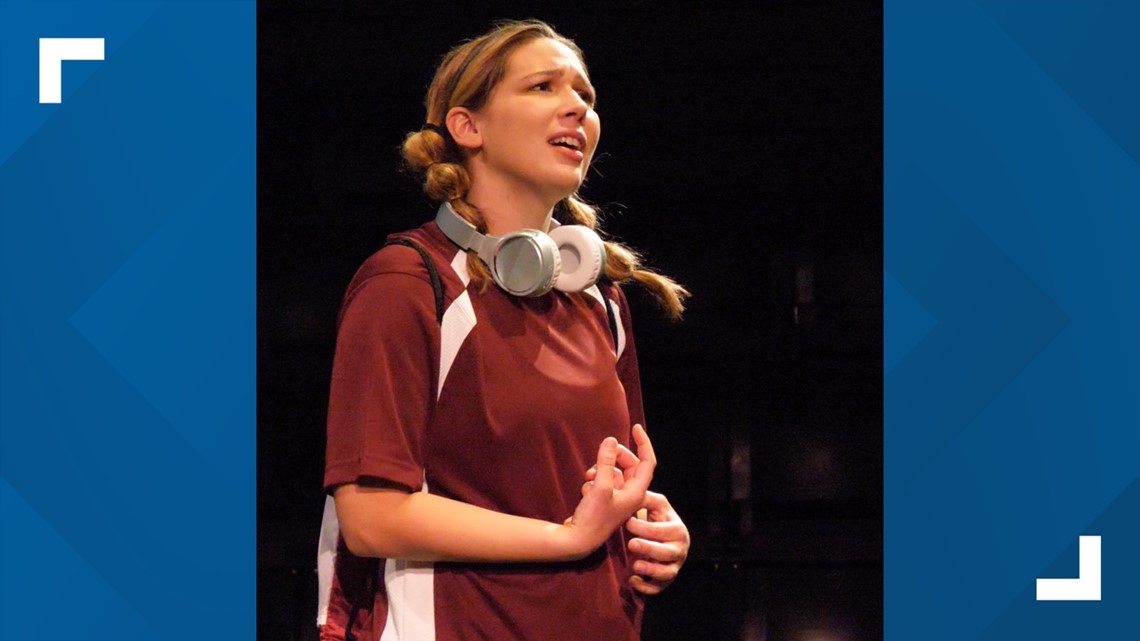 Neff said that the production was fortunate to get to work with Tatum Adamson and Coley Sidloski, two members of The Ohio State University women's soccer team, who came into the play's rehearsals and taught the actors how to stand and move and play soccer confidently and convincingly.
"Tatum and Coley with OSU were absolutely phenomenal," said Worden. "It was weird for me because I am trained with a lot of fight choreography - I've done swords and daggers - but feet are a whole other animal and it was just really being able to watch them and how comfortable they were with the ball, just the distribution of their weight, studying their movement and trying our best to incorporate it was really, really cool. And they could not have been more gracious; we were very thankful for them."
Even with all of the hard work that the actors put in to embody the soccer-playing cast, the director knows that the real heart of the production lies with the embodiment of the relationships between the young characters.
"I think this is a play about compassion and I think this is a play about self-compassion maybe for our own inner child," said Neff. "Whether or not you identify or have ever identified as a teenage girl, someone in this show is going to say something that just pulls at that feeling in your gut."
"Personally, I would love the male-presenting people in my life to come and see it," said Johnson, "because I think it is so easy for us to stereotype women, especially young women."
CATCO's production of "The Wolves" runs May 4 through May 21 at the Riffe Center in downtown Columbus. Showtimes and ticket information can be found here.