GRANVILLE, Ohio — Across the country more employers are requiring workers to return to the office after many have enjoyed the flexibility of working remotely.
Long before this was a new concept for many people, a central Ohio mom and military spouse started a business to support others alike.
10TV recently visited her home office in Granville — the home of R. Riveter.
"It's really about meeting the needs of our modern-day woman," said Lisa Bradley.
Bradley is a military spouse and said she moved every two to three years. After 13 moves, they landed in Granville.
Knowing there were others like her, she decided to take matters into her own hands, when it came to holding on to a steady career.
"Eleven years ago, my co-founder and I said, 'if we're going to have something for ourselves, we're going to have to create it.' So, we started in her attic back in 2011 with really a big idea of being able to provide income to military spouses."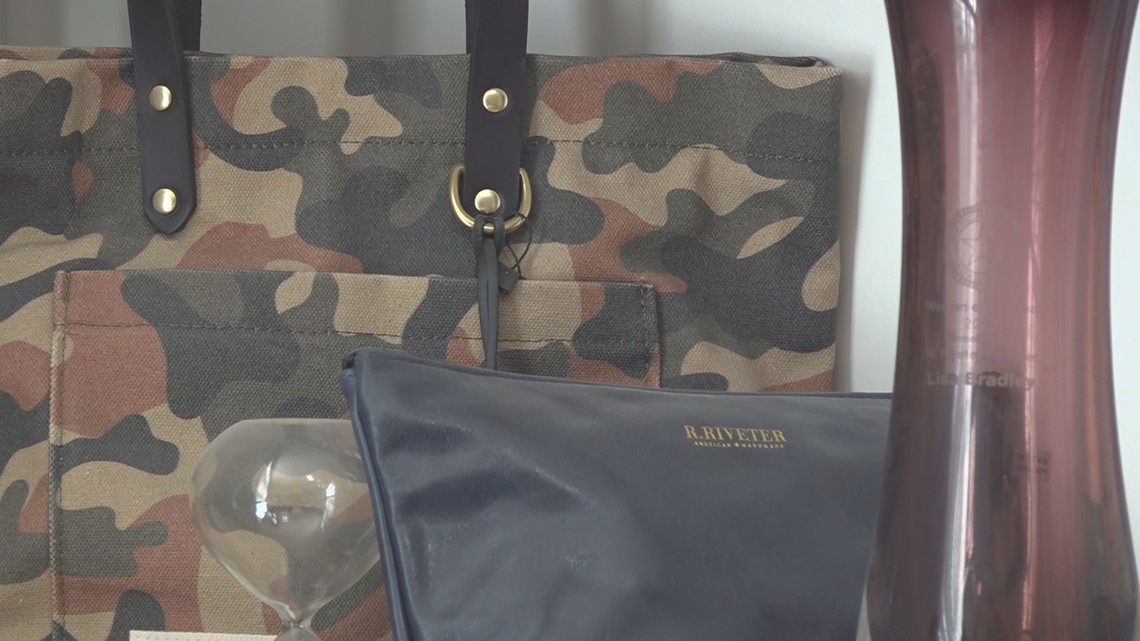 Bradley explained how the work-from-home opportunity works for military spouses.
"We have materials that are sent to us we cut them and put them into kits and we send them out to military spouses across the country. They are able to sew like the liner of the handbag, and really anything that's on our bags that can be done on a home sewing machine, they do from home."
Not only does it provide stability, but it also provides flexibility.
"And that's what the whole idea is about... being able to have a family, be there for them and have the flexibility to do what you need to as a parent that needs to drop everything," Bradley said. "And we wanted to be able to take that concept and be able to apply it to a wider group of a woman across the country."