Buckeye fans love anything scarlet and gray. It turns out they also love anything chocolate with peanut butter.
The Anthony-Thomas Candy Company says normally this time of year, they are done making the chocolate and peanut butter candy.
But with the success of the Ohio State football team and the potential to make the National Championship, Buckeye fans are buying as many boxes of these sweets as they can find.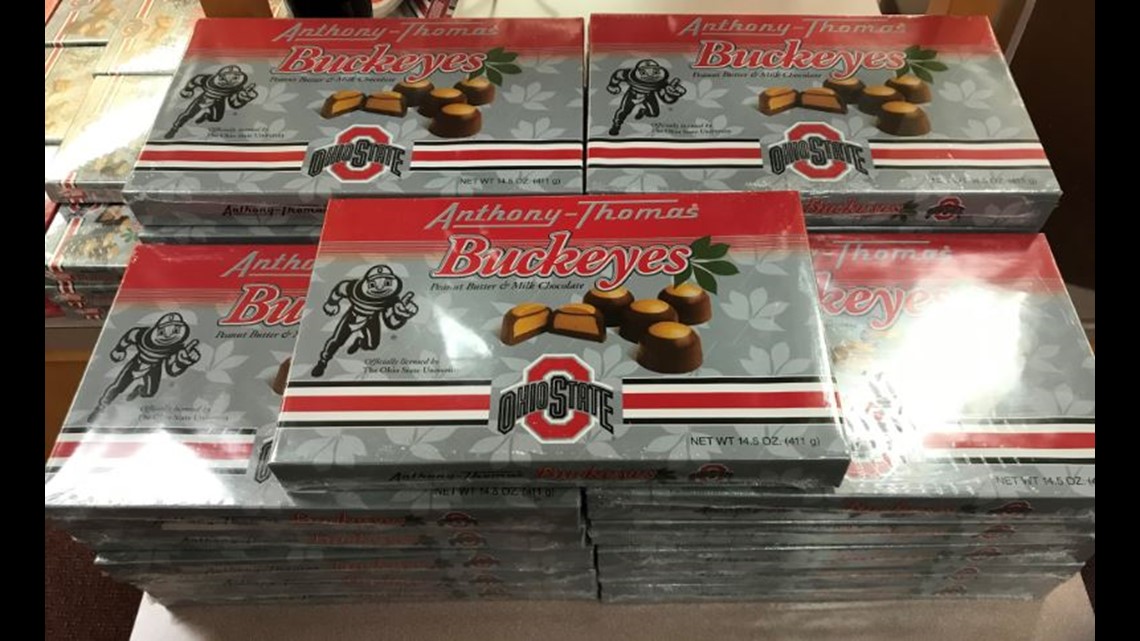 "It became apparent about a week ago that we were not going to have enough to get through this season. We we geared up and got everything together to make more buckeyes, and we've even cleared some more days, so in the future, as we approach our national championship, we can produce more buckeyes," says Candi Trifelos, vice president of Anthony-Thomas Candy.
The company makes about 2.5 million buckeyes a year, but this year, they'll make a lot more. They estimate about 20% more.
In one day, the company will use about 4,000 pounds of double roasted peanut butter and produce about 16,000 pounds of buckeyes.
Plastic molds are filled with the company's signature chocolate mix and peanut butter then they are cooled and either place in a box or individually wrapped.
The machines can produce 400 buckeyes in a minute.