MARION COUNTY, OHIO, Ohio — Two children, ages 2 and 4, are dead after a vehicle crashed and rolled into a pond in Marion County Monday night, according to the Ohio State Highway Patrol. The mother and her two other children, ages 7 and 9, were critically injured as a result of the crash.
OHSP says the 30-year-old woman was driving with her four children south on Whetstone River Road in Claridon Township and went through the intersection of Roberts Road without stopping.
She continued off the left side of the road where her vehicle struck a small tree and an embankment. The vehicle then went airborne and rolled into the pond.
Dispatchers with the Marion County Sheriff's Office received a 911 call just before 9:10 p.m. but were not able to make out what was being said. The line went dead after two minutes.
The call was tracked to the area of Whetstone River and Roberts roads. Two more 911 calls came into dispatch, which were determined to have come from inside the vehicle that was submerged in water.
Once first responders were on the scene, a firefighter used a paddleboard to get to the vehicle and smashed one of the windows with a baseball bat. Deputies assisted him with removing three people from the vehicle.
A chain was used to pull the vehicle out of the water where two others were still inside.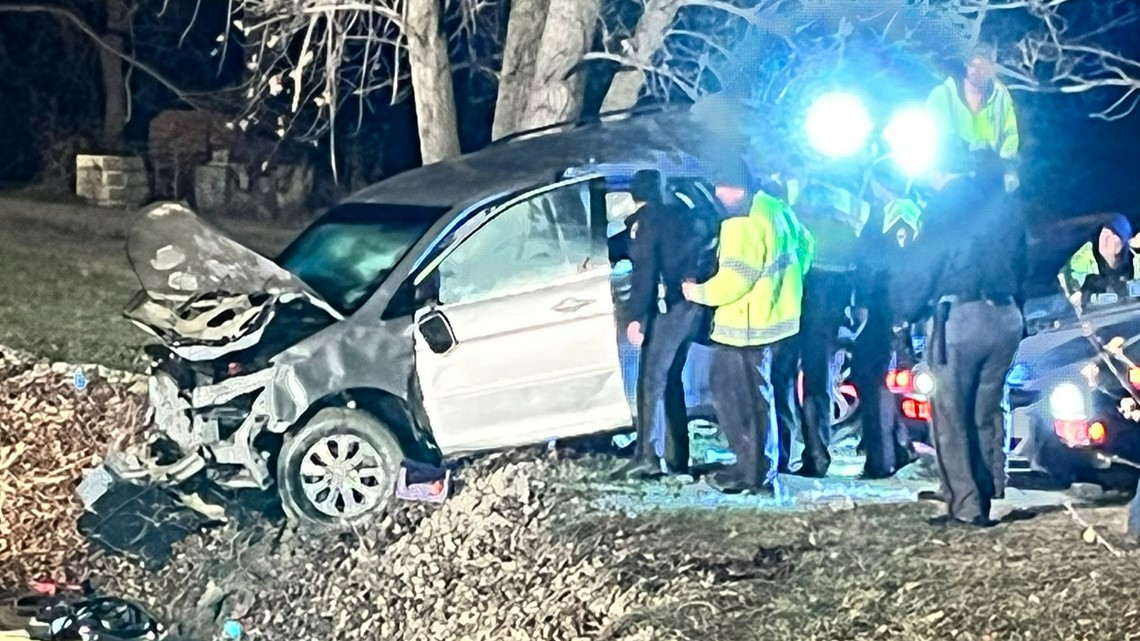 The mother and four of the five children were taken to Marion General Hospital where the 2-year-old boy was pronounced dead. The 4-year-old girl was taken to Nationwide Children's Hospital where she was pronounced dead.
The mother and the other children are listed in critical condition.
OSHP says the mother and children were wearing seatbelts and two of the children were in booster seats.
Marion County Sheriff Matt Bayles commended dispatchers and other first responders on the timeliness of their response.
"This is an unthinkable tragedy that happened last night," he said. "it is every first responder's nightmare scenario when they pull up on a scene such as this one."
OSHP is investigating the crash.