The years-long bromance between former President Barack Obama and Vice President Joe Biden generated enough funny memes to last a lifetime.
Now the former VP has selected his favorite meme of all.
It's a picture of him hugging Obama, with a caption suggesting that Biden had hoped the former president would leave Michelle for him.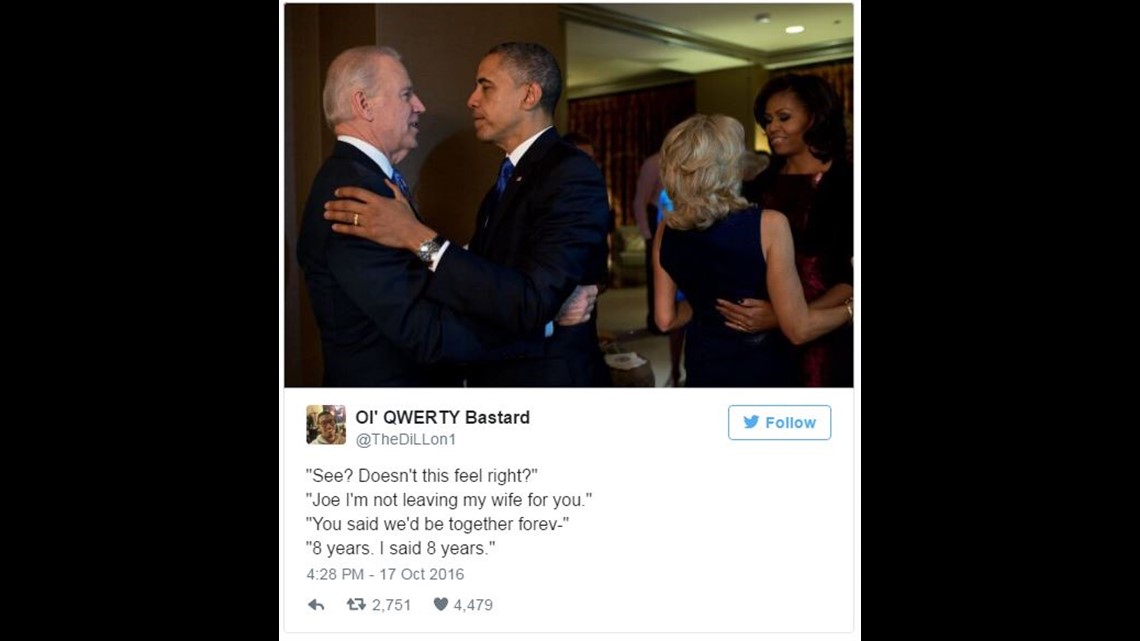 Ashley Biden took credit for introducing her dad to the memes in an interview with Moneyish.
She says when he first learned about the memes, he "sat there for an hour and laughed."