COLUMBUS, Ohio — The sales pitch behind the latest weapons detection systems is that they can help detect weapons without the wait times and bottlenecks of traditional metal detectors.
But 10 Investigates has found the weapons detection systems also come with limitations that may mean certain weapons go undetected.
A field study conducted in 2021 at Lower.com Field found that Evolv Technology's Express weapons detection system missed 42% of the knives that were tested. While the system was able to successfully detect most handguns, it missed a micro compact handgun on two walkthroughs.
Certain metal pipes also had mixed results, all according to a 52-page field test report reviewed by 10 Investigates.
The test was conducted by the National Center for Spectator Sports Safety and Security – or NCS4 - which is based at the University of Southern Mississippi.
Last year, NCS4 published a 25-page report that gave the Evolv's Express system a score of 2.84 out of 3. But that report did not provide specifics about the weapons detectors' limitations. But a larger 52-page report did.
That report was never published until last fall when the BBC and the security and technology outlet IPVM obtained a copy. The 52-page report noted that Evolv's weapons detection system failed to detect certain weapons.
Evaluators at Lower.com Field recommended "full transparency to potential customers."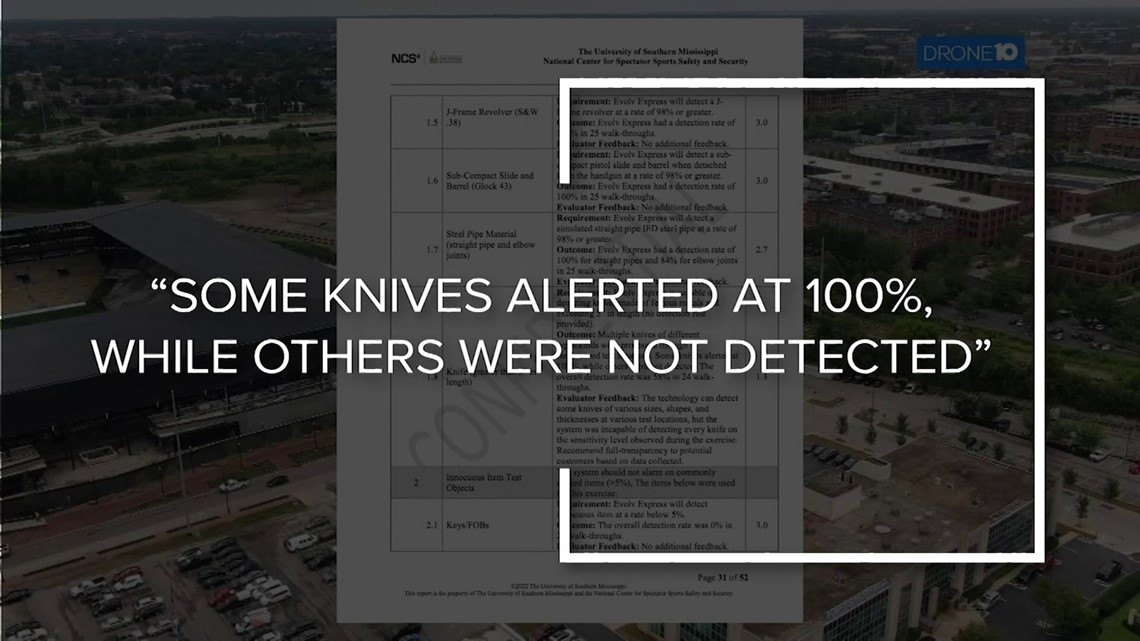 IPVM's director of research, Conor Healy, told 10 Investigates they obtained the report through an open records request.
But when 10 Investigates submitted an open records request for the same 52-page report from the University of Southern Mississippi, a university representative denied the request – stating that it was released to IPVM by mistake.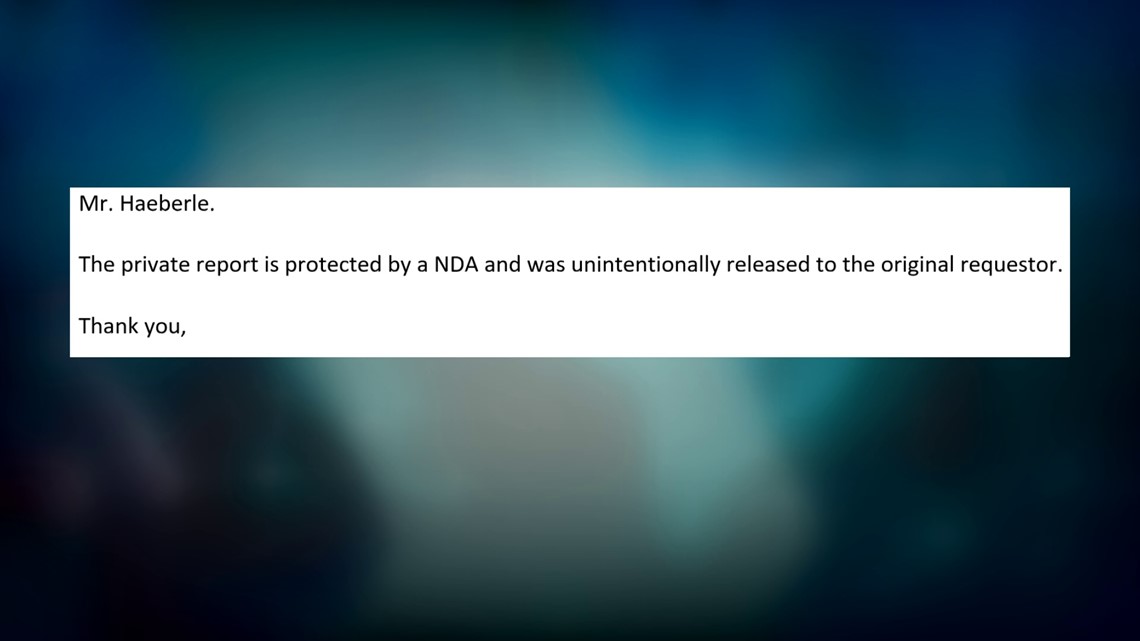 When 10 Investigates sent a copy to Evolv Technology, a spokeswoman said they do not dispute the report's contents.
"At a basic level [the public] just need to know that these shortcomings exist," said Healy. He later added: "The testing done by NCS4 in Mississippi very clear showed these problems exist."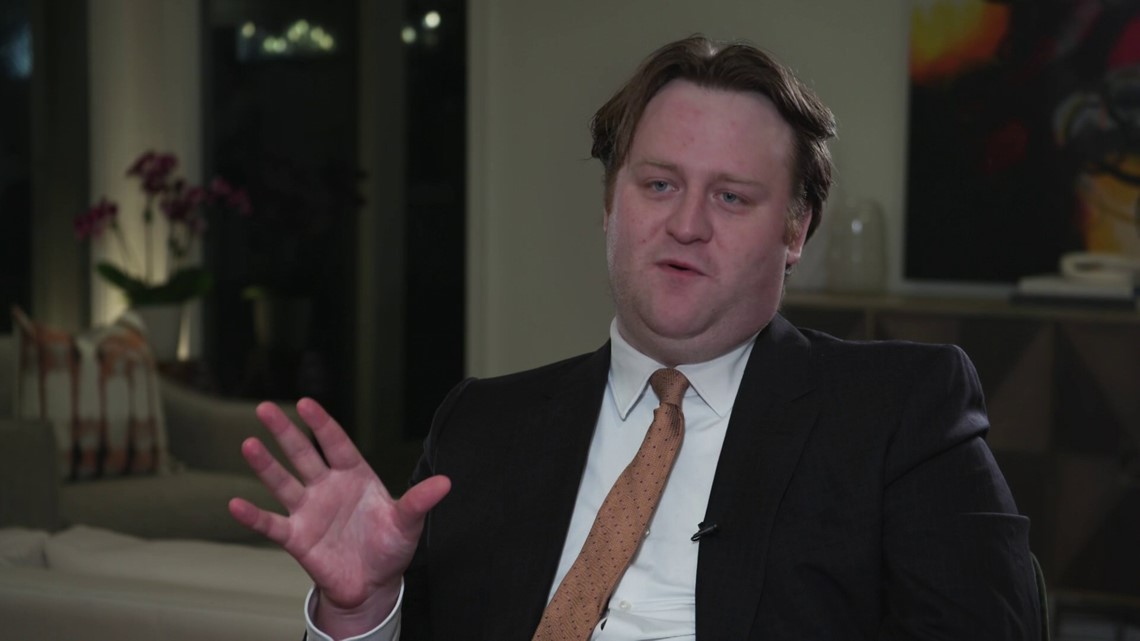 School district cancels Evolv after fight
A fight and knife attack last fall at a Utica, New York high school prompted district officials to stop using the Evolv system after they said it failed to detect the knife used in the attack.
"Through an investigation it was determined the Evolv system does not detect metal objects and was not designed to detect knives. (It was) designed only to pick up weapons of mass casualties," the district's superintendent said during a November school board meeting.
In an interview with 10 Investigates, Evolv Technology executives defended their product, saying they continue to improve it, that they've added dozens of new clients – including NFL teams and large school districts like Atlanta – and that it's weapons detection systems are meant to be part of a layered approach to security.
"So the Evolv systems detected over 100,000 concealed weapons last year and prevented them from entering prohibited spaces," said Evolv co-founder Anil Chitkara.
When asked if he was aware from clients how many weapons may have been missed, he said: "I don't know."
Chitkara and Evolv executive Jill Lemond told me their scanners help provide security without the bottlenecks of using traditional metal detectors.
But within the past year, the company has stopped using the phrase "weapons free zones" and has started using the phrase "safe zones" or "safer zones." In an email to 10 Investigates, an Evolv spokeswoman said that "working to create safer zones better reflects our mission and partnership with customers in navigating an ever-changing threat landscape."
"So, we work with our customers to fully inform them of what the system's capabilities are, and some of the limitations of the system and then they are informed and can use it in the context of their overall security plan," Chitkara said in responding to 10 Investigates' questions.
Chief Investigative Reporter Bennett Haeberle asked: "So you do tell them what the limits are?"
Chitkara: "We have a very detailed and clear discussion with our customers."
Evolv administrators told 10 Investigates they don't share the information contained in the NCS4 report publicly.
"We don't post them on our websites so that anybody who wants to do harm in a school actually gets to see exactly how to do just that. So, it's not it's not about transparency. It's really about being transparent with the right people, and we absolutely have those difficult conversations and discuss each individual facility and their risks," said Lemond.
10 Investigates asked Lemond about whether there should be more transparency given that school systems shell out hundreds of thousands of public dollars to invest her company's technology and that parents might want to know about these limitations?
Lemond said: "Our buyers are made acutely aware of capabilities and limitations at every pass."
Both Evolv and their direct competitor CEIA – which offers a similar weapons detection system used at Ohio Stadium – say the technology can be curtailed for certain needs.
Adjusting the sensitivity of sensor can causes more items like keys and cell phones to be flagged and altering the scanners settings might mean some items are missed, according to CEIA's National Sales Manager Tom McDermott.
"And some people say we don't want any knife. OK, that's fine. We could set it for that. But now we're going to slow people down. But we always have that discussion," McDermott said.
Ken Trump, a school safety expert whose testified before Congress, told 10 Investigates that districts need to do their research before committing to purchases.
"If you are going to have good security, there is going to be some level of inconvenience," Trump said. "What we end up with oftentimes is security theater. The perception that we're doing more – the reality is unintended consequences – unknown unknowns – and different variables come into play that can create new problems, create a false sense of security, a perception that may meet an emotional security blanket need but doesn't necessarily make people safer."
Haslam Sports Group, the owners of the Columbus Crew and the Cleveland Browns, told 10 Investigates:
"Our fans' safety and security is of paramount importance. We are confident in our layered security approach which includes industry-standard best practices, a highly trained staff and incorporates state-of-the-art Evolv technology used in stadiums and venues worldwide to create the safest possible environment for our guests and staff."
An Ohio State spokesman said in an emailed statement that the university had confidence in CEIA, which it uses at Ohio Stadium.
Here in central Ohio, Groveport Madison is considering using these weapons detections devices. The district is planning to send out surveys to parents and has planned an additional meeting for February 22 to learn more about weapons detection systems.