The most recent settlement involves patient Donald McClung, whose family settled with Mount Carmel for $4.65 million, court records show.
Franklin County Probate Court records that the family of patient Donald McClung will receive $2.7 million; attorneys will receive $1.86 million.
On Monday, 10 Investigates was first to report that the hospital had also settled a wrongful death lawsuit involving patient Rebecca Walls, 75, for $4.65 million.
The two settlements mark the largest single payouts to survivors of patients from the overdose scandal that has rocked the hospital and led to murder charges against Husel, a former Mount Carmel critical care intensivist.
To date, the hospital has identified 35 near-death patients who received too much pain medication while under the care of Husel.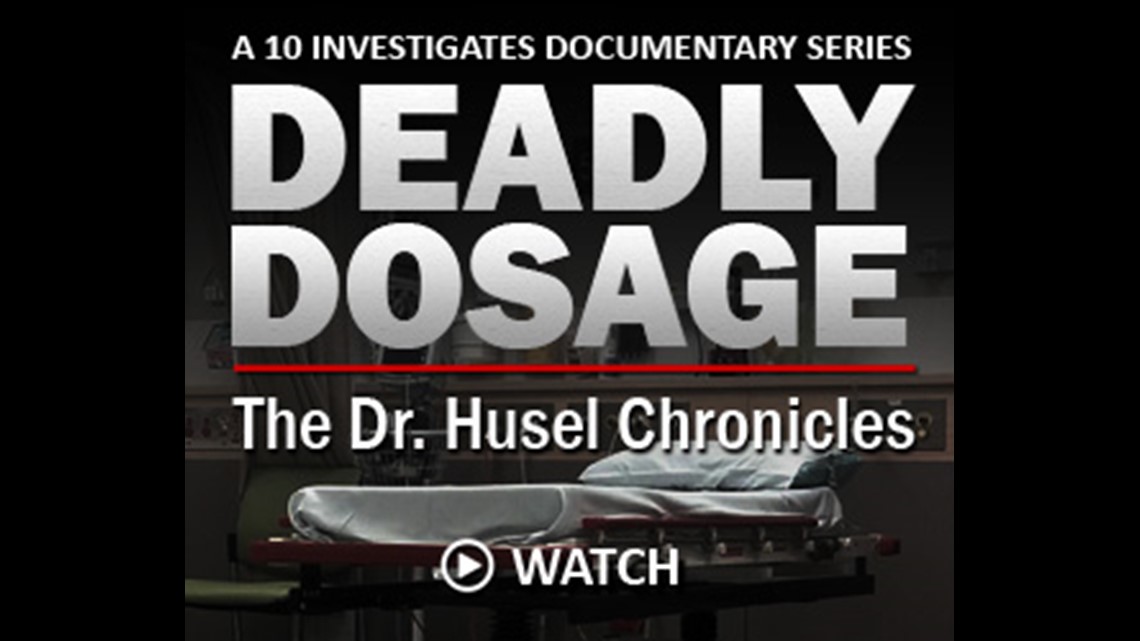 Since 10 Investigates broke the news in mid-January, Mount Carmel has paid out more than $13.1 million to the former patients of Dr. William Husel.
Husel was fired from the hospital in December following an internal investigation his patient care. Husel faces 25 murder charges related to the deaths of his patients. He's accused of giving them fatal doses of fentanyl while they were in the intensive care unit at Mount Carmel West and Mount Carmel St. Ann's hospitals between 2015 and 2018.
He has pleaded not guilty. His criminal defense attorney has said that he was providing "comfort care" to near-death patients and that he did not intend to accelerate or hasten the deaths of these patients. Prosecutors and civil attorneys representing the family have argued otherwise.
All told, the hospital has identified 35 patients who they believe received either excessive or potentially fatal doses of pain medication while under Husel's care.
McClung's case is not included in the 25 murder counts. Hospital records show that he received 10 milligrams of Dilaudid through his IV and did not receive fentanyl. Walls' case is among the murder charges.
Prosecutors have focused their case solely on those patients who received 500 micrograms of fentanyl or more.