COLUMBUS (WBNS) – A Franklin County Magistrate has denied a request by attorneys for Dr. William Husel and Mount Carmel Health System to put several wrongful death lawsuits on hold while Husel's criminal case is still pending.
Husel faces 25 murder charges, accused of ordering excessive doses of fentanyl for near-death patients under his care. All told, Mount Carmel Health System identified 35 patients who received what the hospital called "excessive" or "potentially lethal doses" of fentanyl.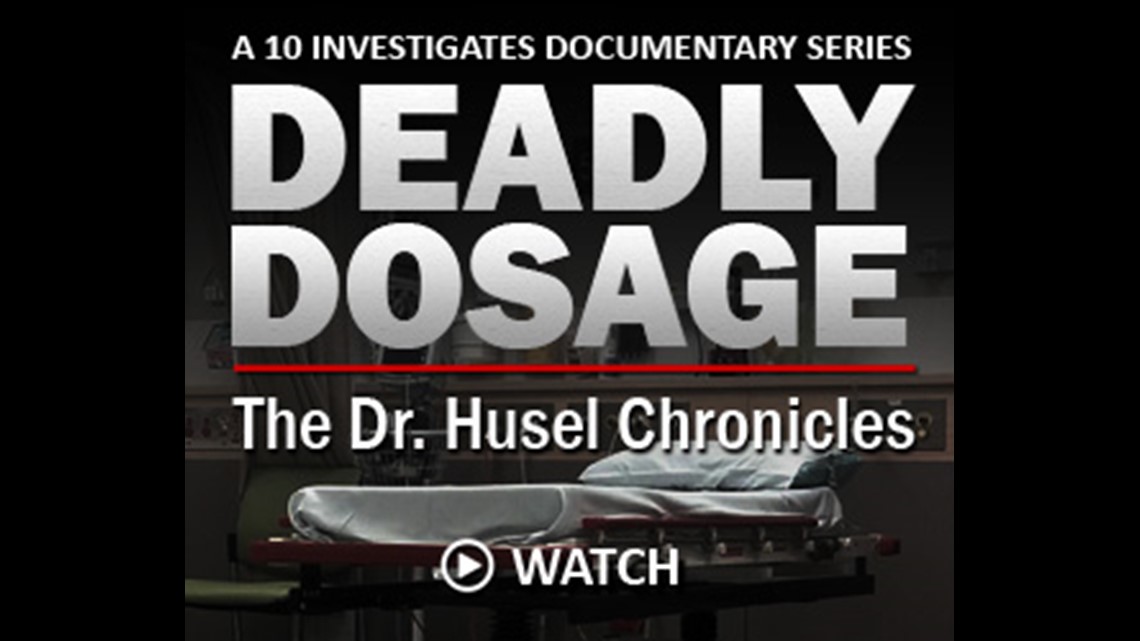 Since 10 Investigates first broke the news of the patient overdose scandal in mid-January, 30 wrongful death lawsuits have been filed against Husel and Mount Carmel. Several of these lawsuits have been settled with the hospital paying out about $4 million in settlements, according to probate records reviewed by 10 Investigates.
In their push to put the civil cases on hold, Greg Foliano, the civil attorney for Husel, argued that allowing both the criminal case and civil cases to proceed simultaneous would force him to reveal defense strategies for Husel – thus compromising his ability to get a fair trial. The hospital's attorney, Jack Burtch, also agreed that a "pause" in the civil cases would be appropriate.
But Magistrate Ed Skeens in his ruling Thursday said:
"Both the length and breadth of the stay requested here are problematic.
The length of the delay requested here is indefinite. In the criminal proceedings, a trial could take months, potentially followed by appeals. Administrative proceedings typically involve investigations, followed by hearings before the licensing boards, potentially followed by appeals to this Court and higher courts. Although defense counsel assert that they are only seeking a "brief pause" in discovery, they have not explained how any stay would likely be brief.
Counsel assert that the Court has control over the length of any stay and could periodically revisit the issue, but they have not identified any change of circumstances in the near term that would likely provide a basis to remove a stay once granted."
"The stay requested here is also very broad. Defendants have sought to stay all discovery against all parties. Mount Carmel is a defendant in all the cases, and individual nurses and pharmacists are parties in some of the cases. The requested stay would preclude discovery not only against Dr. Husel, but against Mount Carmel, as well as other parties and witnesses who are not the subject of any criminal investigation or charges…
"There can be no question that significant discovery can be completed without the testimony of Dr. Husel."
Instead, Skeens ruled that protective order should be put in place to protect Husel – meaning he can't be deposed or questioned.
Skeens said that protective order "balances the competing interests by protecting his Fifth Amendment rights but allowing the completion of other discovery without delay."
10 Investigates has reached out to Mount Carmel for comment. A spokeswoman released this statement:
"We just received the decision and are in the process of reviewing it"
Foliano has repeatedly declined comment in the past. An email message was left for him.