COLUMBUS (WBNS) – In a handwritten letter sent to 10 Investigates, Anthony Pardon says he "didn't kill anyone."
Pardon, a convicted rapist, is referring to Rachael Anderson, the Columbus woman who he's charged with kidnapping, raping and fatally stabbing in January of 2018.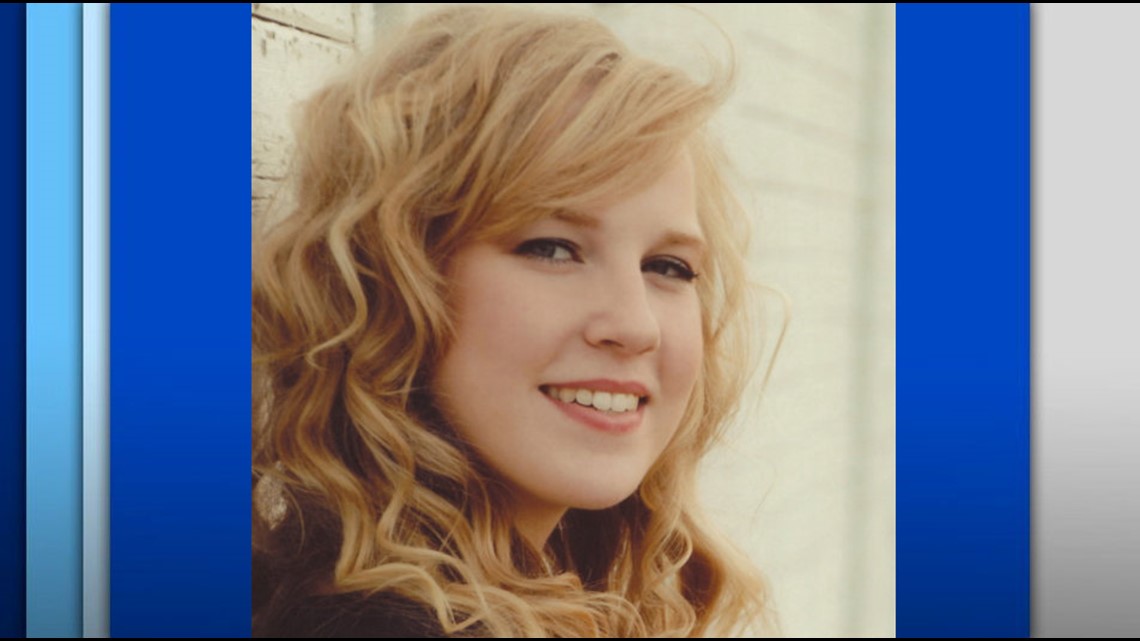 In the letter, Pardon writes: "The reason I'm writing to you is simple. To tell the truth."
It goes on to state: "…I do want you and everyone else to know that I didn't kill anyone. I feel deeply for the (Anderson) family but I did not kill their loved (sic) one. And I can and will prove it…"
Pardon disputed a prosecution claim that the rape, kidnapping and murder was a crime of opportunity.
Authorities have said that the two did not know each other.
Pardon wrote: "Sir that is a lie. I did know her, I've been to, and inside her apartment. We got high together."
While an autopsy report showed that Anderson had THC in her system, Franklin County Prosecutor Ron O'Brien said that Pardon would have had access to that information through discovery in this case and that there "was no evidence" that Anderson and Pardon knew each other.
Pardon also claimed in the letter that prosecutors offered for him to take a lie-detector test, which he claims he agreed to do with the caveat that if he passed the test, the charges would be dropped. Prosecutors would not agree to that.
O'Brien said there would be no need for a lie detector test because Pardon's DNA was found on Anderson and forensic data from his cellphone places him within 28 feet of the crime scene around the time prosecutors allege the murder occurred.
Anderson's attorney Larry Thomas confirmed Tuesday that Pardon sent the letter to 10 Investigates but said he was not aware it was being sent until after it was mailed.
Thomas said there were discussions in the infancy of the case regarding Pardon taking a lie detector test but that prosecutors raised concerns that Pardon's extensive time behind bars might enable him to be able to pass the test.
Thomas said he could not recall who first brought forth the idea of taking a polygraph exam but added that Pardon has not taken one for this case.
Pardon also stated in his letter to 10 Investigates "this case is only because of my past (sic)."
Pardon has an extensive criminal history – including being convicted as a juvenile for the rape of a 9-month old boy, court records show. And in 1982, Pardon was convicted of attempted murder and rape involving the mother of a high school classmate.
He would spend nearly 25 years in an Ohio prison for that case. When he got out and moved to Georgia, Pardon was later convicted of forgery and failing to register as a sex offender. He spent another nine years in a Georgia prison before returning to Ohio in the spring of 2017 – where he was under probation here in Ohio as part of the interstate compact – a relocation agreement between states that involves the transfer of former inmates to various states.
Despite a judge's order from Georgia that Pardon wear an ankle monitor and pay for all expenses, the state of Ohio's Adult Parole Authority chose not to place Pardon on ankle monitor because of the length of monitoring and "the expense issue."
Anderson, an aspiring funeral home director, was found dead in her Columbus apartment in late January of 2018.
At the time of Pardon's arrest, police said that Anderson had been "tortured." Her cause of death was listed on the autopsy report as stab wounds to the head and neck but there were also notations about ligature strangulation.
Pardon has pleaded not guilty to the crime, but his
capital murder trial is set to begin at the end of next month and jury summonses were expected to be sent out this week.
10 Investigates informed Prosecutor Ron O'Brien about the letter, who said he thought it was a tactic to delay the trial. He called it "a desperate act."
Marked on the white envelope are the words "inmate correspondence." And the handwriting on the letter appears to match a handwritten motion that Pardon filed with the court earlier this year when he attempted to get rid of one of his attorneys Isabella Dixon.
That matter appeared to be settled when Judge Stephen McIntosh asked Pardon about it during his December 2 court appearance.
Shortly after his arrest, Columbus Division of Police held a news conference to announce that they were confident they had the right person because of DNA evidence. Prosecutors also plan to use cell phone location data to place Pardon near the crime scene. O'Brien said there is also surveillance footage that show Pardon and his sister at a convenience store using Anderson's credit card after her murder.
Pardon concludes his letter by asking to meet face to face and saying: "Sir if you ask me did you kill Rachael (sic). Was you there when it happened (sic). Did you have anything to do with the killing. Did you set it up in anyway the answer would be N.O."