This week, 10TV shared the findings of our investigation into the death of Ohio State University student Reagan Tokes. Brian Golsby, the man accused of her murder, has a lengthy criminal history and has been in and out of the system since he was 14.
10 Investigates also uncovered a parole and re-entry system riddled with systemic problems resulting in one sad fact: if Brian Golsby is convicted of the murder - Reagan Tokes did not have to die.
Who Was Responsible for Supervision?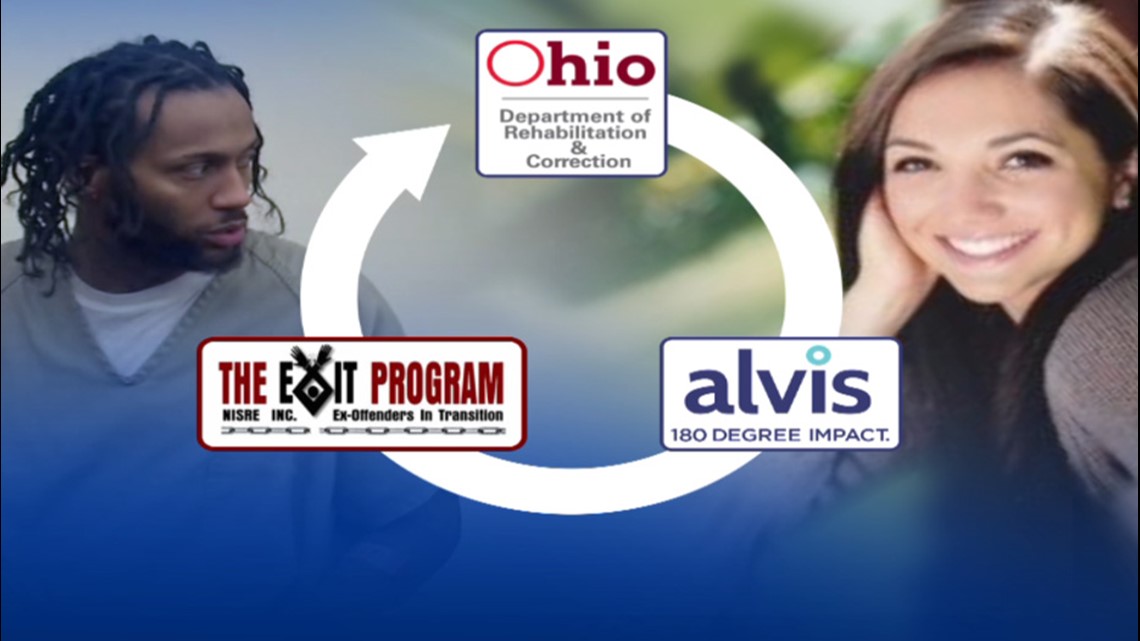 ODRC/the parole board sits at the top of the custody chain.
Alvis – a re-entry program partially funded by the state – said they were requested to put a monitor on Golsby, but not to monitor his whereabouts. That fell on The EXIT Program.
The EXIT Program – which housed Golsby – said they weren't required to monitor him outside the facility, only when he would check in and check out.
It's the ODRC policies that both Alvis and The EXIT Program say they are following to the letter.
On February 13, 2017: After staring at his daughter's accused killer minutes earlier in court, Toby Tokes said, "I loved my daughter dearly, we miss her to death and justice will be served."

In a statement released later, the Tokes family said:
"We will find a way to make a difference in this world for Reagan and all other victims of terrible crimes such as this. The system is flawed and changes need and will happen as a result of this senseless tragedy. We will work our entire lives if necessary to make this happen."
Department of Corrections records show that Reagan Tokes' accused killer -- Brian Golsby -- was not only a problem in prison but also a problem after his release. Besides a history of violence behind bars, he was a Tier 3 sex offender.
"These folks are coming home. They can't be held any longer in prison, past the date of their sentence. I think some changes have to be made about how we look at sentencing offenders like Brian Golsby so that maybe the department can have a little more leverage when someone's not behaving appropriately. Because there's probably no better prediction of crime than how they're behaving in prison," Phil Nunes, the COO of Alvis, said.

And Golsby behaved badly. He was written up 52 times during his near 6-year prison term. He ended up on the street after his release last November.

Alvis rejected Golsby from their program because of his violent sex offender history. The Adult Parole Authority eventually found a spot for him at The EXIT Program, a temporary housing center for homeless ex-offenders in east Columbus. There, the only requirement was to observe an overnight curfew and sign in and sign out when leaving the building.

"Our staff, along with the Alvis House, did everything we could to try to get some degree of supervision -- residential and electronic monitoring -- in that setting," Gary Mohr, the Director of the Ohio Department of Rehabilitation and Correction, said.

Mohr told 10 Investigates his team went above and beyond because when Golsby was being released with supervision, a GPS monitor was not initially required as a condition of supervision until ODRC stepped in.

"It did not have to happen. I was pleased that they worked as hard as they could to get some kind of supervision," Mohr explained.

But the Tokes family is far from pleased. The GPS tracker Golsby wore did not monitor him minute-by-minute in real time. His supervision amounted to brief meetings with his parole officer during any given month.
10 Investigates wanted to verify those meetings, but ODRC denied our request and Golsby's parole officer at that time is now serving in the military out of state. So, 10 Investigates found a former parole officer, who didn't work with Golsby but wanted to speak out as long as his identity was concealed. He told 10 Investigates that parole officer cases sometimes hovered in the hundreds, and meeting every offender every month just doesn't happen.

"When you have that high of a caseload, it's hard to leave the office. You're so inundated with paperwork you're no longer being proactive, you're just being reactive." The parole former parole officer went on to say, "And certainly in cases like this, reactive isn't good enough."

The Franklin County prosecutor's office said Brian Golsby robbed at least three people in the central city area during the time he was supposed to be on an overnight curfew. One of them occurred the day before the kidnapping, rape, and murder of Reagan Tokes, of which he is accused.

"I think it's a bigger picture. I think we need to look at those people being released from prison that have not demonstrated good behavior in prison that are also violent. I think it's a big issue that needs to be looked at," Mohr said.

Phil Nunes, of Alvis, sits on the Ohio Criminal Justice Recodification Committee. The group says the policies currently in place are broken.

"We're all trying work in a concerted effort to make more common sensible laws that can put the right people in those prison beds. And so that we take those people we're most afraid of and keep them out of our society," Nunes said.

The committee's recommendations are due out next month. The trial of Brian Golsby for the murder and rape of Reagan Tokes is set for next year.
During this investigation, ODRC has been less than helpful. They denied us records at almost every turn.
10 Investigates is committed is to covering this story until the laws that people tell us are broken get fixed.
Reagan Tokes did not have to die.
Following our three-part series, one state lawmaker is saying changes to the system needs to happen.
State Representative Kristin Boggs says these changes need to happen now to prevent someone like Brian Golsby being released.