COLUMBUS (WBNS) – An appellate court has dismissed an appeal from Dr. William Husel and Mount Carmel Health System, signaling a small victory for the families of patients who want to proceed with wrongful death lawsuits.
A total of 29 wrongful death lawsuits were filed against Husel and the hospital in wake of the patient overdose scandal.
To date, the hospital has paid out more than $13 million in settlements, according to a 10 Investigates' review of probate records.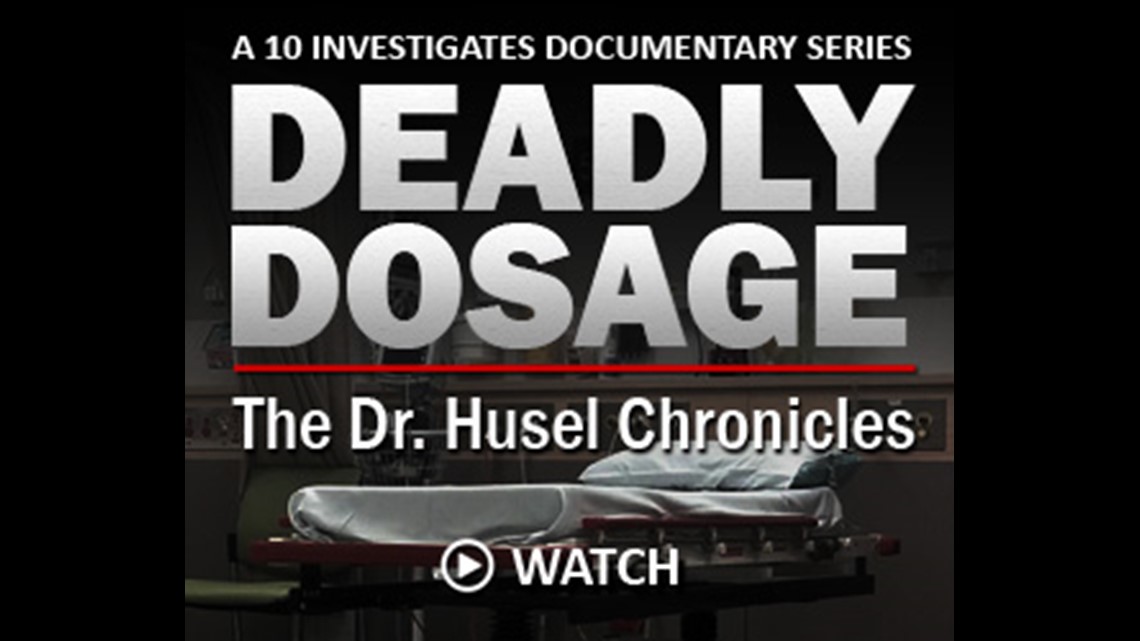 Husel, who is facing 25 murder charges, accused of ordering lethal doses of patients, had asked a lower court to issue a stay on the wrongful death lawsuits filed by patients families while his criminal case is still pending.
Attorneys for Husel argued his Fifth and Sixth Amendment rights might be violated if he's forced to testify during the civil lawsuits.
After a lower court judge refused to issue an indefinite stay on the lawsuits – Husel and Mount Carmel appealed.
But attorneys for the law firm of Leeseberg and Valentine representing Mount Carmel patient Marilyn Brigner argued the lower court's decision wasn't appealable under Ohio law.
On Thursday, the Franklin County Court of Appeals agreed, writing:
" The trial court's refusal to grant stay does not of itself violate Dr. Husel's Fifth Amendment privilege against self-incrimination.
The order generally directs that discovery will proceed in the case. It does not require him to produce evidence or testify to anything in violation of that right. The current order does not impact Dr. Husel's Fifth Amendment privilege against self-incrimination as it does not require him to do, produce, or testify to anything in violation of such rights."
The ruling goes on to state: "… We therefore conclude that an appeal will not lie in this matter under R.C. 2505.02(B)(4), because under Ohio law denial of a stay does not constitute a denial of a provisional remedy, and does not constitute a final appealable order."
Attorneys for Brigner said this could mean discovery could resume with the lawsuits and had argued that these appeals were a delay tactic on the part of attorneys representing the hospital and the Dr. Husel. Husel has pleaded not guilty to the criminal charges.
10 Investigates reached out to a spokeswoman for Mount Carmel Health and for an attorney representing Husel.
Mount Carmel responded with the following statement:
"We will continue to cooperate with all legal proceedings. Mount Carmel stands by its commitment to doing what is right and fair for the families affected by these events."