COLUMBUS (WBNS) – ​ A new wrongful death lawsuit has been filed against Mount Carmel Health System and Dr. William Husel alleging that a patient in 2017 received lethal dose of fentanyl in combination with other drugs versed and hydromorphone.
The latest lawsuit – the 30th filed against the former Mount Carmel physician and the hospital system - alleges that patient Danny Mollette initially came to Mount Carmel West in October of 2017 for a broken right toe.
During that visit, it was determined that he had both hypertension and diabetes. He was again admitted in November of 2017 with peripheral vascular disease and a gangrenous toe. He returned to Mount Carmel West on December 5, 2017 and was admitted to the ICU under the care of Dr. William Husel, according to the lawsuit.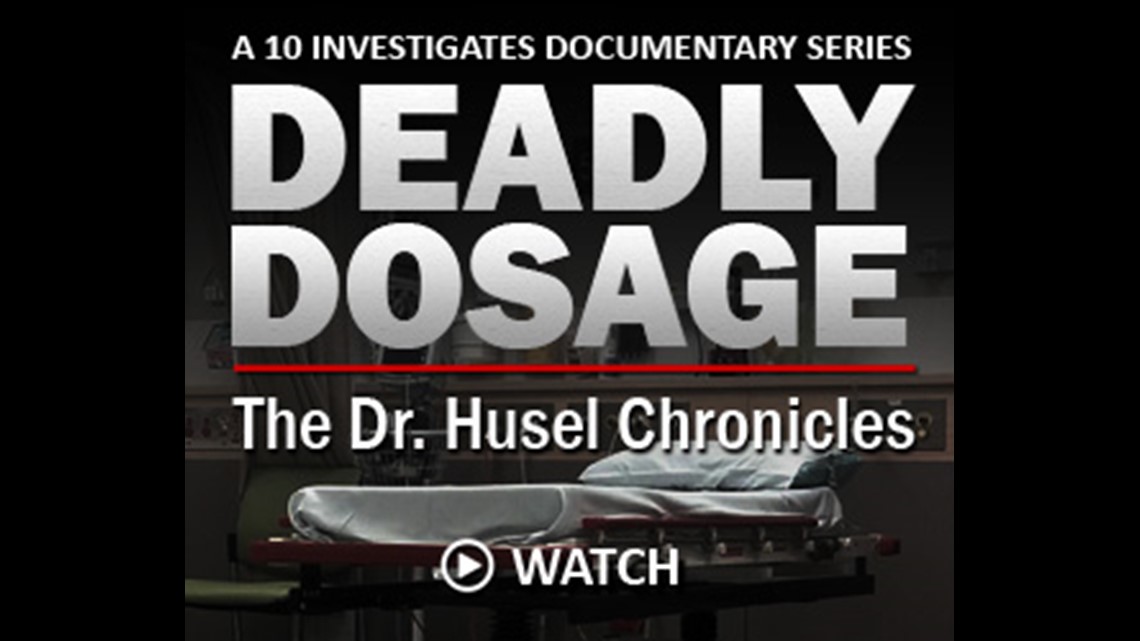 The lawsuit alleges that Dr. Husel ordered 1,000 micrograms of fentanyl to be administer by "IV push all at once over the period of three to five minutes." The lawsuit goes on to state:
"Fentanyl is a CNS (Central Nervous System) drug and a controlled substance. Mount Carmel uses an AMDS (Automated Medication Dispensing System) system to administer drugs but does not have adequate policies and procedures in place to verify that CNS drugs are correctly administered or to prevent excessive doses from being administered. Mount Carmel failed to prevent massive doses of CNS drugs such as Fentanyl from being accessed by nurses utilizing the AMDS system. A properly programed AMDS system would deny a request for an excessive dosage of Fentanyl, and the machine would not permit any trays to be opened. In situations where a proper dosage of perhaps 50 mcg is requested, a tray would open, but there should only be the dosage of Fentanyl requested in the tray. At Mount Carmel, however, an excessive dose of Fentanyl was permitted to be accessed and dispensed. The AMDS system at Mount Carmel gave the nurse access to as much Fentanyl as was stocked in the AMDS machine without appropriate intervention."
The lawsuit alleges that the dose given to Mollette was grossly inappropriate.
Mount Carmel fired Dr. William Husel in December after an internal investigation raised questions about his patient care. To date, 35 patients are believed to have been given excessive – or in some cases potentially lethal – doses of fentanyl or other pain medications. All 35 patients under Husel's care died between 2014 and 2018.
On Wednesday, reporters spoke to Attorney David Shroyer, along with Susan Mollette, Danny's widow, and their son, Brian.
Brian recalled a conversation he had with Dr. William Husel.
"He said my father's organs were shutting down and that he was brain damaged… and I should consider taking him off life support. We decided to take him off life support. In hindsight, we felt kind of rushed to make that decision…" Brian Mollette told reporters.
Earlier this month, Husel was indicted on 25 counts of murder – related to the 25 patients who received 500 mcg of fentanyl or more.
Mollette, according to prosecutors, was one of those patients.
Husel has pleaded not guilty.
"I don't think Dr. Husel had the right to play God with my father's life or any of the 25 victims that have been identified. Certainly when he was extubated we thought he had a chance to survive. We didn't think he was going to be overdosed with fentanyl," Brian Mollette said.
His criminal defense attorney, Richard Blake, has said that Husel did not intend to kill these patients.
The hospital has publicly apologized for the tragedy, enacted changes internal to restrict access to powerful narcotics and retrained its entire staff. Mount Carmel has also paid out more than $4 million in settlements related to these wrongful death lawsuits.
Mount Carmel released a statement saying it part that it had not yet been served with this latest lawsuit.