DUBLIN, Ohio – The City of Dublin is on a mission to improve lunch for employees who work at their local businesses.
10TV talked with Mollie Steiner, the city's recreation administrator for corporate and community wellness, who explained that they'd like to see more people abandon their 'sad desk lunch,' by packing bright, colorful and healthy lunches.
"We're really encouraging people to kind of spice up their workplace lunches," Steiner said.
They're doing that through the Eat the Rainbow Challenge.
"It's really a challenge to encourage people to eat a variety of fruits and vegetables and to try to eat something from each category of the colors of the rainbow," she said.
The key to the Eat the Rainbow Challenge isn't just adding color to lunches but adding a variety of colors and cutting out processed foods.
"Dark, leafy greens are so high in antioxidants, whereas you know, if you're picking citrus, that's really high in Vitamin C, so you really are getting different vitamins and different nutrients from each food," said Jill Guth, an integrative nutrition coach. "So that's why it's so important to obviously mix it up a little but get different colors in your diet so that you are giving your body what it needs."
If the idea of getting proper nutrients isn't enticing enough, Guth tells 10TV that the negative effects of a 'sad desk lunch,' one that doesn't include much color and is high in carbs and fats, can hinder efficiency during the workday.

"If you have a 3 p.m. meeting but you had burgers and fries for lunch, you might feel this big dip in energy, you're not able to focus, you might need another hit of energy, you're reaching for sugar, caffeine, things like that," she said. "So that's why I think it's really important to keep your meal really well balanced."
Steiner explained to 10TV that it can be easy to overlook a well-balanced diet at work.
"I think it's just hard. People are busy, people are running out the door. They're not thinking about what they're going to be eating for lunch," she said. "Maybe they're grabbing things that they pack in their children's lunches, which aren't necessarily always the most healthy but they're convenient and they're prepackaged."
One way she suggests to get beyond that struggle is to simply prepare ahead of time, whether that's saving the extra leftovers from a healthy dinner for the next day or creating meals over the weekend that can be used throughout the week.
Steiner presented two "bowl" lunch options that are both healthy and represent the colors of the rainbow.
The first, a Mexican-inspired bowl including quinoa, red pepper, avocado, black beans, chicken, corn and salsa.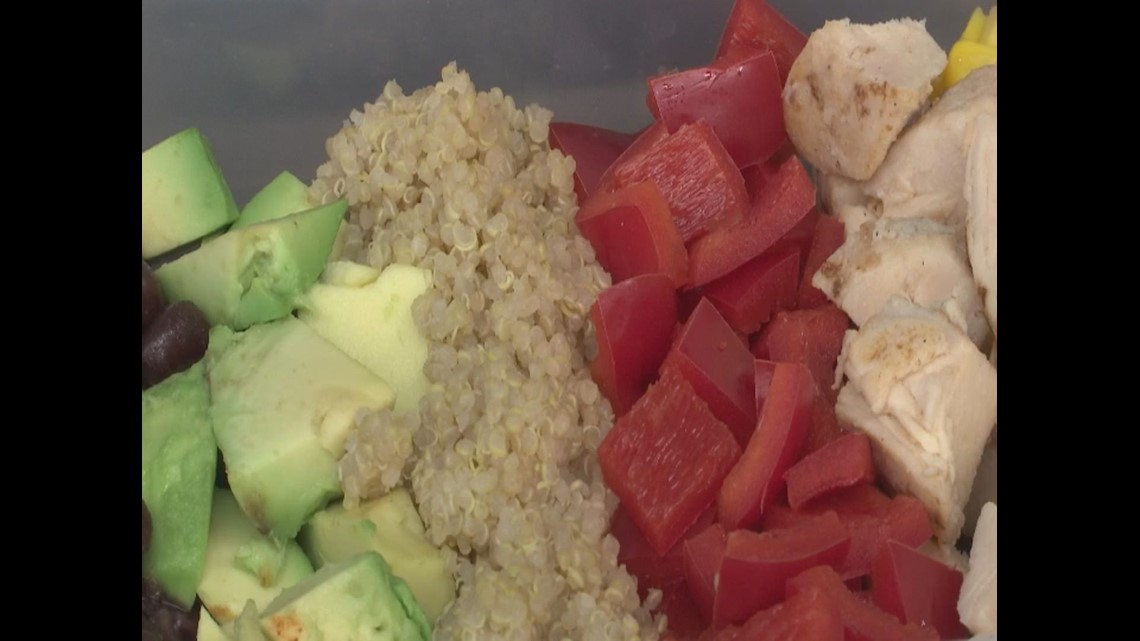 The second, a Mediterranean option, made with quinoa, chickpeas, cucumbers, tomatoes, black olives, feta, olive oil, lemon juice, red wine vinegar, salt and pepper.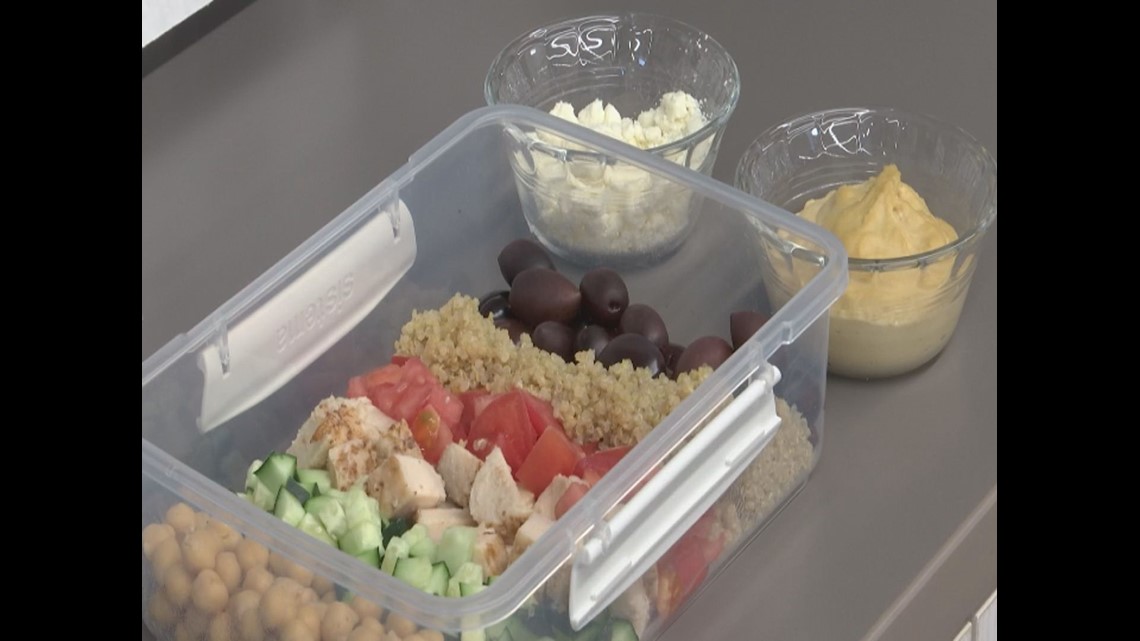 Check out more tips for participating in the Eat the Rainbow Challenge, by clicking here.