When we met 3-year-old Zayd Thursday, he was a boy of few words – but many stickers.
"Show her your favorite sticker," his mother Samina Mohammad said to Zayd as he put stickers on his walker. "Where is your Elsa?"
He gets most of his stickers at UNT Health Science Center, where he's being treated for something no parent could ever prepare for.
"My heart literally went into my stomach," Mohammad said of how she felt when her son started to fall ill.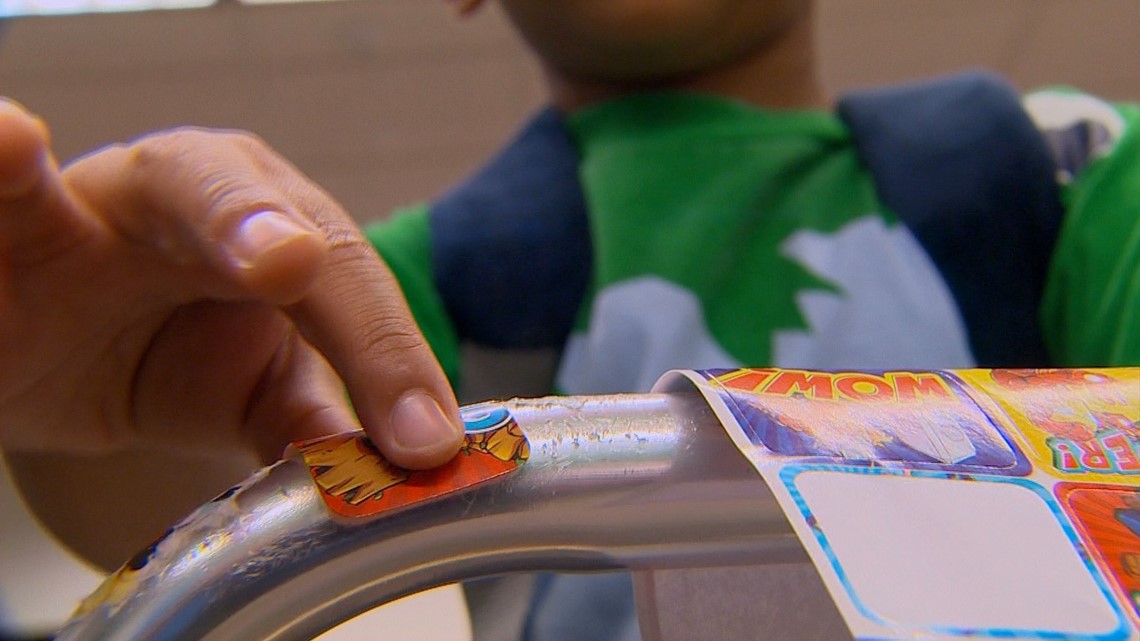 Mohammad told WFAA that shortly after Zayd came down with pneumonia last fall, he could no longer walk.
"That's what he kept telling us in our language, he said, 'My leg is empty,'" she said.
The diagnosis was Acute Flaccid Myelitis, or AFM. It's a polio-like illness that affects the spinal cord, leaving some children seemingly paralyzed.
"There's no cure for it; there's no medicine for it," Mohammad said.
"AFM stands for acute, which is right away, flaccid, which is no muscle tone at all, and myelitis, which then gives you the pain and/or the numbness," explained Dr. Todd Dombroski, a sports medicine doctor at UNTHSC.
Not only is an AFM diagnosis scary, but it is also really rare. The CDC says there were just 230 cases confirmed nationally in 2018. Dombroski says four of those cases were here in D-FW area.
Also here in DFW? Dombroski, who read in an article that there are similarities between AFM and Guillain-Barre Syndrome, which he treats at UNTHSC using electro-stimulation.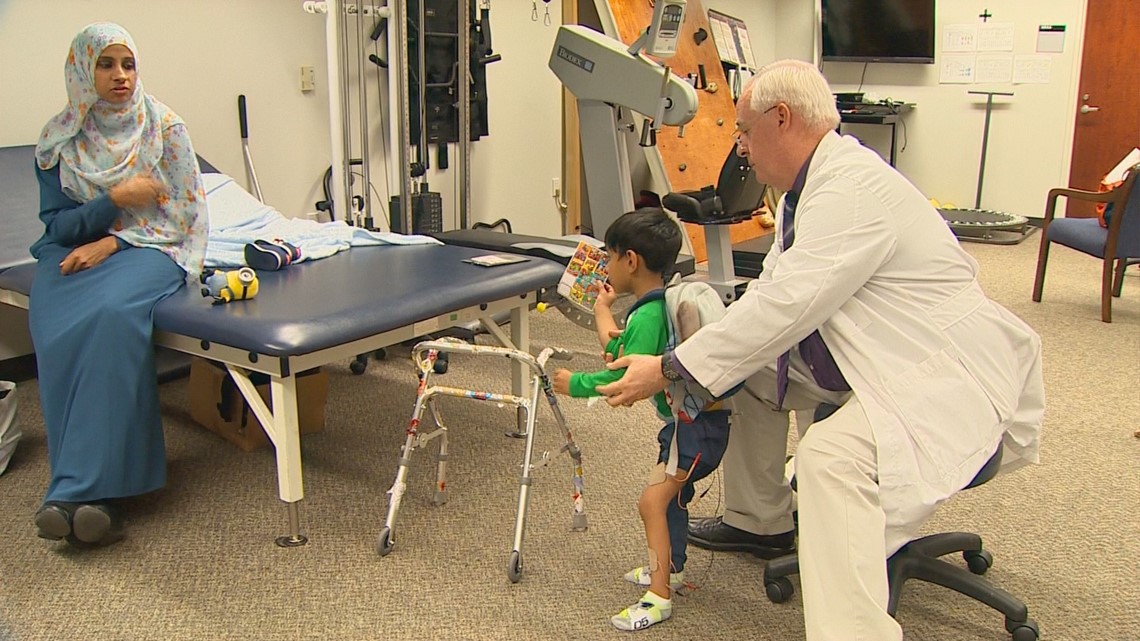 "If I had some success with GBS, then should be a pretty easy jump to AFM," Dombroski said of his thought process.
Dombroski's wife, who works with him, reached out to Zayd's family on a Facebook group for families with AFM children. He is now treating Zayd with electro-stimulation, which he says was recently cleared by the FDA. He is doing so at no cost to Zayd's family.
The stimulation is now strengthening muscle and helping nerves repair themselves. Combined with physical therapy, it's working.
"Look at this, look at this, Zayd is standing," his mother can be heard saying on a recently recorded video where the young boy stood for about 20 seconds on his own. "Zayd is standing."
Earlier this year, he couldn't stand at all.
He's also now able to walk with a walker. Dombroski says he's sharing his findings with the CDC.
"I'm cautiously optimistic," the doctor said. "It's only one case, but if it's your kid, it's a big deal."
And to this family, every step means the world.