COLUMBUS, Ohio — Mayor Andrew Ginther is calling for more gun laws in the aftermath of a violent weekend in Columbus.
As evidence of violence remains on display in the Short North, we used our CrimeTracker 10 map to take a closer look at the number violent crimes over the last year.
The map showed 21 reports of aggravated assaults, homicides and death investigations just on North High Street between Fifth Avenue and Goodale Street since May 2022.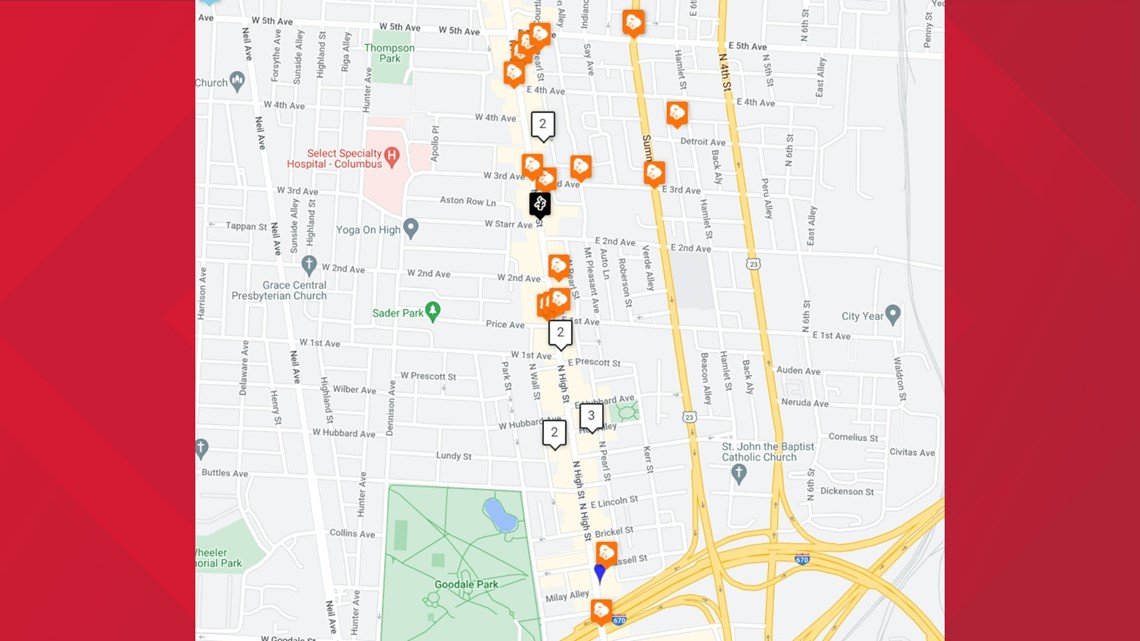 A majority of the reports flagged on the map involved aggravated assault and one homicide investigation. That investigation happened in September of last year when Gregory Coleman, 37, was attacked by two men in the Short North District. He died weeks later. Police said the two men were arrested and charged with murder, accused of beating Coleman to death.
On Tuesday, Mayor Ginther said reducing these violent crimes throughout the city starts with guns.
"There are guns that are proliferated all over cities across this country and we know what we need to do to protect people… if the federal and state government refuse to act, at least get out of our way and let us do what we need to do to protect the people of this city," Ginther said.
Mayor Ginther added that more needs to be done to make sure the people committing these crimes aren't given the chance to do it again.
"People who are using guns and committing violent crimes need to be off the streets and we need prosecutors and judges to get them off the streets. We know that there are fewer than 500 people in this community of a million people that are committing about half of the violent crimes. We need those folks off the street, and we need prosecutors and judges to step up and get them off the street and keep them off the street," Ginther said.