According to the FBI, there is a burglary every 26 seconds in the United States.
Tracy Johnson's home was one of those targets — and to make the situation more frightening, she was home when it happened.
"They saw me through the window, they had to. Very creepy feeling. They don't care," she said.

It was early January. Johnson had just gotten home from a trip out of state.
Her purse and keys on a counter, which could be seen through a window. She was sitting on her couch when she thought she heard a noise.

"They opened up my back door — my keys were on my countertop. They got my keys and drove away with my car. I was sitting two rooms away. It was crazy," Johnson recounted.

She heard a car squeal away. By the time she got up to see what the noise was, she had a sudden realization — someone had just been in her home.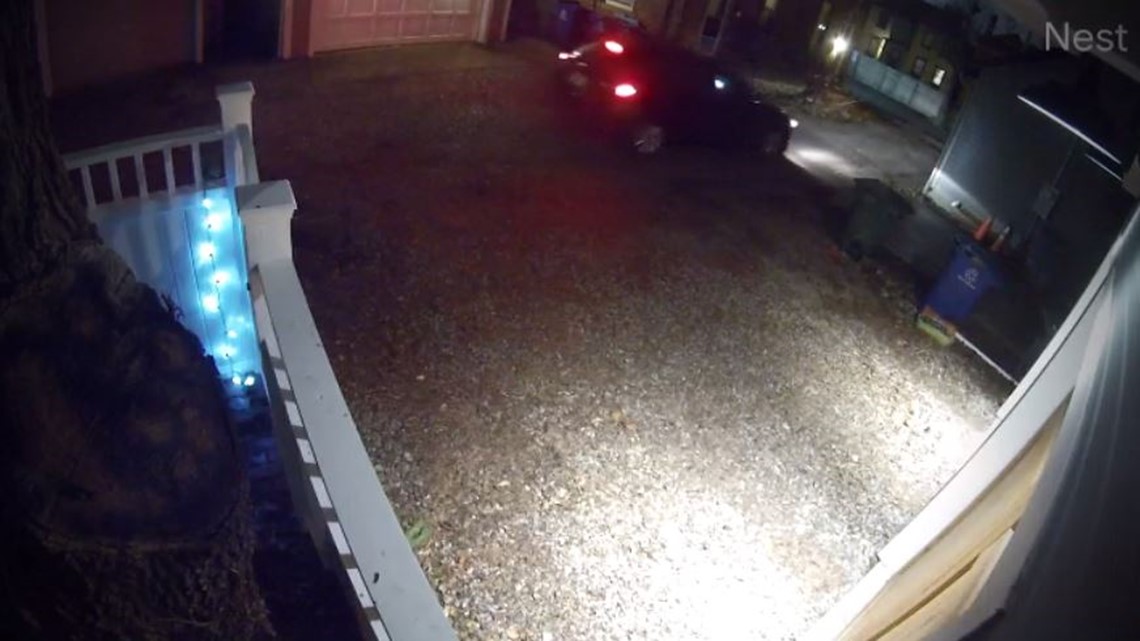 "Very uneasy. It's just horrifying," she said.

About two-thirds of all burglaries happen in homes. Most happen during the day when no one is likely going to be home, because police say burglars don't want witnesses.

"It can be dangerous, especially if the person doesn't want anyone to know who they are, then all of a sudden you've seen them," said Columbus Police Community Liaison officer Brian Newsome.

Newsome says there are some things you can do to protect yourself. If you think someone is in your home, call or text 911 as soon as you safely can.

"Get out of that house, if you can. Window, back door, garage door, front door. Opposite of where you think they are in the house," Newsome explained.

Your safety is the biggest priority. Find a place to hide, stay quiet.
If they don't leave quickly, Newsome says there may come a time when you want to come out from hiding and make noise so the burglar knows there's someone home.

"If you are down to that point where you can't get out, you can't barricade, your life is more important, you have to fight for it. Whatever you can get, grab to use to protect yourself," Newsome said.

Johnson says she thinks she made it out safely because she didn't move until after the burglars were gone.
"I'm trying to get back to feeling safe in my house," Johnson explained.

Johnson has changed her locks and added security cameras and says she won't take her security for granted ever again.

"Makes you want to be more careful, talk more to your neighbors, be more a part of the community outreach program and do things like talking to Channel 10 News, and to you, Lacey. Making sure that everyone knows what you can do to be safe," Johnson said.

Police found Johnson's car totaled in Hilliard shortly after the robbery, and still haven't made any arrests. Nationally, only 13% of reported burglaries are solved by the police.
According to the FBI, about 30% of homes have security systems. Homes without security systems are two to three times more likely to be broken into.