COLUMBUS, Ohio — The mother and her boyfriend, who are charged with the death of an 8-month-old boy, turned themselves in to authorities in Perry County on Friday morning, according to police.
Columbus police issued an arrest warrant for 23-year-old Savanna Dawson and 24-year-old Kyrios March Jr. on Wednesday. Both are charged with murder in connection to Marquel Smith's death.
On Monday, officers were dispatched to the 2400 block of Hiawatha Street in the North Linden neighborhood around 6:30 p.m.
Upon arrival, officers found Marquel who wasn't breathing and was transported to Nationwide Children's Hospital in critical condition. He was pronounced at 6:51 p.m., according to police.
Franklin County Municipal Court records say the Columbus Police Homicide Unit was contacted after doctors found numerous broken bones. Some of the broken bones were healing fractures and the right leg was an acute fracture, which occurs suddenly from direct trauma.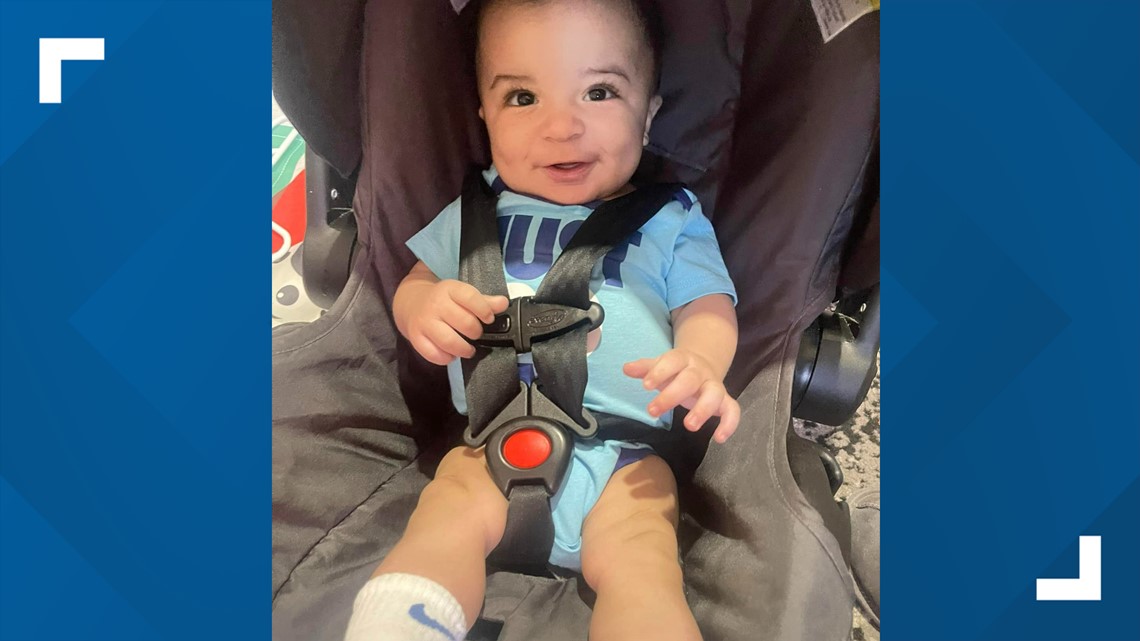 Dawson and March were taken to Columbus Police Headquarters and told detectives they did not know how the injuries occurred.
The couple suggested their other children may have caused the injuries. Dawson and March were released as detectives continued the investigation.
The Franklin County Coroner's Office conducted an autopsy and found Marquel had a brain bleed and several bruises on his skull, court documents say. The coroner's office ruled his cause of death as a homicide caused by blunt force trauma.
There were other children in the home at the time of Marquel's death and they are now in protective custody, according to police.