COLUMBUS, Ohio — How safe do you feel in your home?
Most residential break-ins happen during the daytime when thieves believe no one will be home. But the question that typically arises is what are thieves looking for when they target certain homes — what will scare them away?
Jeri Kearns has lived in Grove City for more than 31 years. She said she perceives it as a nice, safe community where she's raised her children.
Kearns said safety is everything.
"[It's] at the top of my list. Being significantly a part of trying to keep myself safe."
She has taken several steps like installing a security system and security lights to deter thieves from making her home their next target.
How well do cameras deter thieves?
10TV's Lacey Crisp asked an ex-criminal, who said he has since turned his life around, to explain what would make a home a target and what would make him skip a house.
"Have a good amount of cameras around your house with a well-lit yard. They don't want to go in where there's a lot of lights where everyone can see them, especially at nighttime," Rob said.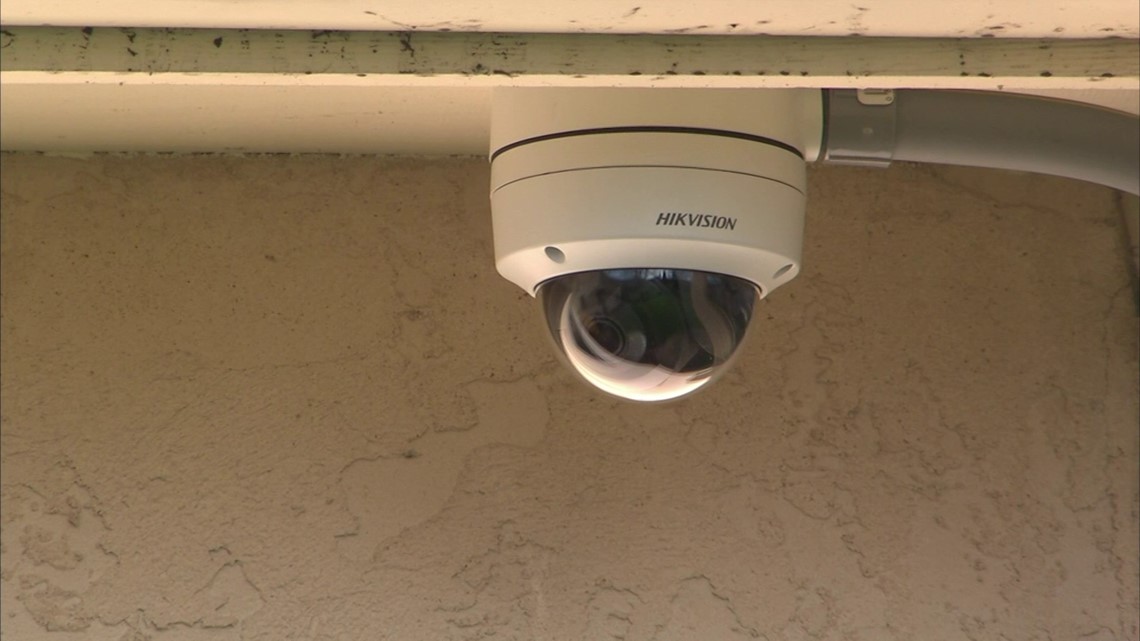 Grove City Police Lieutenant Jason Stern gave similar advice. He said landscaping is important as big bushes near windows could provide an easy spot for thieves to hide from both police and surveillance cameras.
"Camera systems are great for our ability to follow up on investigations and catch criminals," Stern said. "We encourage folks who have cameras to have them eye level so we can get a picture hopefully of someone's face. A lot of times when we get surveillance video, it will be from an upward, like an angle down and it will be the top of someone's head."
What do thieves look for?
Rob told 10TV that your trash may be a thief's treasure and give away what lies inside the home.
"I would start with the outside. I would see what they have in their trash, if they have TV boxes or anything flashy around the house. That usually shows they have nice stuff inside," Rob said.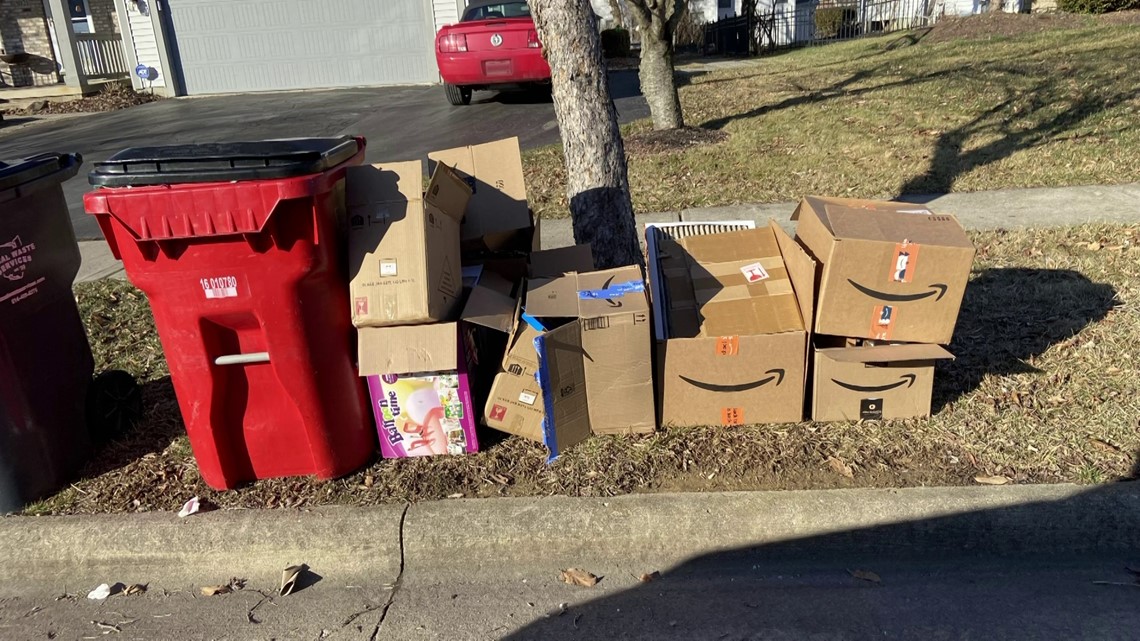 Stern explained that burglars will typically knock on your door to see if someone is home first. If they don't get a response, they will try windows and doors.
"The first thing is, I would see if anyone is home. Are there cars in the driveway? Are there windows open that you can see into," asked Stern.
How common are burglaries in winter months?
Property crime rates spike in the summer, but the winter months are not immune to home break-ins and other residential thefts.
10TV took a look at some of the statistics from cities in the area:
In Whitehall, home burglaries in the winter months have averaged about 33 a month from November of 2020 to January of 2023. This winter season there have been 111 break-ins reported to the police.
Home burglaries in Hilliard appear to peak in the month of November and average about six burglaries each winter month since November of 2020. Hilliard Division of Police reported 25 home break-ins so far this winter season.
In Dublin, police have reported 15 total home break-ins during the winter months since January of 2021.
Additionally, Grove City averages about one home burglary a month during winter and reported one last month.
Here's how you can protect your home:
Law enforcement agencies preach the three L's of Crime Prevention: Lights, Locks and the Law. Police suggest you should light up your residence, lock your doors and call the law if you see something suspicious.
"We encourage people to also have an audible alarm," Stern said. "If you have an alarm that triggers to an alarm company that calls the police in five to 10 minutes, that's fine and helpful and great. It's also great if we can get an alarm that sounds when someone breaks a window or opens a door because that is going to deter them."
Jeri added that the most effective trick in her neighborhood of Grove City are her neighbors who will keep a watchful eye.
"Get friendly with your neighbors," she suggested.
Police tips to help prevent home break-ins
Make your home look occupied.
Lock all doors and windows. Install a deadbolt on all outside doors.
Leave some indoor, and outdoor, lights on when you go out. Use an automatic timer if you're gone for an extended period of time.
Trim your trees and bushes to eliminate easy hiding spaces for criminals.
Be sure your home has adequate exterior lighting, including motion-sensors for yards and driveways.
Use curtains and/or blinds on windows so no one can see inside your home.
Don't store a hidden key in flower pots, under the door mat or other "secret" hiding places.
Install an alarm system.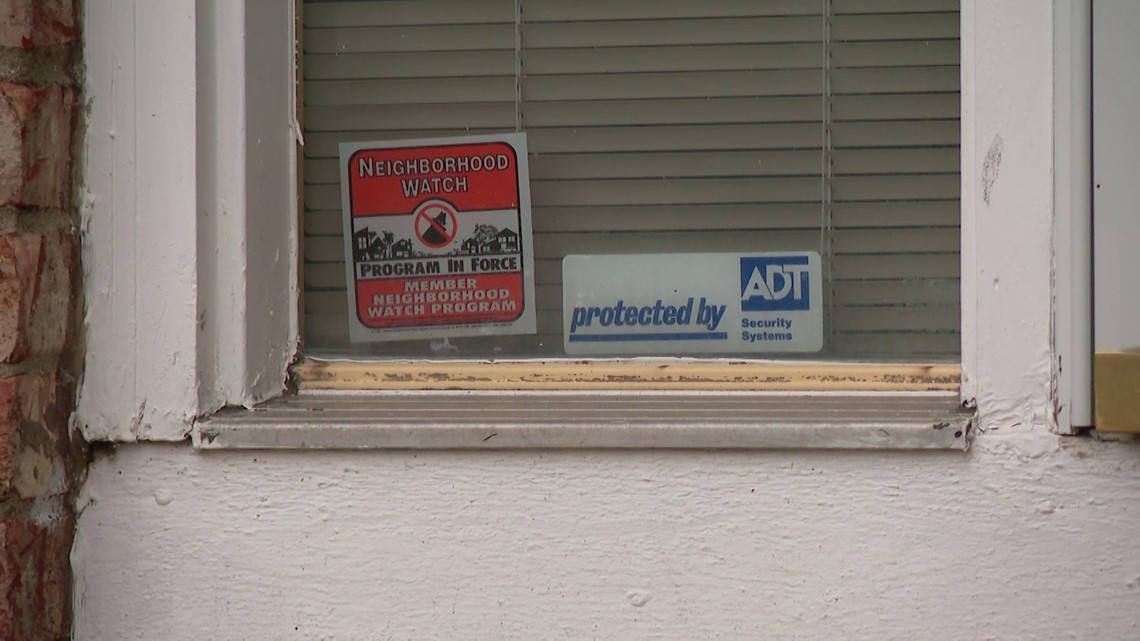 If you believe your home has been broken into (by finding a broken window or unexplained open door), police recommend not going inside. Instead, call authorities immediately as the perpetrator could still be inside.
📧 To submit a tip about a crime trend in your area, email the CrimeTracker 10 team at CrimeTracker@10tv.com