FORT WORTH, Texas — Vester Owens will proudly tell you, yes, he is 101 years old. He will also, with great pride, talk endlessly about his extended family, their successes, and the much different world they inherited than the one that shipped him off to war.
"Black soldier and white soldier didn't mix," he said of the still segregated military at the time.
Owens was drafted into the Army, assigned to a segregated supply company and, after seeing an ocean-going ship for the very first time, was sent across the Atlantic.
"Black was on the bottom of the ship," he said.
White soldiers ate first. Black soldiers were allowed to get in the mess hall lines only after the white soldiers were done.
But, he was there on D-Day, nearly joining the drowned and the dead.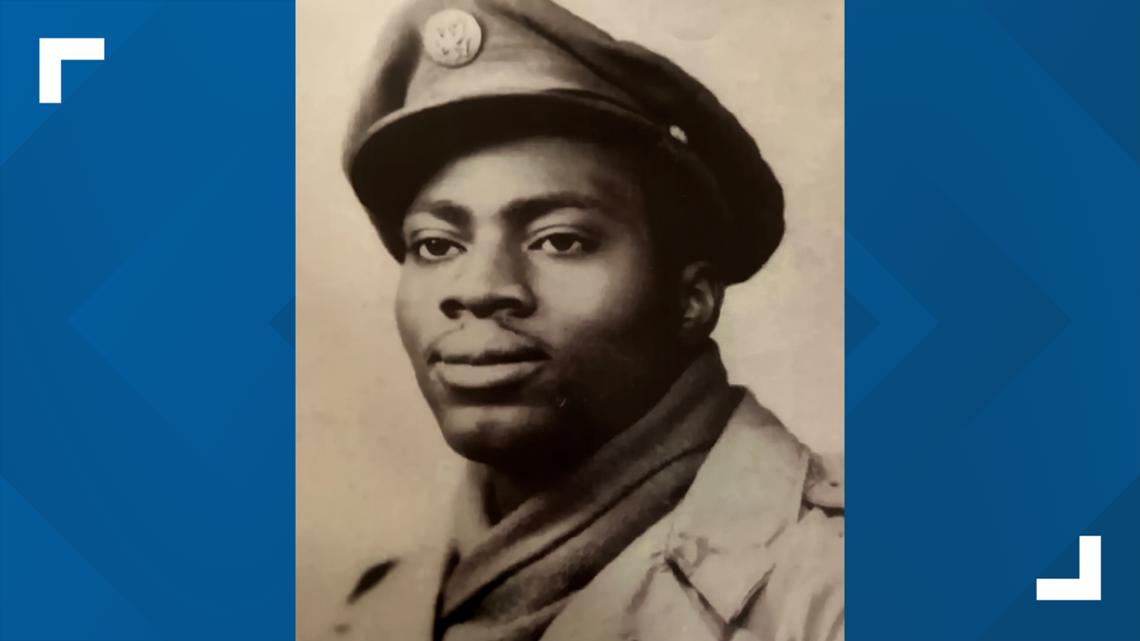 "Country boy couldn't swim," he said of falling chest deep into the surf off Normandy, a rifle in one hand and an 80-pound pack on his back.
"If it wasn't for a boy who could swim," he said of a fellow soldier in his company who helped him. "I wouldn't be here today."
And when he came home to South Carolina there was no parade, no thank you, and very little recognition other than from his own family, for a Black veteran from the South.
"They didn't know I was there I guess," he said.
But Wednesday, Aug. 9 in Fort Worth, as part of the Best Years Club and Camp Fort Worth, children sang a chorus of "He's a Jolly Good Fellow." They gave him a basket full of handmade thank you cards, gave him a standing ovation, and offered a small token of the recognition for a 101-year-old veteran that has been long overdue.
"We value every opportunity to show him our appreciation and this is just another testament to how people appreciate him," his nephew Darryl Owens said. "It shows that people really do appreciate who he is and what he has done and what he has sacrificed, provided for the community, for everybody in Texas and the United States."
"It's a great difference," Vester Owens said of the greeting he received at the Fort Worth community center. "These days the difference in the skin don't change as much."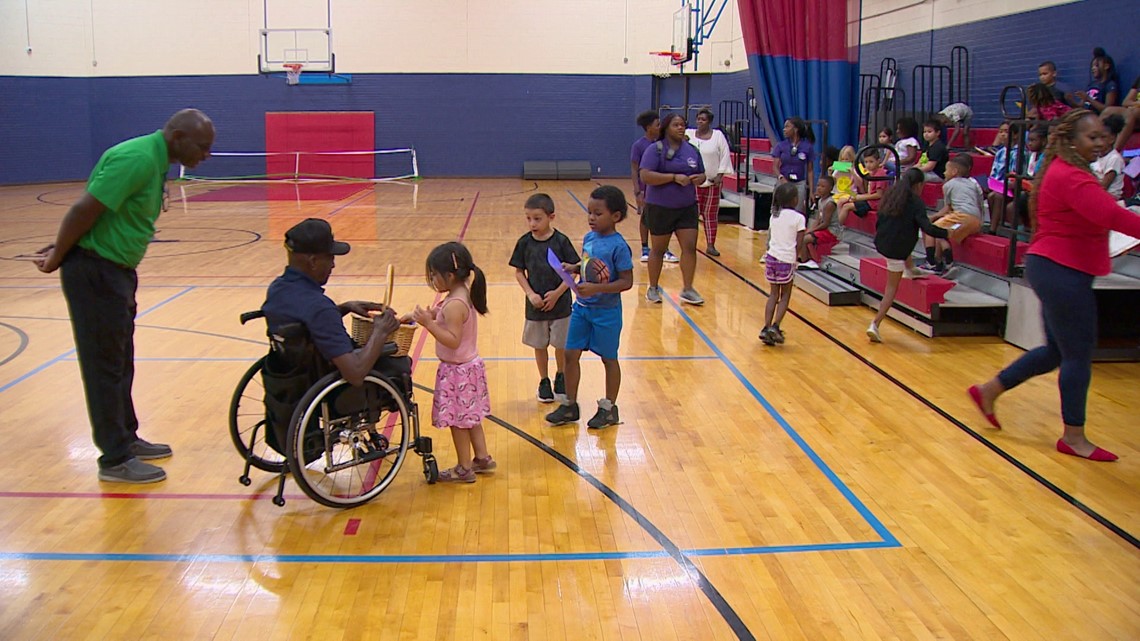 He said he's happy to see that his 101 years have seen drastic change, that he was able to raise a family of successful educators and business professionals.
"Are you proud of them?" WFAA reporter Kevin Reece asked him.
"Yes sir, I am proud of them. And they are doing well."
"You know why?" Reece asked. "Because of you."
"Well, God blessed me, that's why I'm 101," he said, as members of his family laughed in the background and offered a hearty "Amen."
"Not only is he proud of who he brought here and who we've become," Darryl Owens said. "But he's excited about those that we have, our kids, what they will become."
Vester Owens, after leaving the Army, re-enlisted in the Air Force: military service that brought him to North Texas and led him to build his life here.
His hearing isn't as good as it used to be. At the age of 89, he lost his legs to diabetes. But from his wheelchair, during his celebration, Vester Owens held court, again, on a rec center basketball court to talk about how the world has changed. It was mostly for the better he says, since his days as a segregated soldier fighting for his country.
And, he got to make fun of one of his war buddies one more time.
"Now, I'm no good looking fella," he told the crowd at his recognition ceremony.
"But he was as ugly as a possum," he said, as the crowd laughed.
One of endless stories the 101-year-old veteran, and admitted country boy, will be happy to tell you.
Oh, and he's planning to live at least to 105. He wants to make sure that he's there when the National Juneteenth Museum finally opens in Fort Worth in 2025.