The BBB has listed Home Warranty Direct as an F.
"It's F rated because of its deceptive advertising practices, Home Warranty Direct is the name," said Judy Dollison, the president of the Better Business Bureau of Central Ohio. "We're seeing a lot of it in central Ohio right now."
Letters mailed to homeowners show the consumer's name, address and even an accurate mortgage lending company. The letters will say to act immediately or lose home warranty protection. This is even being sent to homeowners without current warranties. It isn't technically a scam either.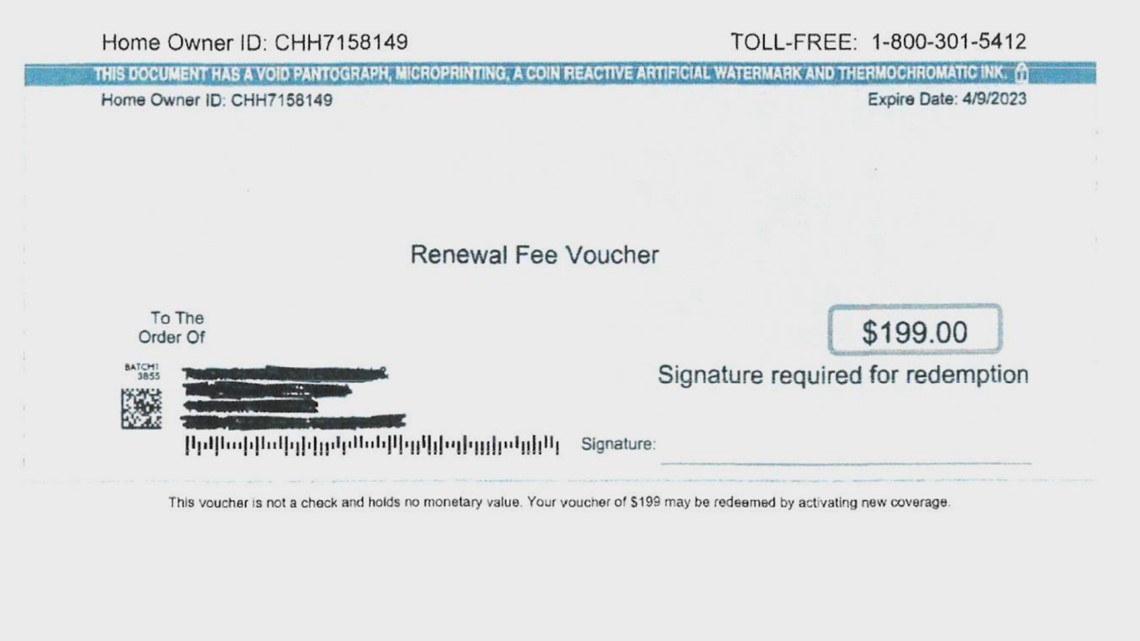 "It looks very legitimate, very easy to fall for," Dollison said. "There are also complaints within BBB that for consumers who do have a warranty with them, that it's very difficult to receive payment. And so it's beyond just the advertising practices. There are also problems with the company honoring their promises."
Consumer 10 reached out to Home Warranty Direct and was forwarded to a customer service company called A-1 Protection. The CFO, Jason Taylor, told 10TV the company has no connection to Home Warranty Direct.
"We aren't Home Warranty Direct and we don't send [mailers] for A-1 Protection, as a whole we don't send to Ohio," said Taylor. "We are a Florida, Texas, South Carolina, Virginia, Arizona, New Mexico, New York and Birmingham, Alabama area mailer, we don't send any type of mail to Ohio or any of those other states that I didn't mention."
Taylor did say they do business with third-party companies, including Home Warranty Direct.
The investigators at the Better Business Bureau could not find a record of a home warranty company under the name A-1 Protection.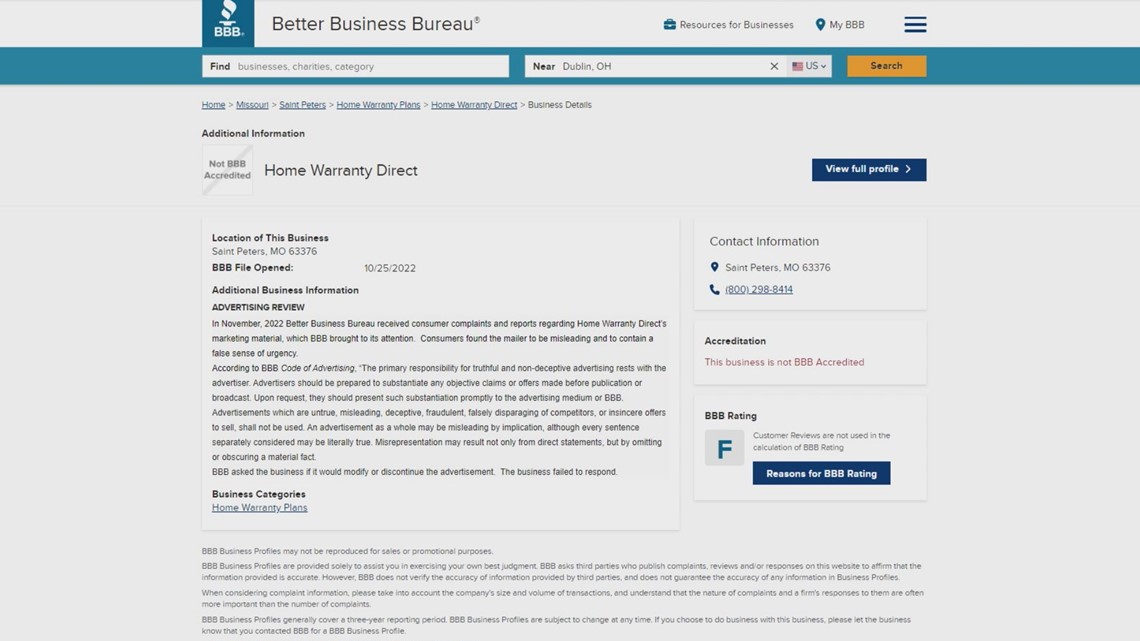 The Ohio Attorney General's Office has this advice after pushing similar companies to change their business practices, reimburse consumers and pay civil penalties:
• Know what you are actually buying and whether it is a home warranty or a service contract. A home warranty typically covers things like the foundation or roof, but not appliances.
• Look for any conditions that would void or cancel coverage.
• Do your research and read online consumer reviews along with any complaints from the Better Business Bureau and the Ohio Attorney General's Office.
• Be sure to get all warranties in writing. If a salesperson makes verbal promises about a warranty or service contact, make sure to get those promises put in a written contract; Otherwise they are not guaranteed.