EAST PALESTINE, Ohio — The owner of Hilltop Honey Farm in East Palestine said that since the train derailment three weeks ago, he's worried that the label on his product will deter people from buying from him.
Steve Davis said all of the honey from his 15 locations is safe to purchase and consume since it was harvested in the spring of 2022 and he and his team are working to keep their current honey safe. However, he's concerned there will be a stigma surrounding all local East Palestine businesses.
Davis and his family have been in the business for 15 years, and since the incident, he claims that half of his bee colonies have dropped dead.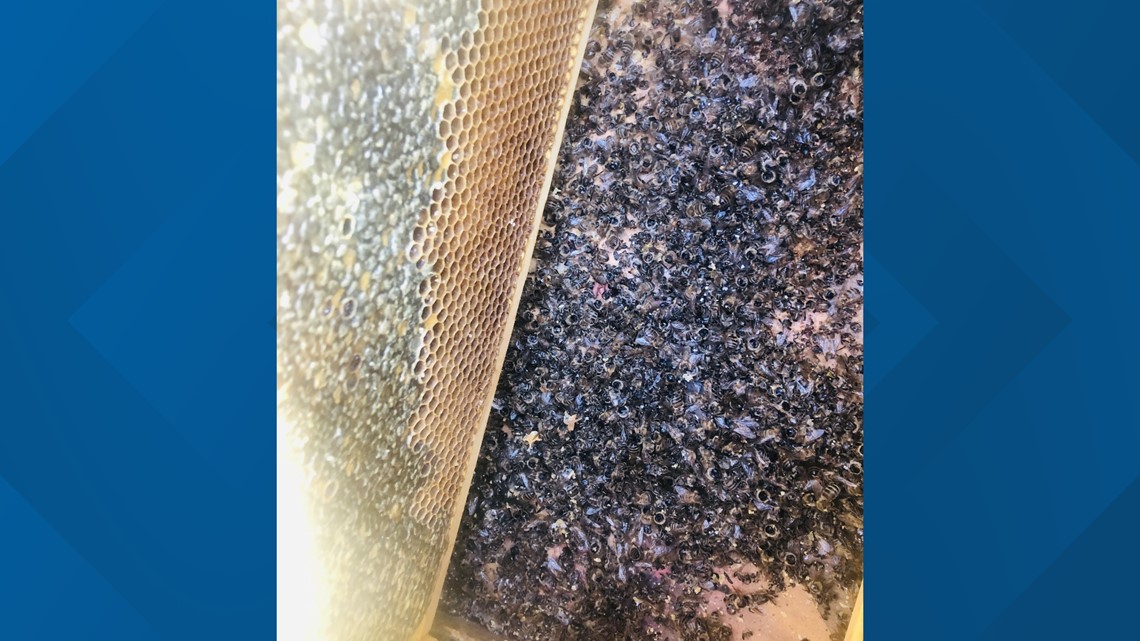 Davis explains honey bees can travel up to 5 miles, so one contamination can affect honey farmers in the span of several miles.
"I believe it was from the ones that were closer. They are they're all dead, like 12 of them. The other ones that are a little bit further away, had a little bit of survival, but I'm not real sure how they're doing," said Davis.
He reached out to Norfolk Southern to conduct testing but said he was initially turned away since he lives two miles from the crash site.
Davis had to meet with a Texas-based law firm to hire an investigator to test his water, soil and equipment.
Davis fears the expense could be upwards of ten thousand dollars, money he just recently spent this year on new equipment.
"That's just really heartbreaking for me, because that was a lot of money and a lot of extra work that we did," he said. "I'm not just worried about us. We're worried about other beekeepers.".
10TV reached out to Norfolk Southern for comment on the situation. A representative said they will reimburse Davis for all of his water testing expenses and will work with the farm on investigating.
Connor Spielmaker, a spokesperson for Norfolk Southern provided the following response:
"Testing results on the water and air conducted by Ohio EPA as well as Norfolk Southern and other agencies has been and remains safe. Norfolk Southern remains committed to the citizens of East Palestine, our family assistance center remains open for affected residents and we will work with this resident on his concerns and reimburse him for his well water testing."