MIDVALE, Utah — Raising Cane's recently unveiled a new building in Utah custom-designed by singer and songwriter Post Malone.
The restaurant, colored pink inside and out, takes on a Post Malone theme with designs inspired by his tattoos. Those wanting to see the creation for themselves can find the restaurant in Midvale, just outside of Salt Lake City.
The collaboration comes from Malone's friendship with Raising Cane's Founder Todd Graves and an interest in the restaurant itself, according to the release.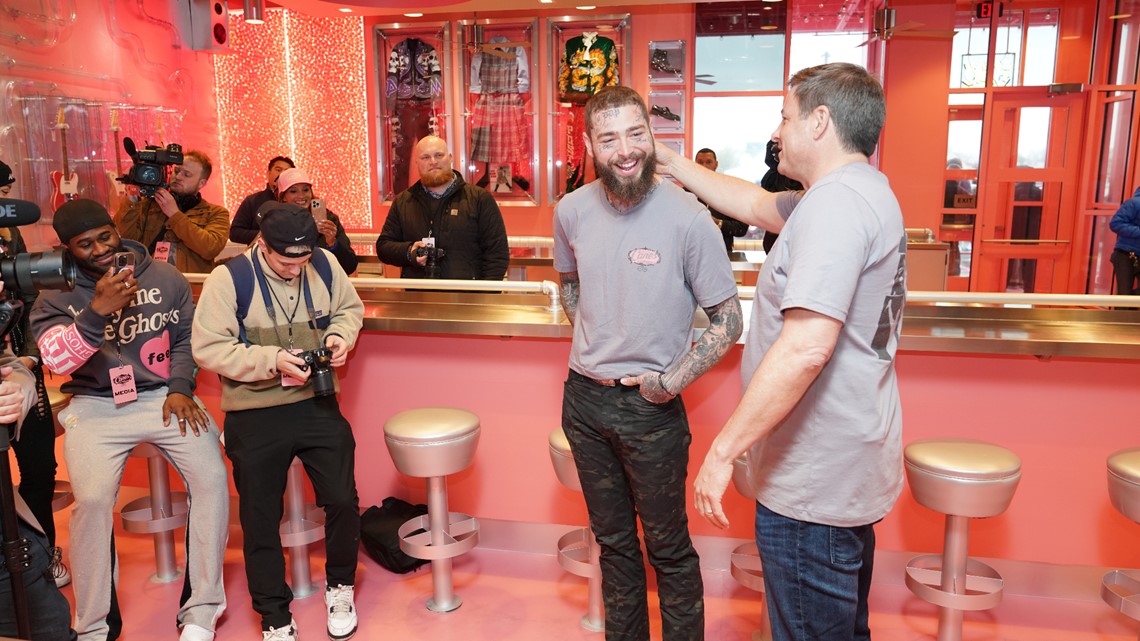 Once he moved to Utah, he made a request to Graves that there be a Cane's location nearby that he can personally design. His wish was granted and the doors to the new themed location opened on Thursday, April 13.
"Post and I not only have a special friendship, but we are fans of each other's brand, and we are excited to reveal this Post Malone-designed Raising Cane's," said Graves. "This collaboration goes above and beyond to combine Post's legendary vision with our award-winning Chicken Fingers. It's over the top – something the restaurant industry has never seen to this level."
Some of the features include medieval-themed restrooms, designed to look like the inside of a castle complete with a suit of armor, a classic 1974 Ford F250 which sits as a permanent fixture in the parking lot, a Post Malone-themed vending machine and more.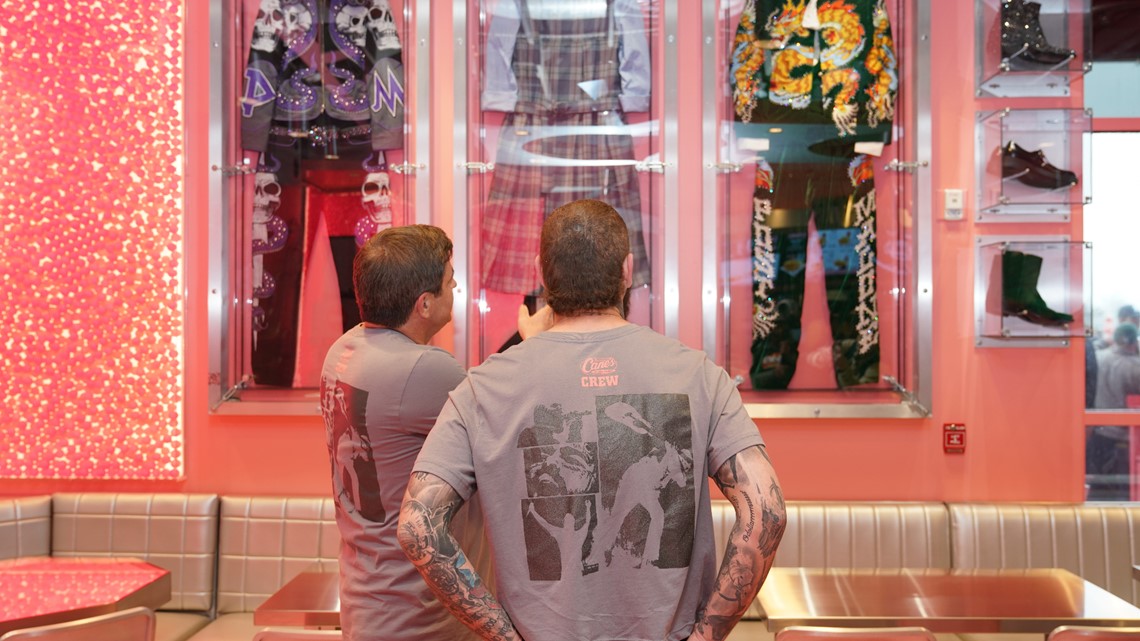 The customization didn't stop with the decorations, Malone also designed an order shaped after his favorite meal: four chicken fingers, crinkle-cut fries, two Cane's sauces and two Texas toasts, served with a half unsweet tea/lemonade).
Those who order the "Posty Way" will get a Post-themed meal complete with a napkin, to-go bag, platter liner, black clam shell and a custom-designed sticker.
"I have the best childhood memories of eating at Raising Cane's in Dallas. Collaborating with Todd on this restaurant near my house in Utah was awesome and I can't wait for everyone to order their meal the 'Posty Way'," said Malone.