COLUMBUS, Ohio — People looking to jump start that new year's resolution to better their health are rolling up their sleeves for intravenous drip therapy – a fast-growing trend promising many health benefits.
"I felt more focused," said Bryan Ferryman who first tried IV drip therapy two years ago.
Ferryman became such a fan that he is now the assistant manager at Restore Hyper Wellness Easton, which has a location in Dublin and soon Upper Arlington.
Restore is one of dozens of similar IV therapy chain stores popping up in central Ohio.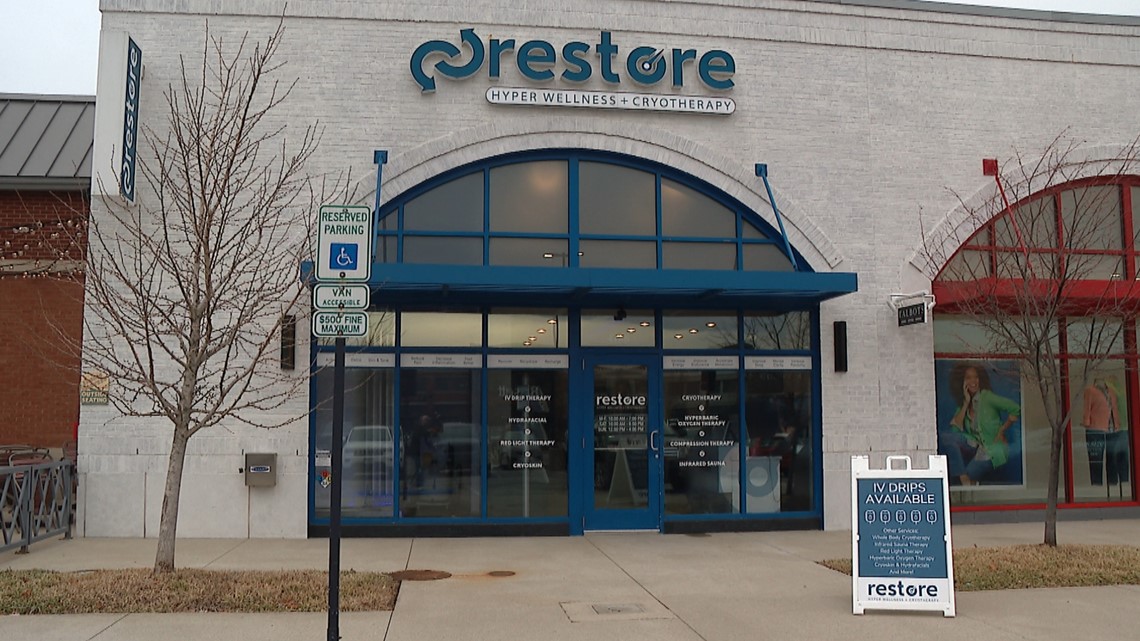 "My energy throughout the day, immunity overall, I feel I'm getting a lot less sick as well, so it's helped me a lot," Ferryman said.
The trendy therapy involves a liter of fluids (saline) mixed with essential vitamins, amino acids and energy boosters. It's administered in most clinics by a registered nurse. But why not just drink eight glasses of water and call it good?
"It's more immediate and stay with you longer instead of drinking it and rush to the bathroom," said Restore regional manager Robert Sorey.
"We have blood test to see what you are deficient in with vitamins and minerals and then we can customize plan that will get you back to feeling better a lot quicker," Sorey added. "We're not here to replace your doctor, we'll always refer out if it's out of our scope of practice."

Most clinics include a disclaimer on their website indicating some of the services have not been evaluated and/or approved by the FDA.

Antonio Watson, former Ohio State basketball star during the 90s, said he's willing to try IV drip therapy at least once.
"I just turned 50 so definitely a lot of things to change about my diet, my physical health, just trying to stay in shape," he said.
Watson and his wife say they'll first see how cryotherapy helps with the former athlete's aching knees. They stopped by Restore's Easton store for the first time as a way to jump-start their plan to better health.
"Definitely getting healthier, a lot of diet changing, so this is probably going to be on my regiment," Watson added.
"If you have more pain and inflammation, I recommend cryo and compression," said Ferryman.
"If it's more energy and immunity, the IVs are great. Detoxing if you want the sauna or even red-light therapy is great for boosting collagen, helping the skin, helping your joints," he added.
Each IV drip session takes about an hour to 90 minutes.
A registered nurse will take your vital signs first, such as blood pressure.
Most places will also work up a health assessment with a registered nurse to administer the IV. But know your risks – you could have pain or bruising where the needle is placed. Always check with your family doctor first beforehand.