COLUMBUS, Ohio — In his 30th year of business, Cameron Mitchell has officially opened his 100th restaurant – Cento, an Italian restaurant in the heart of German Village.
The opening day on Tuesday marked a milestone for Mitchell and his company, Cameron Mitchell Restaurants.
Cento, which means 100 in Italian, is located at 595 S Third St. The restaurant offers valet parking daily from 5 p.m. to close for $10.
"As we raise a glass to our 100th restaurant opening, we invite you to join us in savoring the flavors, embracing the warmth, and becoming a part of the legacy that Cento represents," the restaurant team said in a release. "Together, we toast to 30 years of extraordinary culinary experiences and the beginning of a new chapter at Cento in the heart of German Village."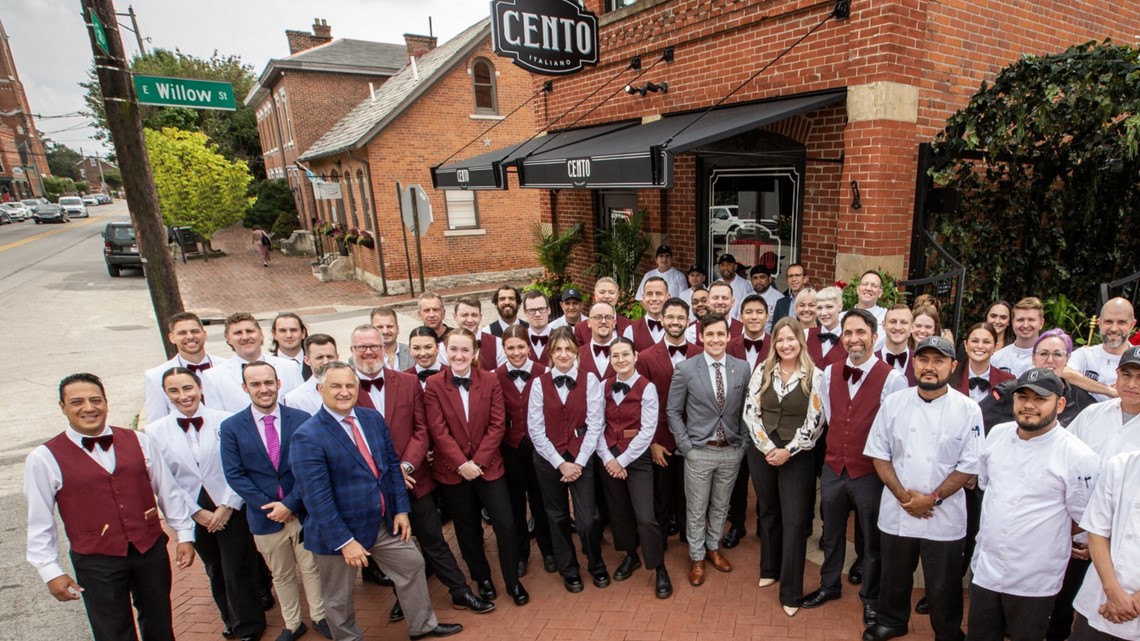 The restaurant will take on the tastes of famous Italian dishes from hand rolled pasta creations to the made-from-scratch sauces.
Some of the dishes include: The Amatriciana, the Branzino, Chicken Saltimbocca. They will also serve specialty desserts like the Panna Cotta and Tiramisu. For the full menu, click here.
Mitchell shared with 10TV earlier this year his journey to becoming a restaurant owner.
He calls all these milestones a group effort. It's all about the team.
Always humble, but not too shabby for a temporary high school dropout, who at 18 nearly lost his job as a fry cook at Max & Erma's.
"I was late for work all the time. I was just working for beer money, lazy you know," recalls Mitchell. "I was suspended for a few days and then put on 30 days probation."
It was during that time Mitchell had an epiphany. He loved the restaurant business and told his mother he wanted to be president of a restaurant company by the age of 35.
"She was relieved and excited," he said. "I went to work the next day. So, on Friday, I'm the laziest guy in the kitchen. On Saturday I'm the hardest working guy in the kitchen. On Friday I've got the worst attitude in the kitchen. On Saturday I've got the best attitude in the kitchen. On Friday I was working for the man. On Saturday I was working for my future and my career."
But Cameron Mitchell topped his aspirations. He not only became the president of a restaurant company, he became the president of his own restaurant company.
Now, as he enters what he calls the fourth quarter of his career, Mitchell is beginning to look ahead in a new direction.
"I've certainly exceeded my goals and aspirations and so forth and that's why I'm turning a corner to a certain extent. I'm trying to think more about legacy, more about traveling with my wife, spending more time with my kids and one day grandkids," Mitchell said.
However, he still has goals he wants to achieve. So, it doesn't sound like retirement is too close for Cameron Mitchell. When asked which of his many restaurants is his favorite, he simply said "the next one."
This summer, Mitchell also opened "Valentina's" on Bridge Park Avenue in Dublin and Ocean Prime on the Las Vegas strip.